An exciting new item for players to keep an eye out for Season of Arrivals is the Trinity Ghoul Catalyst. Similar to other catalysts in the game, it also works by allowing players to upgrade it for improvements.
Destiny 2 has finally released its newest season. The new Season of Arrivals brings with it plenty of never before seen game content, mechanics, and new loot as well. Season of Arrivals was not the only thing to announced as surprisingly Destiny also revealed its plans for upcoming expansions as well. In the year 2021, Destiny 2: Witch Queen will release, and in 2020, Destiny 2: Lightfall.
In this guide, we will provide everything a player needs to know about the Trinity Ghoul Catalyst in Destiny 2. What it is and what it can offer in terms of perks. So, let's get to it!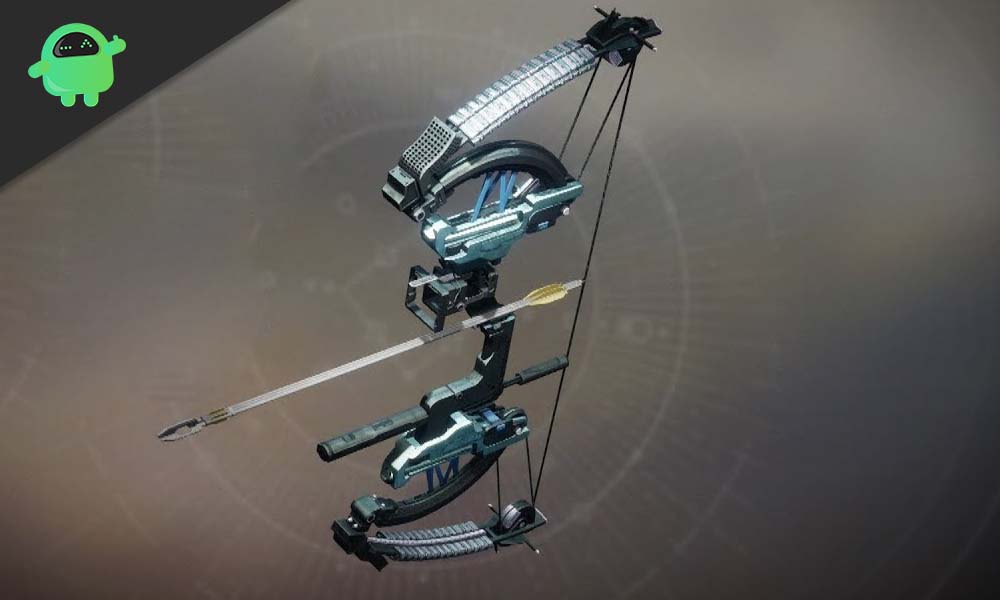 What is the Trinity Ghoul Catalyst in Destiny 2
The Trinity Ghoul is an Exotic bow that first came out in the Forsaken expansion. When it first came out, it wasn't exactly the best option amongst bows, even from the Legendary set. So, fans of the series have sort of let the Trinity Ghoul stay neglected for the time being. On paper, the Trinity Ghoul Catalyst boasts some pretty impressive perks. Unfortunately, it does seem to translate when put to use.
The Trinity Ghould has mostly to do with each shot getting split into three after a certain distance. As cool as this sounds, it's not all that practical. The lightning shots are highly unreliable against opponents, even if it has a chain-lighting effect. Fighting in medium to long-range battles requires using bows effectively, but even with the lightning rod perk, the Trinity Ghoul just doesn't cut it.
However, that is where the Trinity Ghoul Catalyst steps in to switch things up!
Now the Trinity Ghoul Catalyst, on the other hand, works on top of altering the exotic perk – Lightning. It essentially makes the lightning rod much more active by occurring after each arc blow, thereby converting into something more powerful that can quickly clear away enemy opponents. When facing a mob of opponents, the first shot on the ground will disperse three more, and that will surely hit any target within range. This can be highly useful against bigger enemies.
Players will also notice a significant increase in the reload and draw stats. With faster lightning shots, the DPS also receives a considerable boost. It is estimated that the draw time drops by over 100, thereby spiking the fire rate.
Now, let's find out where to get the Trinity Ghoul Catalyst in Destiny 2.
How to Get Trinity Ghoul Catalyst in Destiny 2
There is a lightning rod for each kill as it already inflicts arc damage when used against opponents. Fortunately, the perk is not limited to the Trinity Ghoul. The perk can also be triggered by any arc type activity. There is also an option for players to trigger the perk by using a slow-paced rocket launcher at first, and before the kill is made, immediately switch back to the Trinity Ghoul. Having the lightning rod perk makes battles much more exciting!
As for players getting their hands on the Trinity Ghoul Catalyst, that doesn't require much. By successfully performing any of the playlist activities like Strikes, Gambit matches, or Crucible. Players will find the Trinity Ghoul Catalyst in a short span of time as it has an extremely high drop rate.
There you have it! Depending upon the player's luck, they can receive the Trinity Ghoul Catalyst on their first strike or maybe the sixth. Once they do have it, the Trinity Ghoul Catalyst can be a formidable weapon to use against enemies.
We hope this guide helped you to get the Trinity Ghoul Catalyst in Destiny 2. If you liked this, do check out our Windows Guides, Gaming Guides, Social Media Guides, iPhone Tips, and Android Tips. Moreover, you may also subscribe to our YouTube Channel to participate in our $150 giveaway contest. By the way, if you have any queries, doubts, or feedback, do comment down below with your name along with e-mail ID, and we will respond shortly. Good luck.