If you happen to own a Realme 3 Pro, then this guide might intrigue you most of all. Your device is eligible to try out the latest and greatest of what Android has to offer. We're indeed talking about the latest Android 10 Q Beta 3 that was announced at Google IO this year. While the finished product might take a few more months to roll out to all Android devices globally, thanks to the Beta Program by Google, 21 devices from over 13 manufacturers can now taste everything that's new with Android Q. In any case, follow the guide below to learn how you can easily Install Android Q Beta on Realme 3 Pro.
While there were numerous announcements at the Google IO 19 this time around, including truckloads of feature improvements to the Google Assistant, and the release of two entirely new smartphones by Google (Pixel 3a and Pixel 3a XL), what didn't go under the radar at all is the announcement of Android Q Beta 3. While we were half expecting Google to roll out a stable release of Android Q, with its official name, what we got in return was even better. There are multiple new features in the latest Beta, which includes better navigation gestures, a full system-wide dark theme with real OLED black to save battery, new parental controls and so much more. We will be talking about all the new features in the Android Q Beta 3 preview in detail at the end of this guide, so watch out for it. Till then, if you do happen to own a Realme 3 Pro, then follow the steps below in order to Install Android Q Beta on Realme 3 Pro.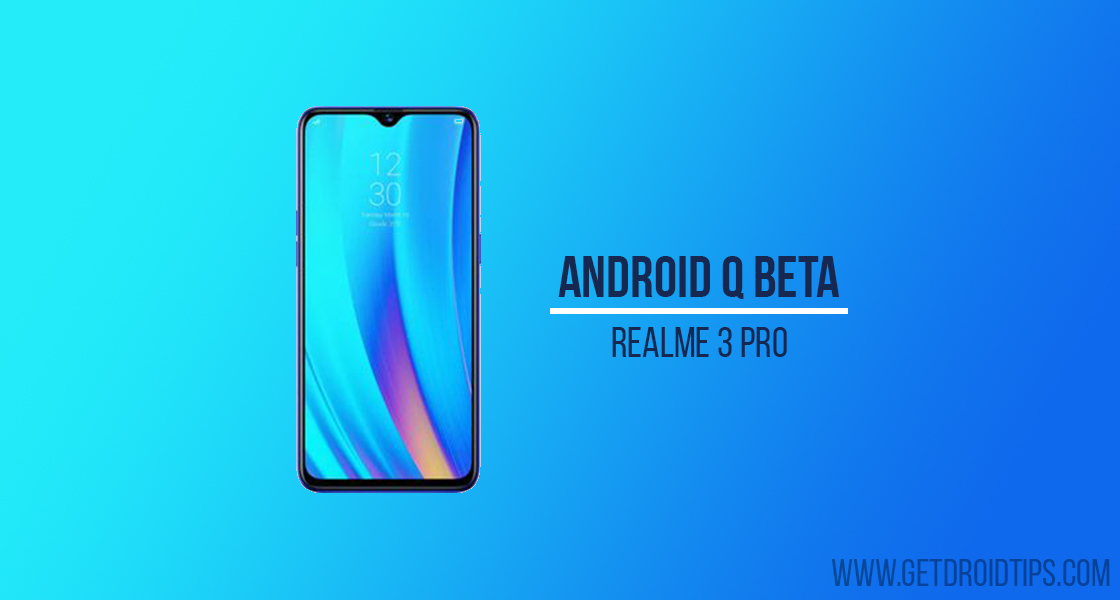 Warning
This is beta software, and if you so choose to enroll in the Android Q beta, then you must understand that the software might bug out more frequently than you might like it to. If you understand all the instability issues, and still want to try out the latest, then you are free to proceed. We still do not recommend you use beta software as a daily driver.
Before we begin, Realme has stated that this is the first alpha build and has warned its users from trying this out on their main devices as it still lacks many features and may not even have stable bits in the OS.
Following are a list of bugs that Realme themselves have reported on their website :
There is no fingerprint function.

Use USB for File transfer/PTPMIDI… options cannot be checked when plugged into PC.

AVI format video cannot be played from the Files, there is only audio playing but no video.

The Accessibility of touch vibration cannot be switched off.

There is a short black flicker when open the camera, both front and back camera.

Take a picture during the filter video recording either Mono or Sepia mode and save, the video filter effect is OK, but the picture has an only a normal effect.

There is no focus icon in the preview window under sports and sunset mode.

The dialer will be force closed frequently when making a call, with the situation that 2 sim card plugged in and "make calls with Ask first" set.

APE format audio in the Files cannot be played.

The files under the "Files-Images" or "Files-Videos" path cannot be renamed or compressed (gray display).

The Pattern PIN and Password screen lock function are not working.

The Adaptive brightness function is not working.

The power on time is a little long which is almost one and a half minutes.
If you are well aware of these bugs, and still want to try out the latest, then we are no one to stop you in doing so! Without any further delay, let's check out how you can taste the latest of Android Q on your Realme 3 Pro!
How to Install Android Q Beta on Realme 3 Pro
Download the proper update file for your Realme 3 Pro device by following the link here.
Transfer the downloaded file onto your device's internal storage. Don't paste it in any folders.
Boot into the recovery mode. This can be done by holding down both the Power and Volume Down buttons simultaneously for 3-5 seconds. Release them when you hear your phone vibrate with the boot logo coming up.
Your phone should now enter the recovery mode. Here, you can use the volume up and down keys to scroll up and down and use the power button to select the highlighted option.
Use the volume keys to navigate to the Install from Storage device option and press the power button to select it.
From the list of files, select the ozip file you've just transferred to your SD Card.
Press the power button to begin the flash and give this process a good 5-10 minutes to finish.
Lastly, select Reboot and give your phone 5-10 minutes to boot up for the first time.
Before we wrap up, let's talk about a few of the new features in the latest Android 10 Q Beta for the Realme 3 Pro, shall we?
1. Dark Mode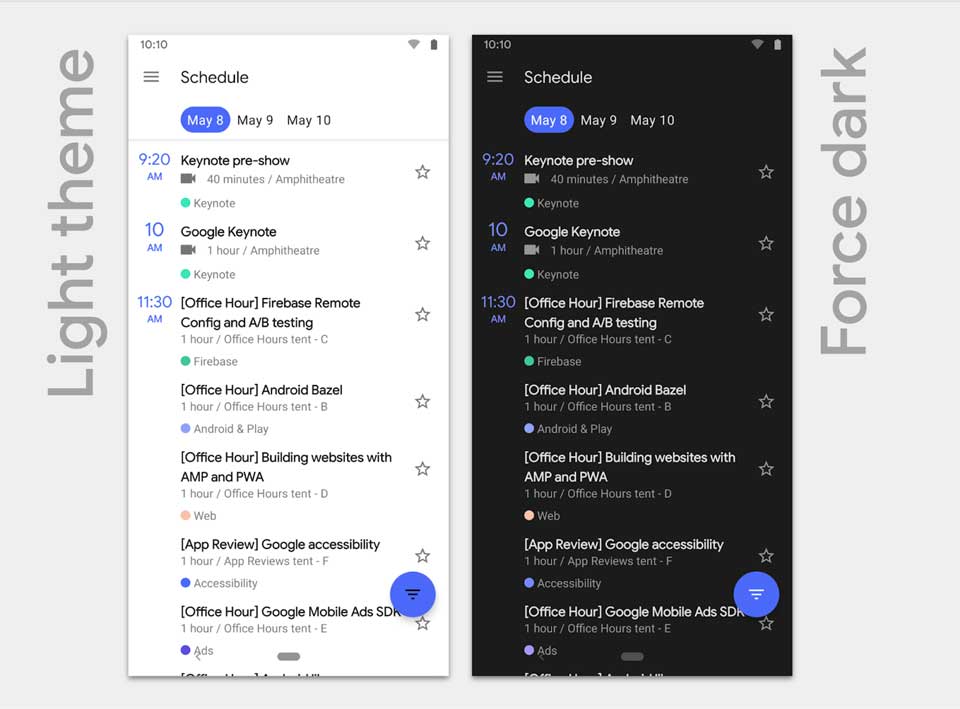 Google has finally unveiled the system-wide dark mode in Beta 3. Users of Pixel devices can enable the Dark Mode by simply swiping down on the notification panel, and tapping on the Dark Mode toggle. This dark mode brings the true AMOLED black color, and it sure looks amazing. The usual things like the notification shade, app drawer and Google Feed have been all blacked out, but this dark mode also supports a few other Google apps like the Calendar, Google Photos and much more in the coming few weeks. We are excited to see the Dark Mode support for third-party apps to grow too, and you should be too! Dark Modes like these can save a substantial amount of battery on OLED devices while also looking aesthetically pleasing to the eye!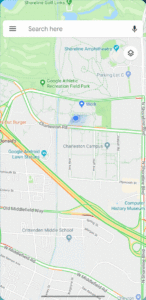 Finally, gone is the old pill navigation method and arrived has the new gesture navigation method for the Pixel devices. All you get is a thin bar at the bottom of your display, so your screen isn't taken up like before by the thick navigation bar. These gestures are also strikingly similar to the ones found in the iPhone X and Xs. You can swipe up while in an app quickly to exit it, swipe in and hold to enter the recent menu, or quickly swipe left or right on the bar to switch between your recent apps. To go back, however, you can swipe in from either side of your display and this will bring you back to the previous page. Overall, we feel these gestures are already a thousand times better than what Google has been offering since Android Pie, but there's still room to grow and expand.
3. Security Updates in Google Play Store
A promise that Google had made a few years ago was faster updates for Android devices not belonging to Google alone. Google had rolled out the much popular Project Treble before, and while this did increase the adoption rate of the latest Android versions on devices from other manufacturers, people were still lagging behind by months on the security patches. Google fixes this by making the security patch bundled within the Google Play Store itself. So, in theory, any Android device which has Play Services and the Play Store will receive the Security Patches on day 1, the same as Pixel devices, and that is exciting to hear. This also paves the way for how future software updates might be delivered too, and we can only hope for the best.
4. Live Captions
An interesting and yet unexpected feature in the Beta 3 of Android Q is the Live Captions mode, which does exactly what it says. It transcribes words from any video playing on your display, and it does it live. Think of it as the YouTube captions, but this time you can do this universally on any kind of video player, and this happens one to one and in real time. This may prove useful to people who have troubles understanding the various accents in the English language, or the people who have troubles hearing. We see this feature being used the most in video calls to our loved ones.