The Xposed Framework and its accompanying Xposed Installer application are very useful tools when it comes to tweaking Android smartphones, but one downside to using them is that you will trigger Google's SafetyNet check, making it impossible for you to receive important updates and enjoy certain functions in Google Play Services. You can bypass that, however, by using the Xposed module provided by the Magisk software. In this article, I'll show you how to install systemless Xposed on Pixel 2 and Pixel 2 XL.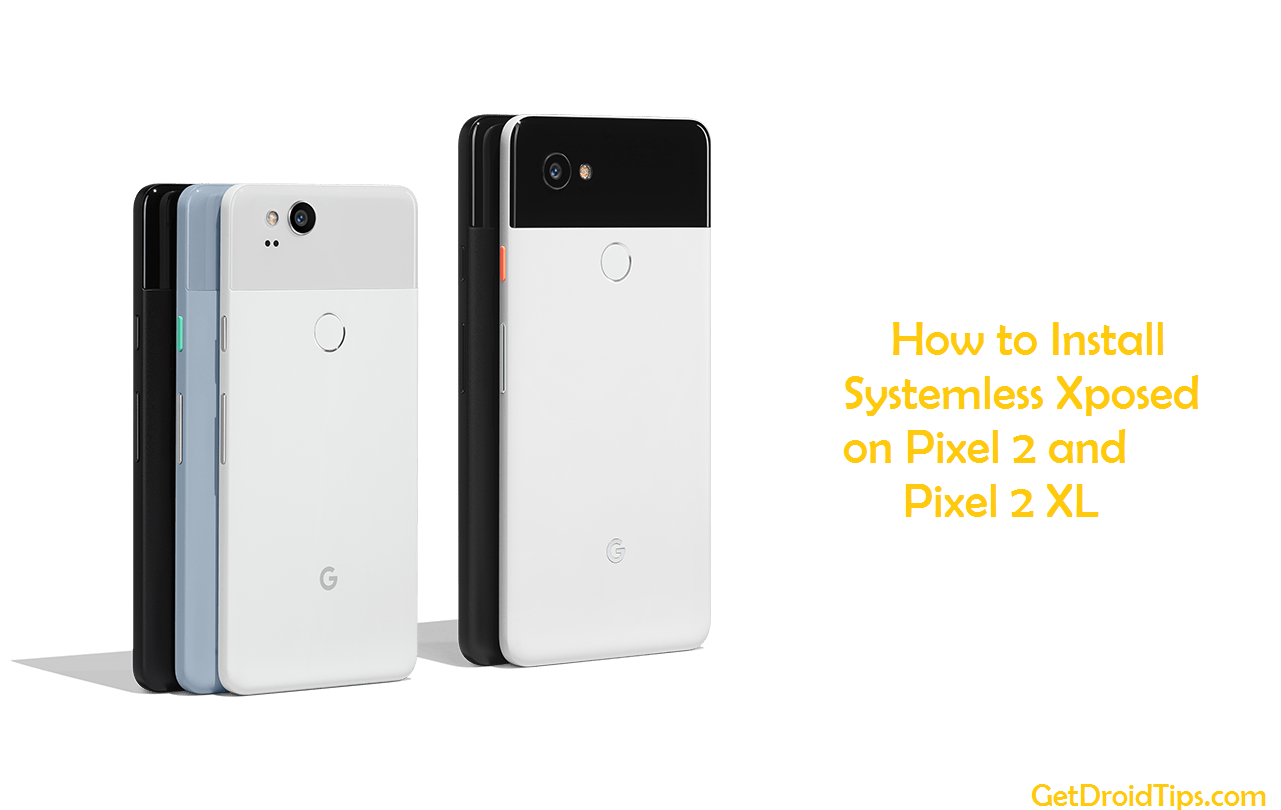 Magisk is a software framework that you can use to install modules to execute certain admin-level functions on your Android smartphone. It is similar to Xposed Framework, but unlike Xposed which makes changes to the device's system files in order to complete a full installation, Magisk only modifies the boot image and installs files to the /data and /cache partitions, leaving the /system partitions.
This way, you can bypass SafetyNet checks, and when you wish to install official OTA updates on your smartphone, it's as easy as uninstalling Magisk via TWRP Recovery, installing the update and re-installing Magisk via the same TWRP.
What You Need
There are some things you need to have set up on your Pixel 2 and Pixel 2 devices before you can install Systemless Xposed. These are:
Unlock Bootloader on Pixel 2 and Pixel 2 XL
Your bootloader needs to be unlocked before you can install TWRP Recovery or any custom recovery on your smartphone. We have an extensive guide on this, but here's the summary of how to unlock the bootloader on your Pixel 2 and Pixel 2 XL:
Install ADB and Fastboot on your PC.

Enable Developer mode on your Android device by tapping continuously on Build Number in your phone About Phone settings.
Open up the Developer Settings, find the OEM Unlocking settings and toggle it on.
Next, you need to unlock your bootloader. If you've performed an advanced tweak on your device before, you've probably done this and you can skip this step. Note that unlocking the bootloader will wipe your device data.
Run adb on your PC with your device connected via USB cable.
If your smartphone is running on Lollipop (Android 5.1) or lower, run the following command fastboot oem unlock. Else if it's running on Marshmallow (Android 6.0) or higher, run fastboot flashing unlock.
Use your Volume buttons to move up and down and highlight Yes, then press your power button to confirm the process and your bootloader will be unlocked.
Install TWRP Recovery on your Pixel 2 and Pixel 2 XL
You need TWRP Recovery installed before you can even install Magisk on your device. We've published an extensive guide on how to do this, but here's a summary of how to do that:
Download the latest TWRP img file here and extract it into the same folder in which you installed ADB and Fastboot.
Power off your device.
Boot the device into bootloader. To do this, press the Volume up and Power buttons together until the bootloader menu comes up.
Connect the device to your PC via USB.
On your PC, navigate to your ADB installation folder. Right-click on an empty space within the folder while holding the shift key on your keyboard, and click Open command window here.
Run the following command in the open command prompt:
fastboot flash recovery [filename.img]
Please replace [filename.img] with the name of the TWRP Recovery img file you downloaded followed by the .img extension.
The flashing process will begin. Once it's done, run fastboot reboot to reboot the device. You now have TWRP installed on your Android smartphone.
Install Magisk with TWRP
The Magisk installation file is just a zip file, and it needs to be flashed into your phone with a software intended for such. If you had previously installed Magisk and want to update your Magisk version, you only need to download and install the Magisk zip file via Magisk Manager, but if this is your first time, you can install Magisk via TWRP.
Download the latest Magisk zip file here.
Extract the Magisk zip file you downloaded above into your phone's internal storage.
Power off your smartphone.
Boot into recovery mode by pressing the Volume Down and Power button together for some seconds. If the first process above went well, the device should boot into TWRP Recovery.
Click Install on the main menu and navigate to where you extracted the Magisk installer zip file in the phone's internal storage.
Select the Magisk installer zip file and swipe the confirm flash button.
TWRP Recovery will now start flashing Magisk onto your device. Once the process is finished, you now have Magisk installed and your device is rooted. Click Reboot System in TWRP main menu to reboot the device.
Download and Install Magisk Manager
You need the Magisk Manager application to manage root access and install Magisk modules on your smartphone. You won't get this on the Google Play Store and you have to sideload the app, so it's time to enable installing from Unknown Sources on your phone if you haven't already.
Download the latest Magisk Manager app here.
Download and install the APK above, and launch the Magisk Manager app.
To verify that you have systemless root, check the top of the screen and if you see 15.3: MAGISKSU (topjohnwu), rooting via Magisk was successful.
---
---
Now that you have TWRP Recovery and Magisk set up on your device, it's time to do the main thing – install systemless Xposed on your Pixel 2 and Pixel 2 XL smartphone.
Install Systemless Xposed on Pixel 2 and Pixel 2 XL –  The Process
For this, you would need to know the API level of your phone in order to download the correct version of systemless Xposed Framework. Your Pixel 2/ 2 XL device is expected to be running on either Android 8.0 or 8.1 Oreo, but I'm providing a list of all Android OS versions and their API levels for reference purposes.
| | |
| --- | --- |
| Android Version | API Level |
| 8.1 Oreo | 27 |
| 8.0 Oreo | 26 |
| 7.1 Nougat | 25 |
| 7.0 Nougat | 24 |
| 6.0 Marshmallow | 23 |
| 5.1 Lollipop | 22 |
| 5.0 Lollipop | 21 |
| 4.4.4/4.4 KitKat | 19 |
| 4.3 Jelly Bean | 18 |
| 4.2 Jelly Bean | 17 |
| 4.1 Jelly Bean | 16 |
| 4.0.3-4.0.4 Ice Cream Sandwich (ICS) | 15 |
| 4.0.1-4.0.2 Ice Cream Sandwich (ICS) | 14 |
Now to the main process.
Launch Magisk Manager on your smartphone.
In the app menu, click on Downloads.
Scroll through the numerous Magisk modules available for download until your see Xposed Framework.
Download the correct systemless version for your phone's API level and install it.
When it's done installing, reboot your smartphone.
Launch Magisk Manager.
Navigate to the Downloads menu.
Tap on the text description of the Xposed Framework you just installed.
It contains a URL for a specially modified version of Xposed Installer (that's designed to work together with the systemless Xposed framework). Click on the link and download the apk file.
After downloading, install the Xposed Installer application.
Now that you have systemless Xposed Framework and the modified Xposed Installer app installed on your Pixel 2 device, the next thing to do is to activate Xposed in Magisk just as you would do for any module installed on the original Xposed Framework.
Go back to the Magisk Manager application and navigate to the Modules menu.
You would see the Xposed module activated already. Tap the checkbox to deactivate it, and again to activate it. Then reboot your device.
I hope this guide was helpful to Install Systemless Xposed on Pixel 2 and Pixel 2 XL.