Today we will be showing you how you can make the soul Campfire In Minecraft. The Minecraft Soul Campfire should work for all versions of Minecraft, such as Xbox, PS3, PS4, MCPE, Wii U, and PC.
This Minecraft Soul Campfire will look great in all of your houses and should look a lot better than the standard Campfire. So without wasting any time, let's get started with our complete guide on How to Make a Soul Campfire in Minecraft.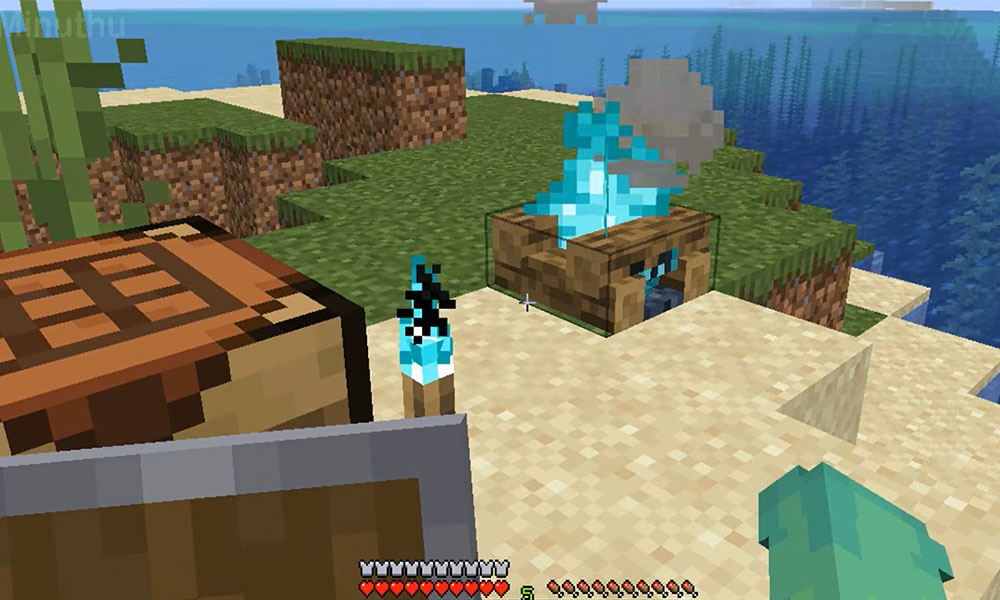 How To Make A Soul Campfire
It's actually a very simple thing to do, So what you all need to do is make it like you're making a regular campfire except for using coal charcoal you can use soul sand.
We know you all must be thinking about where you can get soul sand.
You can easily get it in Soul Sand Valley biome. Soul Sand are scary looking and they slow you down whenever walking through it. Soul Soil has a similar color, but it is wavy and doesn't slow you down while walking. In the Soul Sand Valley, When you see some blue flames coming from the Soil, then start harvesting some Soul Sand or Soil for your soul campfire.
You also need 3 sticks and logs (oak logs). After that, open your crafting table, take a few logs, take your sticks, and then take your Soul Sand for the final touch and arrange them all exactly as shown in the picture below.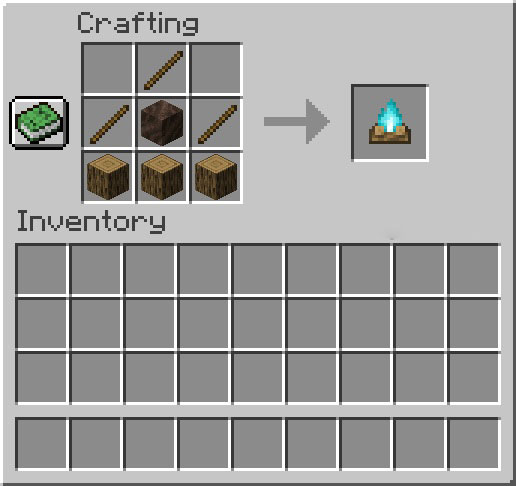 That's everything you need to do to create a Soul Camp-fire. They totally look different from the standard Campfire because of its blue flame. You can use Soul campfire in an area where you use ice for making your structure because they won't melt those ice blocks.
That's all we have for you on how to make a Soul Campfire. We hope this guide helped you. If you liked this, don't forget to check out our other Wallpapers, Windows Guides, Gaming Guides, Social Media, iPhone Tricks, and Android Tricks for more guides. Subscribing to our YouTube Channel will help you win the $150 giveaway contest. If you have any doubts or feedback, comment down below with your name along with the e-mail ID, and we will reply shortly. Happy Gaming.