Samsung is a South Korean company with Electronic devices, appliances, and gadgets manufactured and sold around the globe. They have a good reputation when it comes to the smartphone market. Their Android smartphones in the name of Galaxy has gained a lot of Global attention. With their consistency of bringing new technologies and features to smartphones, they were able to gain the trust of a big user group around the globe. The Galaxy S series from Samsung has a lineup of premium devices launched by the company through the years. The latest launch in the line up is Galaxy S9 and S9 Plus. You will learn to perform a Hard reset on Galaxy S9 and S9 Plus in this article.
The Samsung Galaxy S9 comes with a 5.8-inch display, while S9 Plus gets a 6.2-inch display. S9 gets a 4 GB RAM, while S9 Plus gets a better 6 GB RAM. The rear camera of both devices is also different with a dual camera setup of 2 sensors each of 12 MP on S9 Plus, while a single 12 MP sensor is provided with the S9. Both devices get the latest Qualcomm MSM8998 Snapdragon 845 SoC. An internal storage of 64 GB is available for both devices and can be expanded up to 400GB. A 300 mAh battery for S9 and a 3500 mAh battery for S9 Plus is provided.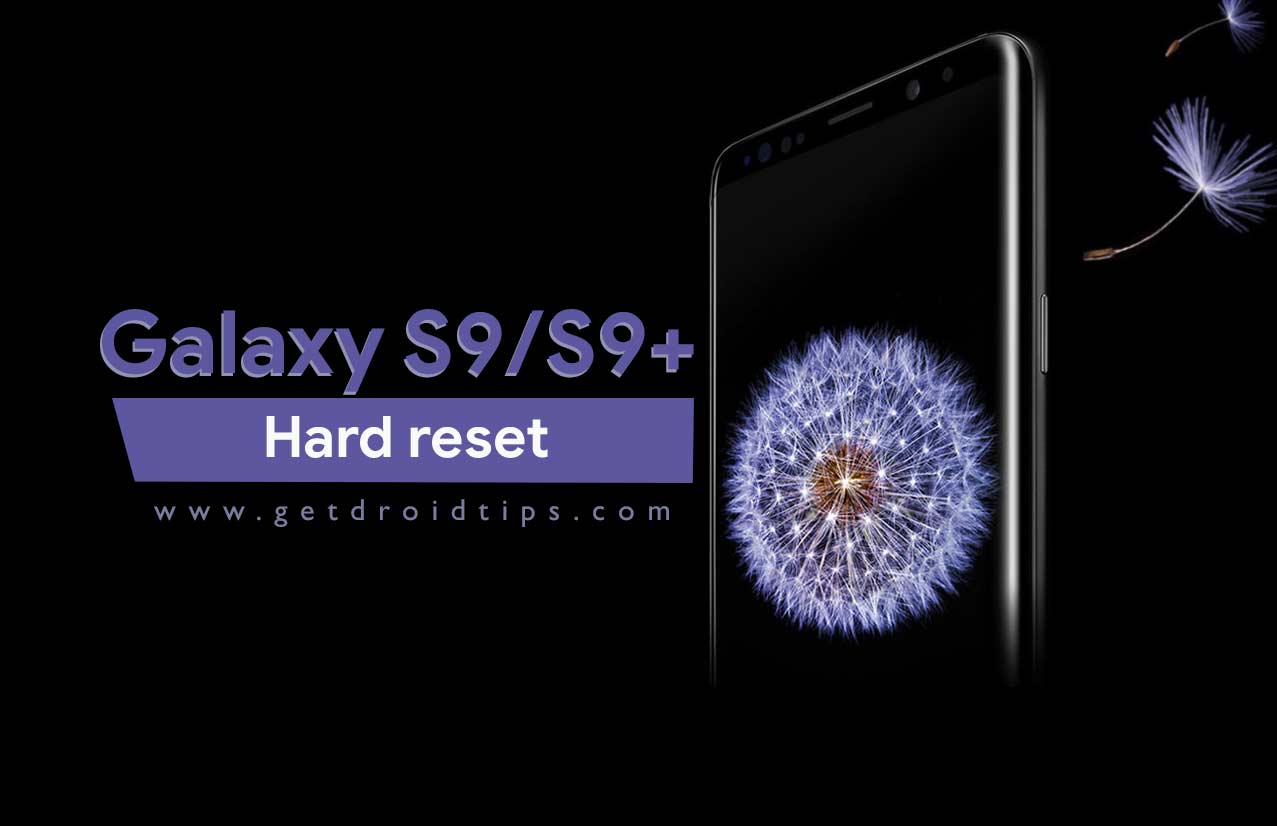 Steps to perform a Hard reset on Galaxy S9 and S9 Plus
Hard reset or factory reset is considered as a great way to solve a variety of issues with the smartphones. When you perform a hard reset all the data and settings from the device solving all issues related to these. It is advised that a backup of important data is taken prior to performing a hard reset as the process will clear all data. You can use two methods to perform a Hard reset on Galaxy S9 and S9 Plus. Both methods are listed below, please read through to find out.
Method 1:
Power off the device
Press and hold volume up button, Bixby button and power button
When the screen with No commands message shows up tap on the screen
Use volume keys to highlight wipe data/factory reset and use power button to select it
Confirm by selecting yes option
Method 2:
Open settings
Tap on General management
Tap on Reset
Tap on factory reset
Again tap on reset button
Now tap on delete all
I hope this guide was useful in understanding how to perform a Hard reset on Galaxy S9 and S9 Plus. If any queries or feedback, please leave a comment below.