Struggling With Hard Drive Recovery? No problem, We Can Help. Welcome to Wondershare Recoverit hard drive thematic page and participate in the contest. You will know more about hard drive recovery and enter to win a 2TB WD hard drive giveaway. Enter this contest now https://recoverit.wondershare.com/activity/hard-drive-recovery.html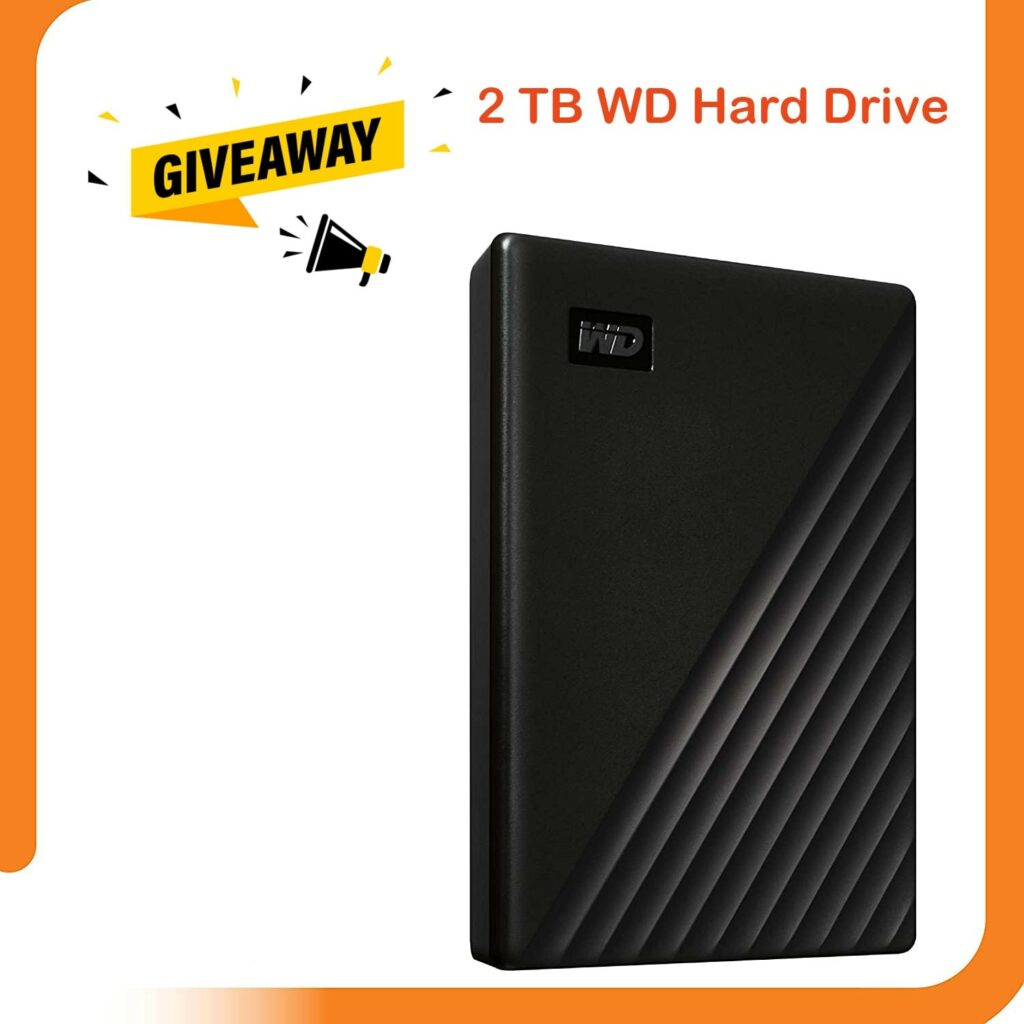 Contest details:
l Click the gift box "Win a Free Hard drive" at the right bottom, then click "share now" on the popup windows and share this page with the tag of #WondershareRecoverit on Facebook
l 5 winners will be announced on 31st Marth!
Part 1: Formatting Pop-Up Window has driven me Crazy!
Let us have a look at a scenario where a user who has all his important business data stored in a hard drive gets corrupted. What adds fuel to the fire is the fact that the person has no data backup.
When he tries to access the data, a pop-up window appears on the screen showing a message like, "you have to format the disk before you can use it."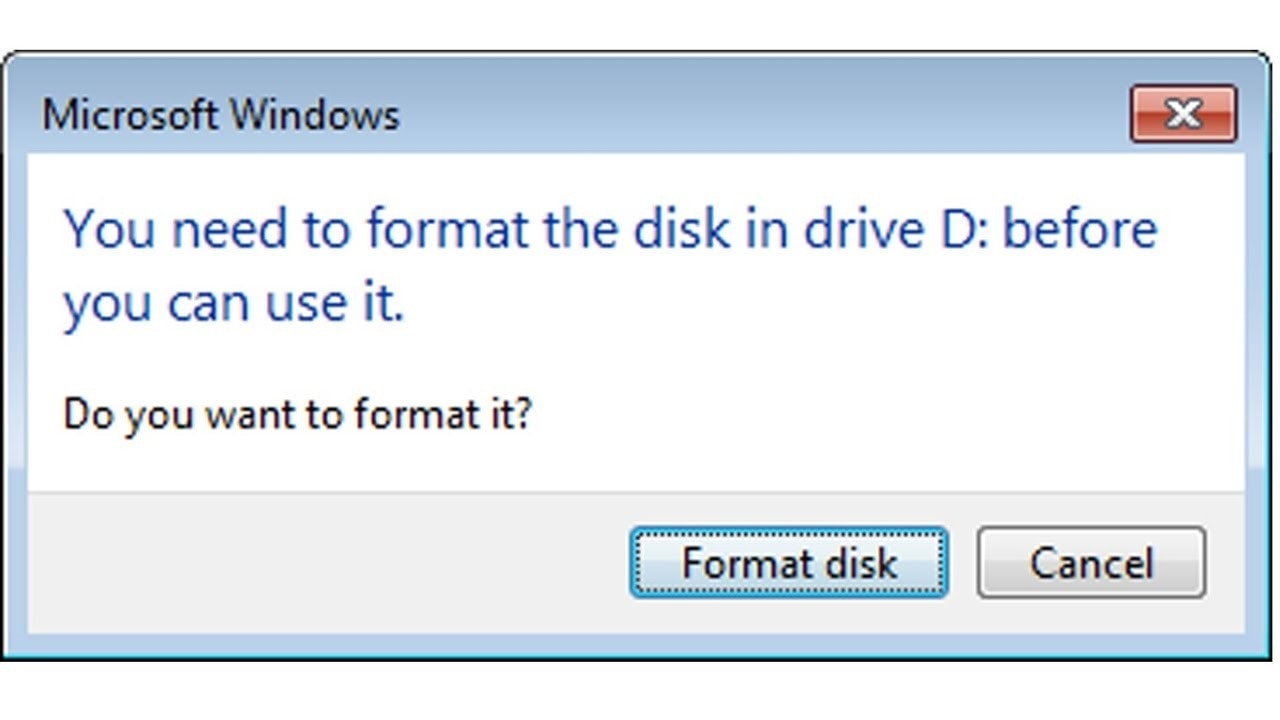 This pop-up window is disturbing and frustrating for the user. Partition formatting is the standard solution for such a pop-up window that fixes most file system errors, but one side-effect is losing all data files during partition.
But in this user's case, partition formatting is not an option as that will cause them to permanently lose all of the data, which is of great importance for them.
In this case, a user wants a more effective solution that can do both simultaneously; recover hard drive without formatting.
Part 2: Why hard drive becomes corrupted?
A hard drive can fail at any instant; there is no time frame for it. To find a solution to recover hard drive without formatting, we first need to understand the problem.
Many mechanical components problems, software errors, or electrical events can cause hard drive malfunctioning. A few of the most common causes of hard drive corruption are discussed below:
Virus Attacks
Virus attacks can badly damage your hard drive. Most of the time, these viruses are programmed to corrupt essential data files. By corrupting a single file or encrypting personal data, the viruses cause a ripple effect and destroy all the data and hard drive.
One of the biggest challenges facing hard disc data recovery is a virus threat. This concern happens when a virus or malware program attacks the hard disk. It also extends through the system to other networks.
From other media, external drives, web, etc., your device can get viruses. If the user backs up virus-containing files, the device is re-infected, and a hard drive failure occurs.
The only approach to this issue is to upgrade the device with stable anti-virus software regularly. The anti-virus software has to be regularly modified so that virtually all types of viruses and malicious programs can be found.
Manufacturer Faults
No matter how expensive and well-manufactured your hard drive is, sometimes it just stops working. The reason for this is an interruption during firmware updates that can lead to a corrupted hard drive.
The best solution to this problem is proper testing before proceeding further. Buyers should get the hard disk tested and then bring it home. If you face any problem after installing it, it should be replaced.
Unexpected computer crashes
If the hard disk contains so many bad sectors and blocks, this problem will occur. Sometimes, when the spindle motor stops spinning, the hard disk can crash. Symptoms such as HDD clicking sounds, hidden files, directories, etc., can be found.
The heads may not recognize the sectors looked for by the user, so they make contact with the plates. This problem emerges when more than its limit is formatted or too old for the hard disk to work.
Users must upgrade their devices regularly by using a stable software program to get rid of this problem. It is suggested to change the HDD after 3-4 years of usage.
Power Supply Failure
Sudden power shortages or abrupt power supply can affect the hard drive badly. Therefore, while working, make sure you have a continuous and frequent power supply.
Overheating and dust
This is one of the widely occurring conflicts with the hard disk. For a prolonged time without giving it rest, constant use of a hard drive will heat it.
The internal wiring will be screwed up by this overheating, which can cause hard drive loss. Inappropriate air flow, unreliable CPU, and high-voltage power supply can cause overheating at some times.
Human Errors
Human errors such as the incorrect installation of the operating system, system files attributed alterations, system registry modification, accidental deletion, and physical failure can lead to a failed hard drive and data loss
Part 3. Symptoms of Hard Drive Corruption
A genuine hard drive crash is where it stops operating on the hard drive. Since traditional rotational drives rely on physical components for data reading and writing, it is common for one or more of these components to malfunction.
In general, there are two types of hard drive failures; physical and logical. If a hard drive crashes, that means the hard disk or one of its parts has stopped working or is physically impaired. This may cause boot issues in Windows.
Below are a few apparent indicators that predict your hard drive recovery without formatting being needed:
Mechanical Failures
While you may be able to fix programs, errors caused by bad sectors, and in certain situations, you may be able to repair bad sectors yourself. Nothing can interrupt the process once the drive has started to malfunction mechanically.
Mechanical failures include a black screen's appearance while booting, and your computer fails to start. These symptoms can occur due to computer viruses, power supply problems, and moving components. These are the potential factors behind hard drives and data corruption.
Strange Noises
You're in trouble whenever you hear unusual sounds coming from your hard drive. The head attempting to write data, failing, returning to its home location, and initializing over and over again creates a repeated sound known as the click of death.
The hard drives most recently recorded are whisper silent. Any noise at all, particularly a hard drive noise that clicks, may mean that the drive might be on its last legs. Do your best to archive all you can, or shut the machine down and contact a professional.
Blue Screen for Death Errors in Windows
Usually, this bug happens when the system crashes. The window shows a blue screen with a warning about the error when this error occurs, and then it restarts.
In general, blue screens are triggered by hardware issues with your computer or hardware driver complications with its software. They can also be influenced by low-level program problems operating on the Windows kernel.
When Windows experiences a stop error, a blue screen appears. This crucial malfunction allows Windows to collapse and stop operating. At that point, the only thing Windows will do is restart the PC. As programs don't have a chance to save their open records, this will lead to data loss.
Corrupted File/Corrupted Data
It is essential to shut down your PC in a standard manner. Usage of harmful or defective software, accidental closing of operating systems (means an unethical way of turning off the PC), etc. are responsible for hard drive corruption and make the system files unavailable.
Data corruption exists at the point of production or storing of data. It could be because a worm infects your files, but it might only be bad sectors on your hard disk as well.
Bad sectors are challenging disk areas that do not ensure the integrity of the records. Windows hide bad sectors immediately, so you will not find them until you run into corrupt data problems.
Bad sectors will escalate quickly on a failing hard drive, indicating you can see these problems more frequently.
Missing Folders Failed to Open
The most ordinary sign of a hard drive defect is when files and folders suddenly fail to open. The files can go missing on your device if they get corrupted. Trust us; this is not something that occurs unless there are disk problems associated with it.
Part 4: How to Recover a Hard drive without formatting?
Method 1: Recover Hard Drive with Recoverit Data Recovery Software
The simplest recovery software recommended is the Wondershare Recoverit data recovery software. This is powerful data recovery software because this software has been trusted and checked by many people. Follow the steps below to recover data in your hard drive:
Step 1: Choose Hard Drive
Launch Recoverit software on your device and pick the device as a source. Next, press the 'Start' button.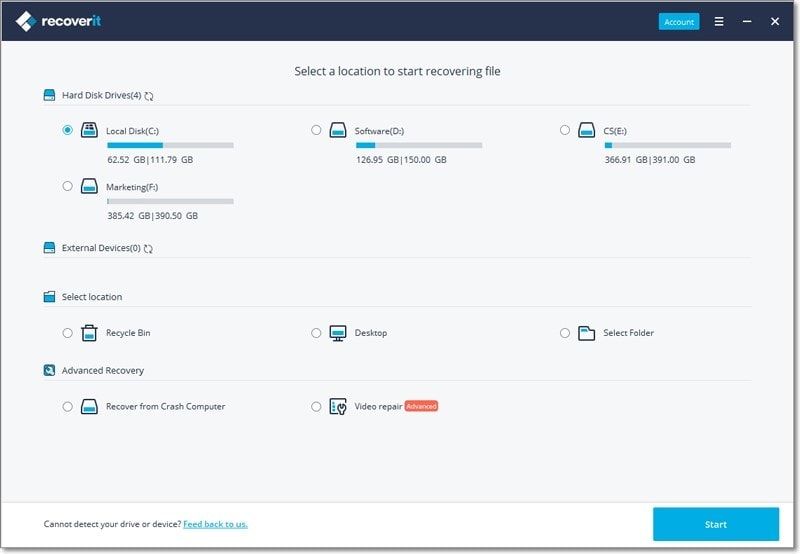 Step 2: Scan the Corrupted Hard Drive
Second, you must scan the hard drive. Recoverit can show a list of the missing file categories on your PC.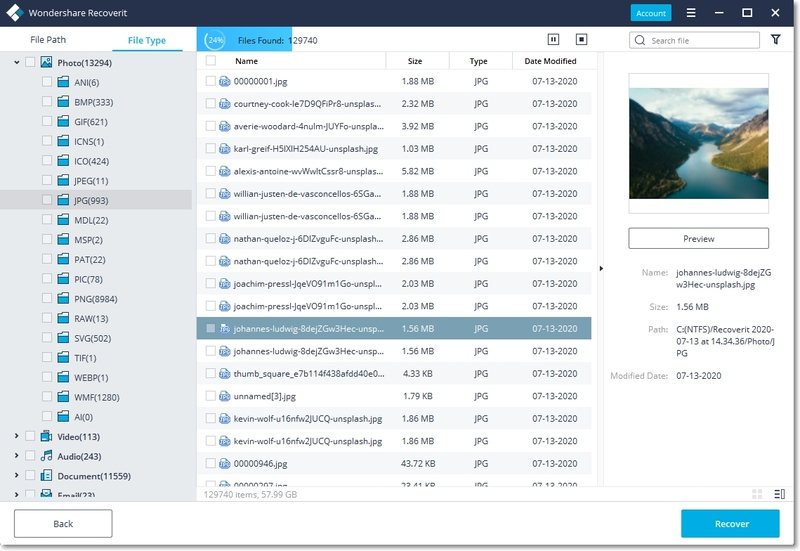 Step 3: Preview and Recover Hard Disk
Lastly, you will be granted access to preview the deleted files and pick the ones you need. Choose the missing file and press recover to get back at the file.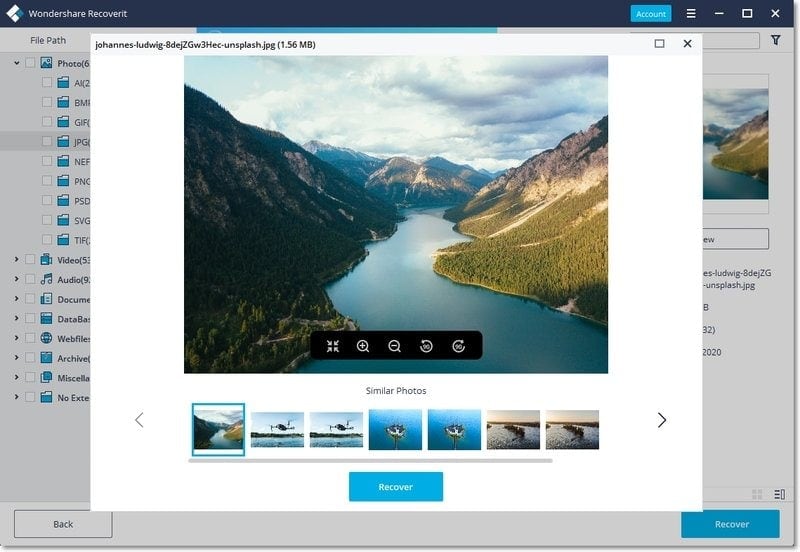 Method 2: Repair Corrupted Hard Drive using CMD Command
CHKDSK is another effective way to recover hard drive without formatting. We have outlined a step by step guide to recovering data using the Command tool.
Step 1: Click Windows + R to open the running dialogue.
Step 2: Click the 'Enter' button and enter the process.
Step 3: Open the Command Prompt by right-clicking and running it as administrator.
Step 4: Click start > type chkdsk. E:f/r/x and press enter. Please wait until it is complete. Lastly, if the PC has been restarted, search for the hard disk.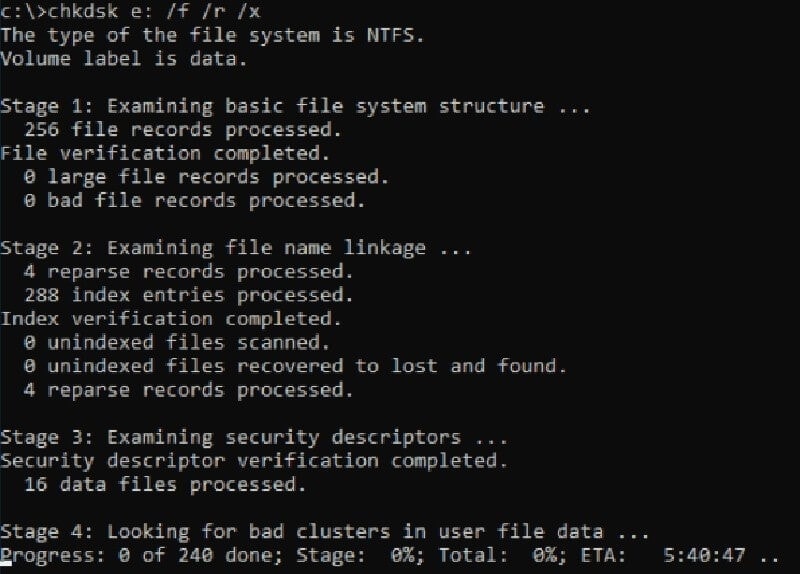 Method 3: Update Driver to Recover Hard Drive without Formatting
This method included retrieving the hard disk! See steps on how to restore a hard drive by upgrading the driver below:
Step 1: Right-click on My PC> my computer> properties
Step 2: Click Device Manager and expand the "USB controller." After that, you will see a yellow exclamation mark if your disk driver is out of date.
Step 3: Right-click and select "Update Driver."
Step 4: Tap on "Find updated driver software."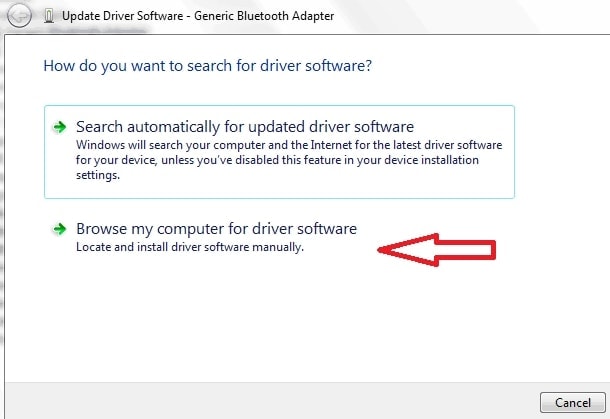 Conclusion
One of the most annoying issues for computer users is hard drive loss. However, it's still one of the simplest issues to recover from. Hard drive corruption can be very intimidating and worrisome.
Your first way to proceed should always be to turn your machine off if you believe that your hard drive has crashed. A professional data recovery shop should be the second one to get a free consultation.
It is completely free to speak to a trained data recovery technician. At least it will help you understand what you're working with, and the information is powerful in this scenario.
So, in such a situation panicking is not advised as it worsens the situation. Take a deep breath and follow the instructions stated in this article. You can quickly recover hard drive without formatting.
Use Recoverit software that has simplified this task to the core or follow the other two methods mentioned above. However, Recoverit is the best option to recover hard drive and data in no time due to its unique features. We recommend Recoverit as it is the simplest to use, budget-friendly, and time effective.