Essentially, network settings are configured by the system itself or they have a manual procedure as well to attune your iPhone XS Max to sustain any network such as a cellular network or a Wi-Fi network and so on. However, if there are any network-related issues such as the phone keeps dropping Wi-Fi connection or there's no cellular service or the phone is displaying errors like 'Emergency Calls Only' or the Wi-Fi is not connecting to the system or it is very slow or even Bluetooth pairing problems, this is where resetting network settings come into play.
As the name suggests, resetting network settings restores everything to its original factory settings such as all the Wi-Fi networks will be erased, all Bluetooth paired devices will be gone, preference between 2G/3G and 4G will be erased and everything related to cellular network settings such as network selection mode, etc will be erased as well. However, it is crucial to perform a network reset when you are facing issues with any cellular or connectivity feature as it tends to give your iPhone XS Max a much-needed boast by jump-starting the services. It acts similar to a master reset although it just shakes things up without deleting or losing any data stored on your device without any fail.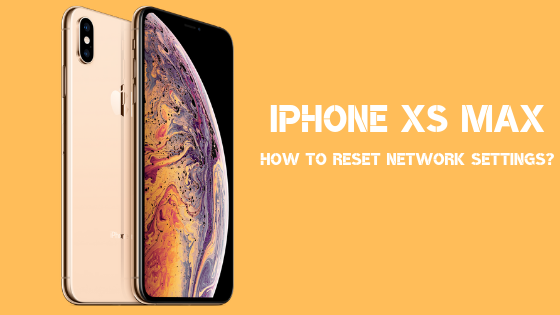 What Can This Setting Be Used For?
There is a wide range of applications for this feature such as when there's no cellular network on your iPhone XS Max or any other iPhone. It can be used while the network bar shows 'No Signal' or 'No Service' or whilst you are trying to change from automatic to manual network selection mode, etc.
Another major connectivity feature it resets is the Wi-Fi in case if there's no Wi-Fi connection or the internet is too slow and so on. It also protrudes its feasibility over abruptly drop in Wi-Fi connection which is also a prominent issue on your iPhone XS Max. Apart from that, it can be used when you are unable to connect to any Wi-Fi or Bluetooth network or if the iMessage fails to send or the device is unable to sync itself, etc. These are just a few ways how resetting network settings can work in your favor.
How to Reset Network Settings on iPhone XS Max?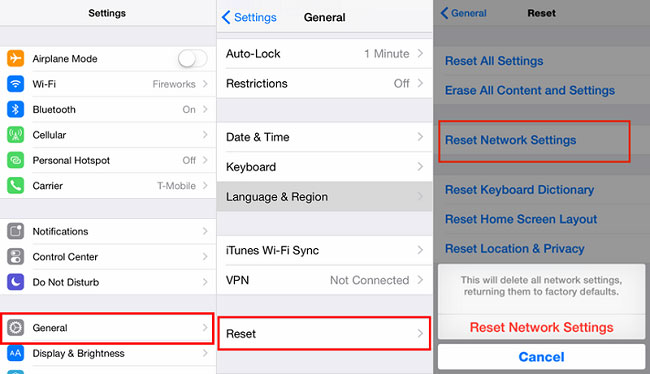 Here's how you can do about it on your iPhone or Pad.
Step 01: Firstly, go to the Home screen and tap on Settings.
Step 02: Next is to scroll and tap on 'General' and select 'Reset'.
Step 03: You need to find and tap on 'Reset Network Settings' and if the system prompts to enter a password, enter the same to confirmed and this will conclude the procedure as well.