Google Play Store has some really cool apps that let the users download, install, and use virtually thousands of apps at just a click. Moto X4 which runs on Oreo 8.0 Android OS has many functionalities and features such as three fingers tapped screenshot, better camera, fingerprint scanner, etc. Now, use two app at once using Moto X4 i.e. multitasking as it has become much easier with this phone bundled with the latest Android OS. If you are looking for multitasking between two or more apps, there are basically two options available for Moto X4 and all other allied phones.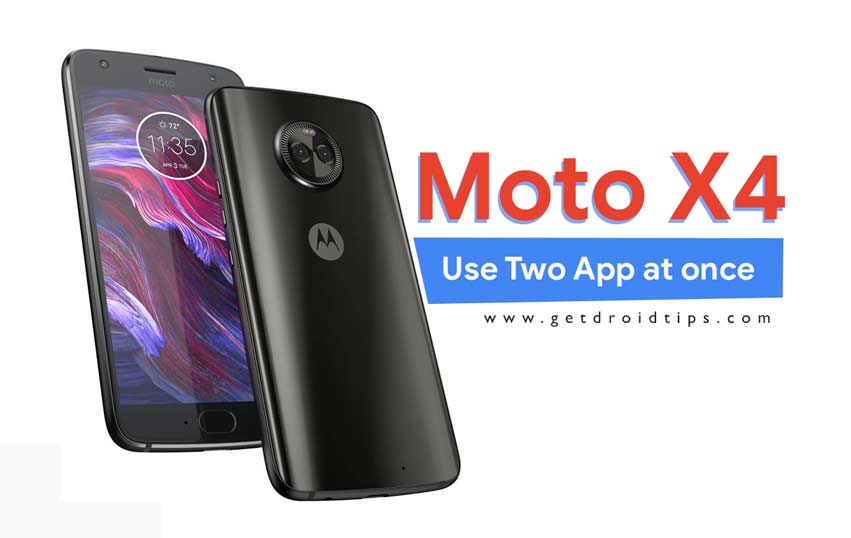 ---
Two App At Once Using Moto X4
---
Method 1: Switching Between The Apps
Switching between is the apps is the most method used and takes just a tap between the apps to switch to another. The feature lets the user work on one app, browse the internet on the another, and few other apps which are simultaneously running in the background. This feature can be accessed simply by clicking on the Overview or Recent button on the home screen which will display the list of recently used apps enabling switching at ease. However, only one app can be accessed at one time.
---
Method 2: Using Split-Screen
Unlike most of the Android-enabled smartphone, Motorola unveiled the Split-Screen feature for its Moto X4 that lets users work on more than one app and that too at the same time. The user can divide or bifurcate the screen into two equal sizes or as per required thereby, both apps will display on the screen at once enabling the individual to work on both the apps simultaneously.
How To Enable Split Screen View –
1. Firstly, open the first app that you want to use.
2. Then, hit the Overview or Recent button and hold it on the screen.
3. This enables the system to project a partition that divides the screen into two.
4. Simply, click on the bottom screen and then, open the apps that you want to use.
How to Disable Split Screen View –
You already know how to enable the split screen view, here is a simple way how to exit the Split view. It is simple. You can either press and hold 'Recent' button or swipe the black divider i.e. the line that bifurcates the screens completely to the top or bottom to disable the view.
---
Read More:
How to Enable Developer Option on Moto X4?
Top 10 Moto X4 Oreo Common Problems and Solutions
How to extend battery life on Moto X4?