The wait is over. HTC finally announced a launch event today. The event is on May 23 and there is no whereabouts of the venue details. HTC teased the date via its Twitter handle today. There is nothing relating to the launch except the date. Based on previous news and leaks we are pretty sure the event is to launch the HTC U12 Plus.
The tweet doesn't reveal much about the launch. It doesn't even specify the venue at least let alone the details. The tweet reads
Coming Soon. A phone that is more than the sum of its specs.
Breaking down the tweet, HTC seems to have something up its sleeve which is not out yet. And is pretty confident enough that it is not going to get leaked as the launch is in a couple of weeks from now.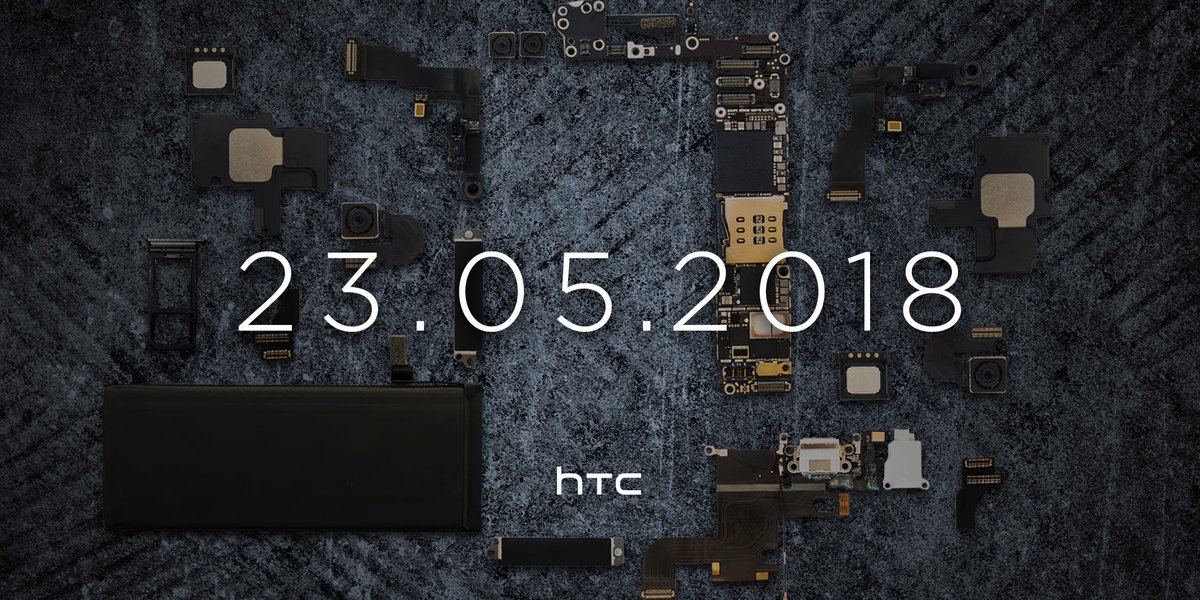 The U 12
The U12 and U 12 Plus has been in various form news for some time now. The first news based on these U 12 and U 12 Plus is that "HTC is going to produce only one flagship this year". It is not certain this is true or not yet. A few days ago US carrier Verizon accidentally listed the U 12 in its developer website. And the name on the listing is only U 12. Renders of the alleged U 12 Plus are brought into the light but not U 12. The only place people heard of HTC U 12 is on the Verizon website.
The U 12 Plus
According to leaks on U 12 Plus will have dual camera setup at the back as well as the front. The device is also supposed to have an 18:9 display with minimal bezels. Fortunately, the U 12 Plus doesn't come with a notch in the display. With a display size of 5.99 inch LCD panel minus the notch, the device should look beautiful. U 12 Plus is the flagship from HTC this year. Which means the device will come with flagship specs. The Snapdragon 845 chipset paired with 6 GB or 8 GB of RAM and 64 GB or 128 GB of storage will be the guts of the device. The U 12 Plus will be powered by a 3500mAh battery.
There is a twist in the news here. These specs of U 12 Plus are alleged and may or may not be true. But the spec sheet of U 12 which are available here may be true as they are from the carrier website.
For what its worth there is only two weeks for the launch of these devices. We have wait to find out what HTC will offer to please the customers in 2018. In our view, HTC has already won by not jumping on to the notch train.
What are your thoughts on the HTC U 12 and U 12 Plus?
Share with us in the comments down below.