HTC was once a very big brand in the smartphone world. Every new smartphone brought in some new features and fans were sticking to it for its innovative and new features. However, then came in Samsung that was hiding behind a wall for some reason and unleashed the range of brilliant products and it stands now as the top smartphone OEM in the world. On the other hand, HTC is nowhere to be seen in the smartphone market and we hardly see any new and exciting product from the OEM.
But, there is some good news for those few HTC U11 Life smartphone users. Because, as per a recent development, HTC has pushed in the Android 10 update for the handset. Moreover, a few users have already confirmed that the update is now being rolled out. The update brings in all the new features and enhancements of the Android 10 update like the Digital Wellbeing, Dark Mode and more for the device.
What's on Android 10?
Google unveiled the Android 10 back in September 2019, and it packs in a good amount of new features and customization enhancements. As the first thing to notice was that Google ditched its tradition of naming the Android OS after desserts and will go by the version number from now on. Google also changed the shade of the Android logo to a new lighter shade of green and changed the logo to a half head of the Droid bot.
Features of Android 10:
Live Caption: With a single tap on your device, Live Caption will automatically caption the video, podcasts, audio messages, or even the stuff you record yourself. Interestingly, this feature does not require a WiFi or mobile data connection.
Smart Reply: With this feature, Google has taken the suggestion algorithm to a new level as now you can recommend actions to particular messages and even sets up the Google Map if it requires. Additionally, there is a new Bubble feature like Facebook for a quick reply.
Sound Amplifier: With Sound Amplifier, your phone can boost sound, filter background noise, and fine-tune to how you hear best. Whether talking, watching TV, or listening to anything, just plug in your headphones and hear everything more clearly.
Gesture Navigation: Google introduced a new navigation gesture that is more fast, responsive and more intuitive in nature and gives a smooth response.
Dark Theme: The ever so popular feature of this year, the Dark theme has finally made its way to Android 10.
Privacy and Location Controls: User get more control over the privacy settings of all the individual app and they can know which app is accessing which type of data and they can give permission or deny them.
Security Updates: Google has introduced a new way of sending in security patches via the Google Play Store that allows faster delivery of security updates.
Focus Mode: The Focus Mode will allow the users to spend more time in the natural environment interacting with people or concentrate on their task rather than being busy with their smartphones.
Family Link: With the help of this, parents can keep track of their children Android devices and control the screen time limits and app access, etc.
HTC U11 Life Android 10 Status Tracker
New Story Updated on March 11, 2020: HTC X2 (Also a U11 Life) in Japan started receiving Android 10 updates with the software version 4.60.762.2. Thanks to a twitter user who reported this information.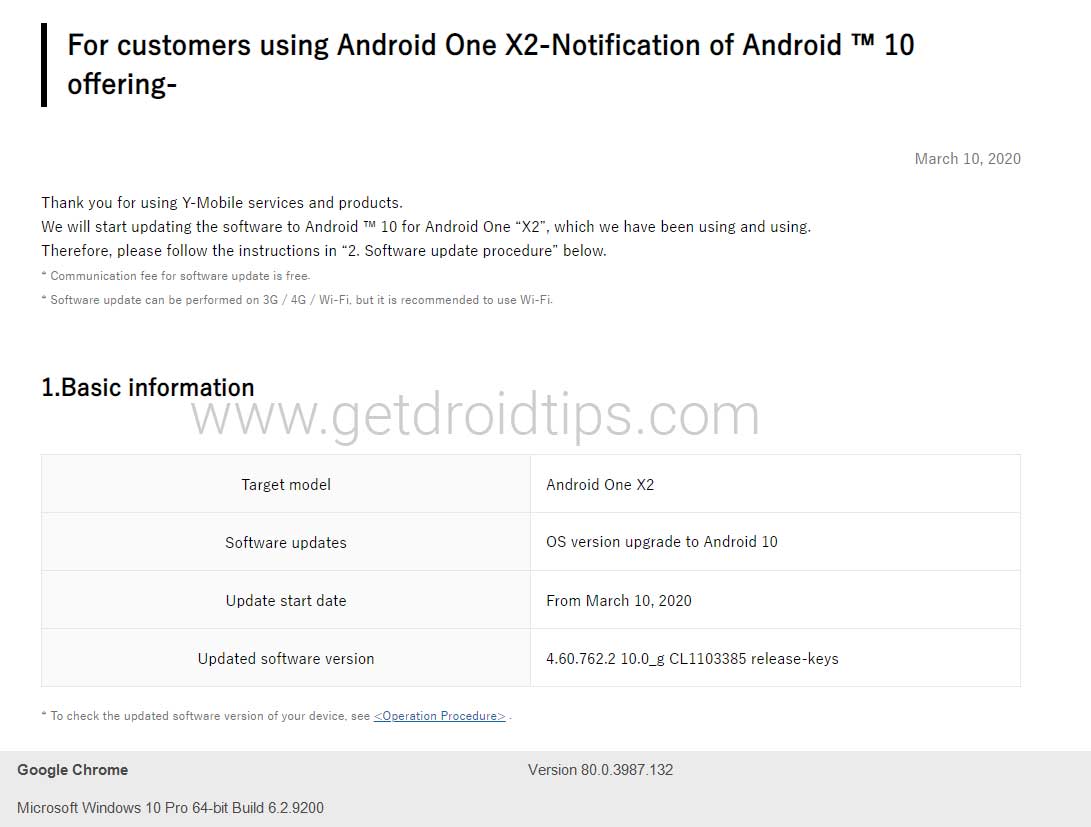 ---
Updated on March 09, 2020: HTC is now rolling the Android 10 update to HTC U11 Life in Germany region with the same build number. Thanks to a twitter user who reported this information.
Mein seit Herbst 2017 verkauftes und ursprünglich mit Android 8 ausgeliefertes Android-One-Smartphone HTC U11 Life bekommt nach wie vor Sicherheitsupdates und jetzt sogar ein Update auf #Android 10. Yeah \o/ pic.twitter.com/TUs2lJuVcM

— Thorsten 'Das Leben, das Univers…' Leemhuis(1/6) (@thleemhuis) March 9, 2020
---
Updated on March 07, 2020: The update has been confirmed to arrive with the build number QP1A.191005.007 and it also tags along December 2019 security patchset for the device. Take a look at the screenshot of the update shared by one of the users: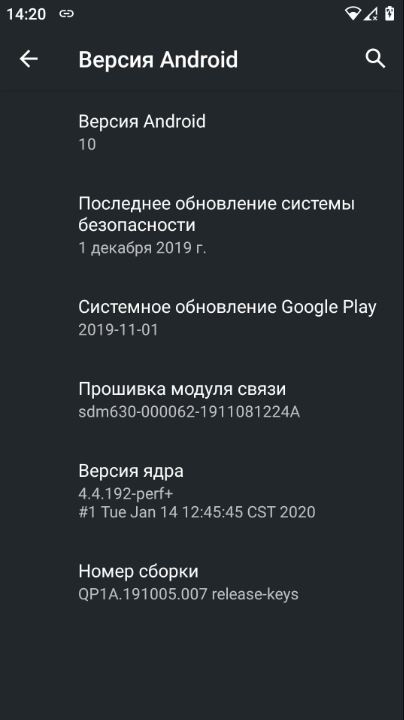 Keep in mind that the update is being pushed via OTA in batches and will probably take time in hitting all the units. However, users can head over to Settings>About>Software updates to check for the update manually.
HTC U11 Life Device Overview
The HTC U11 Life was launched back in December 2017, and it comes with Android 8.0 Oreo out of the box and has been recently updated to Android 10. It sports a 5.2-inch display, is powered by Snapdragon 630 processor with 3/4GB of RAM, and offers up to 64 GB of onboard storage. The HTC U11 Life comes with a mediocre 2600 mAh battery and has a rear-mounted fingerprint scanner. In the camera department, the HTC U11 Life houses a single 16 MP rear and a 16 MP front camera as well.