HTC U11 is an amazing device that has a very large number of users in both Europe and the US. If you are one among them, probably you would be glad to know that the Oreo update has started hitting the unlocked HTC U11. Users in all major European regions are getting the same under the build number 2.31.400.6. Of course, it is one of the major updates for the users of this device. It must be kept in mind that the Oreo for HTC U11 will make it best in every aspect.
This update is having a size of approximately 1GB. Thus, you should have a stable internet connection to proceed with the same. It is quite true that the Android Oreo 2.31.400.6 update will add a whole new set of features in the device. At the same, users can also eliminate a lot of bugs that are there on the device. There is probably nothing wrong to say with these features, users will be able to perform a lot of new tasks easily and reliably. The biggest factor is battery life can be enhanced up to a great extent. Also, users can make sure of battery security.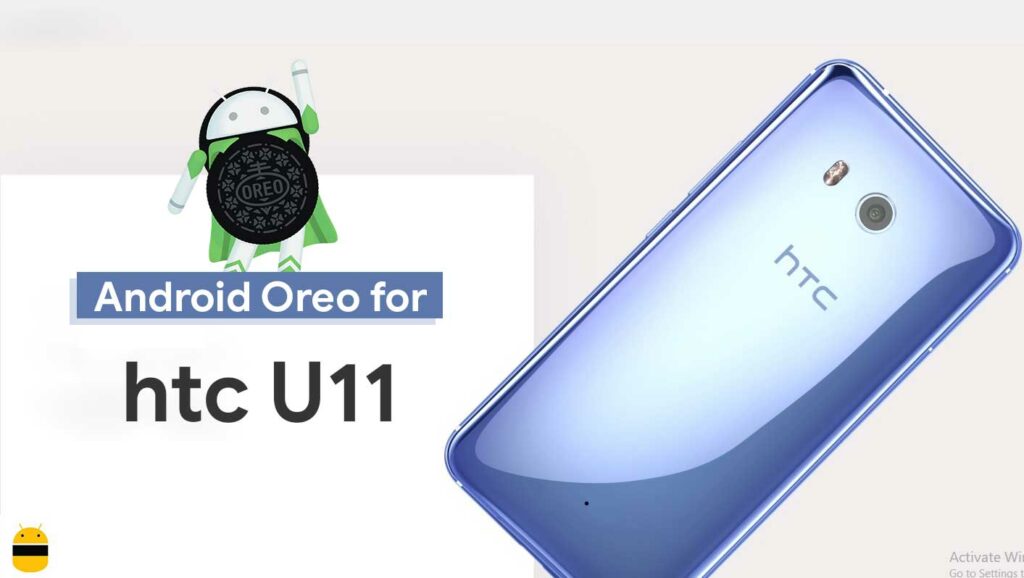 HTC U11 Oreo update build 2.31.400.6 is released in Europe and US
Although the HTC U11 is the best device in every aspect and a have a lot of features that are good enough to be adopted. This update will enhance the device security up to a great extent and will also add more in the overall number of features in the device. It must be noted that you may experience some common issues too in the initial stage after installing the Android Oreo 2.31.400.6 update.
There are two methods to update Android Oreo on HTC U11. The first method you can either wait for the official OTA or else you can manually check if you have the OTA update. Second, you can simply flash the firmware file given below by using ADB Fastboot method.
How to Update HTC U11 to Android Oreo via OTA:
In this method, you will receive the OTA update straight on your phone. You can also check for the OTA manually by simply following the below steps.
First of all, you need to make it sure that your device is 70% charged to get the Oreo for HTC U11 simply. As already mentioned, the size of this update is around 1GB and it may consume some extra time depending on your internet connection. Next thing is your HTC U11 is not rooted in stock recovery installed on it.
It must be noted that this Android Oreo 2.31.400.6 update for HTC U11 is currently available as via OTA only. Thus if you haven't got the notification yet, you can check the same manually. The instructions for the same are as follows.
Open device Settings
Scroll down to find About Device
You will find an option System updates. Tap on it to check whether the update is available on your device or not.
How to Update 2.31.400.6 Update via ADB Sideload method:
Here we have given the full download link to download the 2.31.400.6 Oreo firmware for HTC U11. Download and install the firmware by following the below-given tutorial.
Requirments:
Click the button below for the full guide on how to install Android Oreo on HTC U11
HOW TO SIDELOAD ROMS AND MODS USING ADB SIDELOAD