After Europe and Taiwan, HTC started rolling Android Pie for HTC U12 Plus in US. The update arrives with build number 2.51.617.1.
If we look at its performance in the commercial smartphone industry, things have been going south for HTC for a long time now. However, the OEM still cares about its existing devices. It had plans for dropping system upgrade for a few of its flagships. Speaking of which the OEM is now rolling out the Android Pie Update for HTC U12+ in Taiwan. The latest system software update for HTC U12+ is rolling with the build number 2.45.709.1.
HTC is based out in Taiwan, so, all major minor updates drop in the region first. Gradually all the regions around the globe will receive the system upgrade.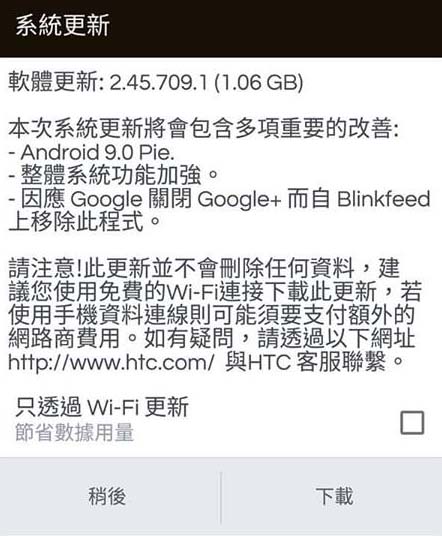 The HTC U12+ gets Android Pie update along with various system enhancements. Also, the new system step-up removes Google+ from Blinkfeed. The internet giant has already ditched Google+ a few months ago, so this justifies the update.
The Pie update for HTC U12+ weighs a little over 1 GB. It's available over-the-air. In case the automatic update is delayed, you can manually search it. Go to Settings > System updates. Check for available updates. If an update with the above-mentioned build number shows up, tap Download.
As it is a system upgrade with a file size over 1 GB, it's wise to use Wi-Fi to download the update. Also, charge the battery of your device to avoid power related interruptions during the update installation.
Earlier HTC U11 also received an upgrade but it was withdrawn due to bug issues. Anyways, if you own an HTC U12+ and see the prompt for the 9.0 Pie update, do not miss it.