Talking about Huawei Mate X getting Android 11, it isn't that difficult to understand whether the phone will get the major upgrade or not. Google is expected to release stock Android 11 officially in Q3 2020 and Huawei is expected to do the same soon. Once the custom UI launches, it will start arriving on eligible devices. Check more about Huawei Mate X and Android 11 in this extract.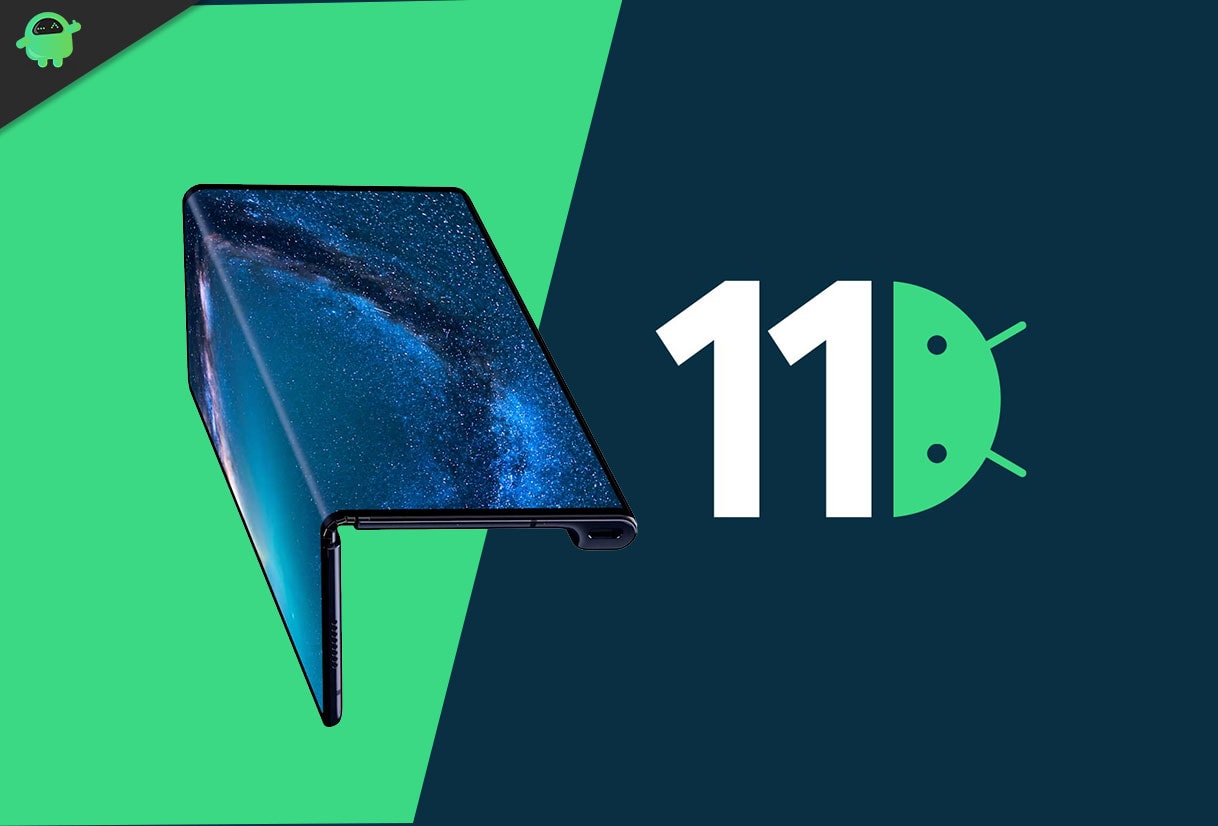 Will Huawei Mate X receive an Android 11 update?
Huawei Mate X arrived with Android 9.0 Pie and given its flagship status, no doubt Huawei will at least provide it with two years of major Android OS upgrades. This means it will get Android 11-based EMUI 11 although this will mark the end of the device getting any further updates.
When will Huawei Mate X receive the Android 11 update?
Updated on November 24, 2020: Huawei has finally started rolling the EMUI 11 beta based on Android 11 for the Huawei Mate X to those users who have registered for the internal beta program. For more info, check the Chinese Huawei site.
Just like any other Huawei device, you can search here, the roadmap for Android 11 on Huawei Mate X is unavailable as well. This means we cannot confirm the date or week or even month when the update could arrive since Huawei isn't vocal about it yet. However, it is certainly not getting the update this year as there are enough phones waiting in the queue to get their update this year.
EMUI 11 Status
Every year, Huawei rolls out its custom UI based on the stock Android such as Android 10-based EMUI 10 that arrived last year. In 2020, it's EMUI 11 and it is reportedly under development with no official or even tentative dates associated with its release available today. EMUI 11 will have a custom-made skin on top of Android 11 and Huawei will roll it out to all the eligible devices in a phased manner. According to a source, EMUI 11 could officially arrive in September although this isn't confirmed intel.
Huawei Mate X Specifications
The Huawei Mate X is the first foldable device from Huawei that was announced in February and went for sale in November. The foldable phone doesn't fail to impress the masses thanks to its foldable 8.0" OLED panel boasting 2200×2480 pixels resolution with 414 PPI density when unfolded. Fold the display and you'll get a 7.0" AMOLED panel boasting 1148×2480 pixels resolution. Further, there's a powerful Kirin 980 7nm chipset under the hood coupled with 8GB RAM and 512GB of storage. The foldable phone has a quad-camera setup boasting 40+8+16+3D ToF sensors and a giant 5,500 mAh battery that sits under its foldable chassis.