Huawei announced Huawei Matebook E 2019 laptop with good specifications on April 2019. Most of the Huawei laptops are look like Apple Macbook. This one is also quite the same. Now, you can download Huawei Matebook E 2019 stock wallpapers as well in high-resolution quality.
There are a total of 11 stock wallpapers available to download in a resolution of 2160×1440 pixels. All the images are in PNG format and compressed in a zip file. The cool looking abstract, minimal wallpapers can be set as a desktop or laptop background easily. Download the zip file from the link given below.
Before heading over to the download section, let's take a look at the device specifications first.
Huawei Matebook E 2019 Specifications: Overview
The Huawei Matebook E 2019 comes with a 12-inch IPS LCD QHD display with a resolution of 2160×1440 pixels. The laptop is connected PC powers with Qualcomm Snapdragon 850 + 4GB/8GB of LPDDR4x RAM. This is a 2-in-1 convertible laptop running on Windows 10 Home edition. The laptop also comes with the 128GB/256GB of internal storage. It has a 5MP front camera for video calling.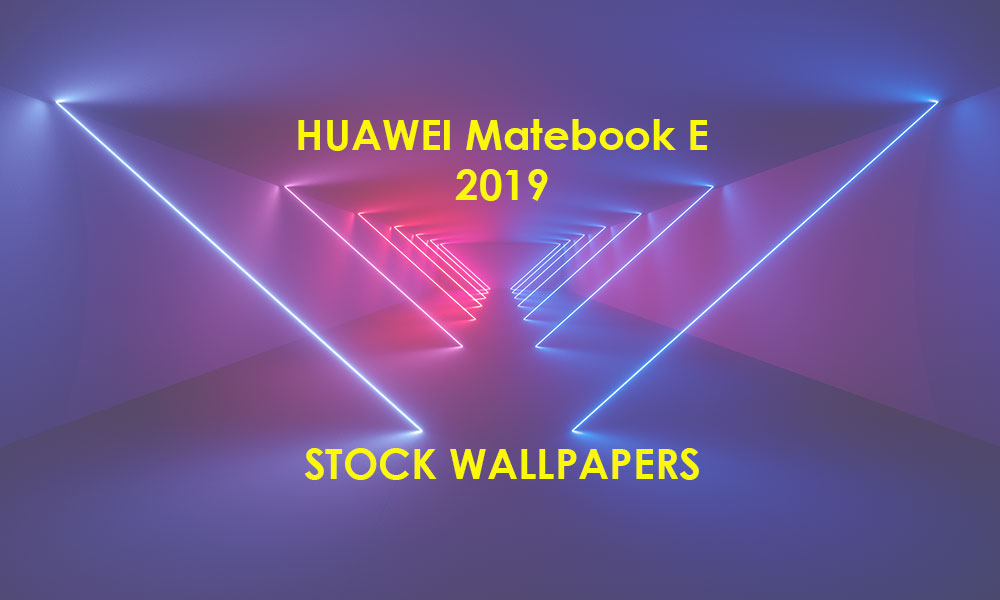 It's having the always-on LTE connectivity mode with Snapdragon 850 CPU. That's an always-connected mode with a built-in eSIM and a side-mounted fingerprint scanner. The Huawei Matebook E 2019 packs a battery capacity of 36.3 WHR. The MateBook E 2019 has a detachable keyboard but doesn't have any backlit. It also features the Huawei's M-Pen compatibility with 2,048 pressure level sensitivity.
Read More: Download Asus Zenfone 6 Stock Wallpapers
Huawei Matebook E 2019 Stock Wallpapers
All the 11 official preloaded stock wallpapers are in 2160×1440 pixels resolution quality. Just download and extract the wallpaper folder on your smartphone or desktop/laptop easily. These images will fit perfectly on any device like a smartphone, desktop, laptop, tablet, etc. Download from the link below.
Download Huawei Matebook E 2019 Stock Wallpapers
Meanwhile, after extracting the images, search for the wallpapers and set on the home screen or lock screen easily without adjusting the size or ratio.