Lately, Chinese OEMs are teaming up with luxury car companies to produce ultra flagship special edition smartphones. We know Huawei and Oppo's nexus with Porsche and Lamborghini respectively. The result is the Huawei Porsche Design smartphone and the Oppo Find X Lamborghini edition. However, they are now being joined by Huawei's subsidiary Honor who is teaming up with Rolls Royce to bring a special premium edition of Honor 10. This phone will be the Honor 10 Rolls Royce Edition. Currently, some images of this premium device are making rounds of the interweb.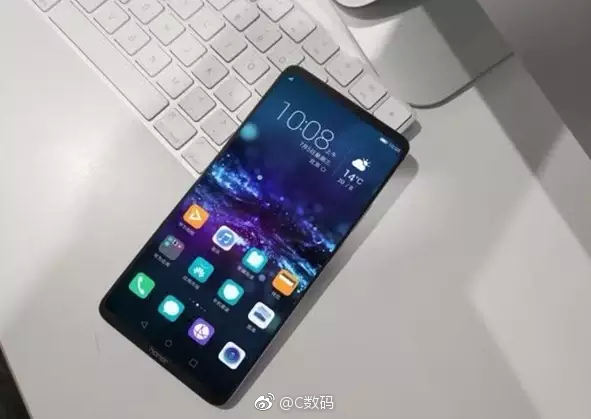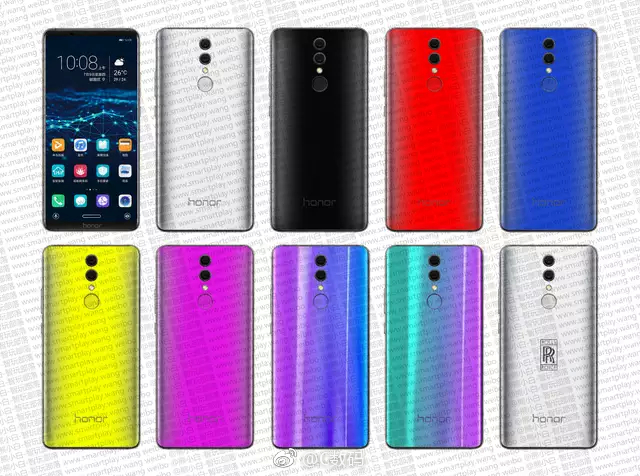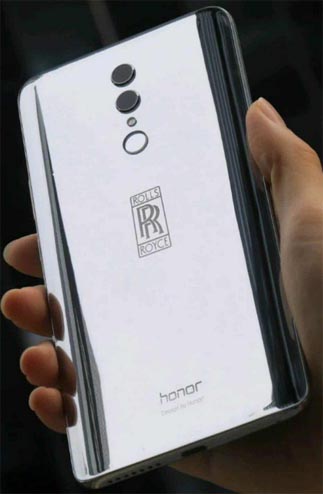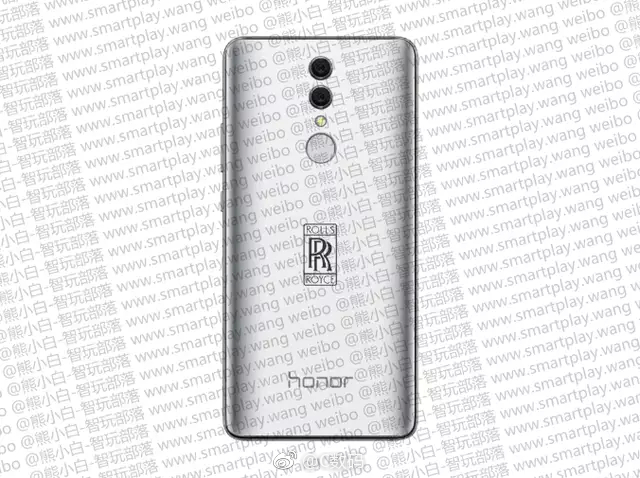 Usually, these special edition phones carry the logo of the luxury car maker and its cost can burn a huge hole in the pocket. However, these are special editions and selective buyers collect these expensive goodies. The premium version is not different from its base variant in terms of specs.
The Rolls-Royce variant of Honor 10 will flaunt a 6.9-inch screen with a QHD+ resolution. It will run on a powerful Kirin 970 chipset along with a 6 GB of RAM. The device may pack 128GB of non-expandable storage. A 6,000mAh big battery may power-up this premium machine.  The Honor Note 10 Rolls Royce Edition will have mirror Silver finish with the Rolls Royce Logo on the backside. Up above the logo, the dual cameras and the fingerprint scanner will house themselves. Again, the OEM's logo takes its place at the bottom of the phone.
If you think the iPhone X is the most costly device at $999, then you are wrong. This upcoming Honor 10 Rolls Royce Edition may cost ¥9998 which roughly converts to $1495. For our Indian readers, this amount converts to Rs 1.2 Lacs. Yeah, like we said, it will burn a hole in the pocket. Speaking of which, these devices are not for everyone or mean to be a daily driver. These are more like collectibles. Probably a few of these will enter the market and it will have selective customers.
So, anyways, let us keep an eye out for the Honor 10 and the Honor 10 Rolls Royce Edition.