Google true to its words is making the Google One App publicly available. This App will solve the cloud storage crisis with more storage space. Backing it up, there will be 24 X 7 support. In today's date with advancement in camera technologies, we capture super high definition photos. This means it will cover more storage space. That is where Google One App will come to the rescue. You can now install Google One App directly from the Play store.
As it happens with all Google's projects the Google One App weighs barely 3.7 MB. It supports devices with Android 4.2 KitKat and above. The catch with Google One is, it is a paid venture. Google One will only be available on a limited basis. If you have a paid Drive storage plan, you'll be getting automatic upgradation to Google One in the coming days.
There will be interesting benefits for the member such as Google Play credit and special hotel pricing. If you share the plan with your family members then everyone gets more storage and access to various other benefits.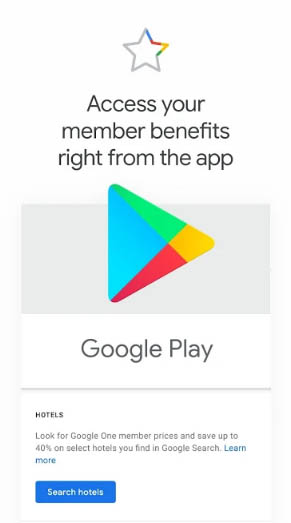 You can get detailed info on all of your storage across, Drive, Photos, and Gmail at one place.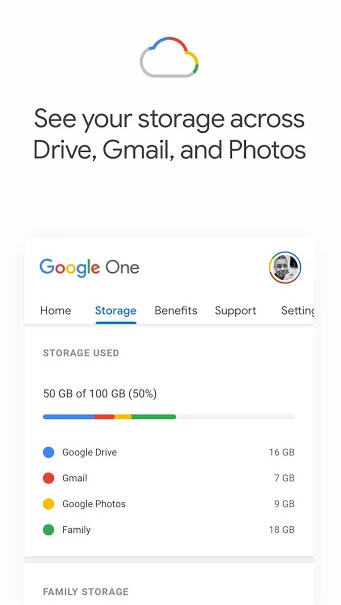 If you have any issues with the service, with one tap you can take help of Google's expert.
Below you can find the link to download Google One App from Play store.
Download and Install Google One App
Here is the link to the official server from where you can grab and install Google One App.
Download Latest Google One App [APK v1.0.197473691]
How To Install Google One App
You will install it the same way you install any other APK. As this APK is from the official source, it is verified as safe. Just provide access to whatever other Apps it asks for. It will barely take two minutes to install Google One App on your device.
There is a constant rise in data and number of users. Google One will be instrumental in shaping up the cloud storage system organizing the data and making the user's life much easier. So, try it out and share your views on it.