We know Google is experimenting with the dark mode for various of its Apps. First, it was the Messages App which received its dark avatar. That was later followed by YouTube as well. We have also seen some glimpse of the dark mode for the Phone App. However, the Phone is yet to get a stable public version update that brings the Dark Mode. So, in the meanwhile, XDA developer martin.077 has developed a modified version of the phone App which runs with the new dark mode. In this post, we bring you the Google phone v25 with Dark Mode.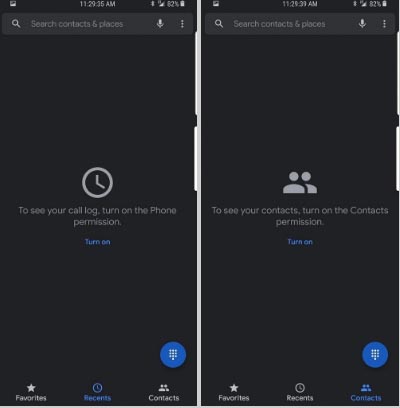 We have added the download link below and also mentioned its working and non- working features.
Google Phone v25 with Dark Mode: Working Features
Here are some useful features this patched App brings about.
Supports all devices running Android 6.0 and higher.
Users can enable the Dark theme
The floating button is now on
Nearby places works
Non-working features
As the App is a mod and is in its beta version, it has some bugs.
Spam Caller ID is not working
You can install the APK on any device, by signing it with developer's key (not original google key).
Some HTC, Moto, and Xiaomi devices are not supporting the App.
It won't install on top of the Google Phone app on Nexus, Pixel or Android One devices.
Download Google Phone v25 with Dark Mode
Here is the unofficial APK download link for the all-new Google Phone v25 mod that enables the dark mode.
Download Google Phone v25 APK [with Dark Mode]
How To Install Google Phone v25
You can install it as any other regular APK you install. However, you have to stick to some of the guidelines as well.
You've to remove previous versions of Google Phone on your device
Give permissions to the app in Settings, to modify System Settings.
You must set the new Google Phone v25 mod as default caller app on your device.
So, if you want to experience the hyped dark mode on your Google Phone App, then install the modded APK and try it now.