The Google Pixel 2 and Pixel 2 XL is undoubtedly two of the best smartphone available on the market currently. The two flagships from Google has got good reviews from around the globe in the year of 2017. Google has added some good features to both the devices. These devices were loved by many users in terms of performance, unique features, design, and greatly the camera.  The Pixel 2 series of devices are totally great in terms of the configuration and features it offers. But the one thing many users want is a powerful audio mode and unfortunately, it is missing in the Pixel 2 and Pixel 2 XL. But you can install a third-party audio mode like VIPER4Android to improve the audio performance of the device. In this guide, you will learn to install VIPER4Android on Pixel 2 and Pixel 2 XL.
The VIPER4Android is one the best third-party audio mode available for Android devices today. Came out first in the year of  2013, this audio mode has gained a lot of popularity among Android users. Through the years the mode has got a lot of improvements making it the best available third-party audio mode. VIPER4Android is compatible with a number of devices and can provide you a better on-device audio performance.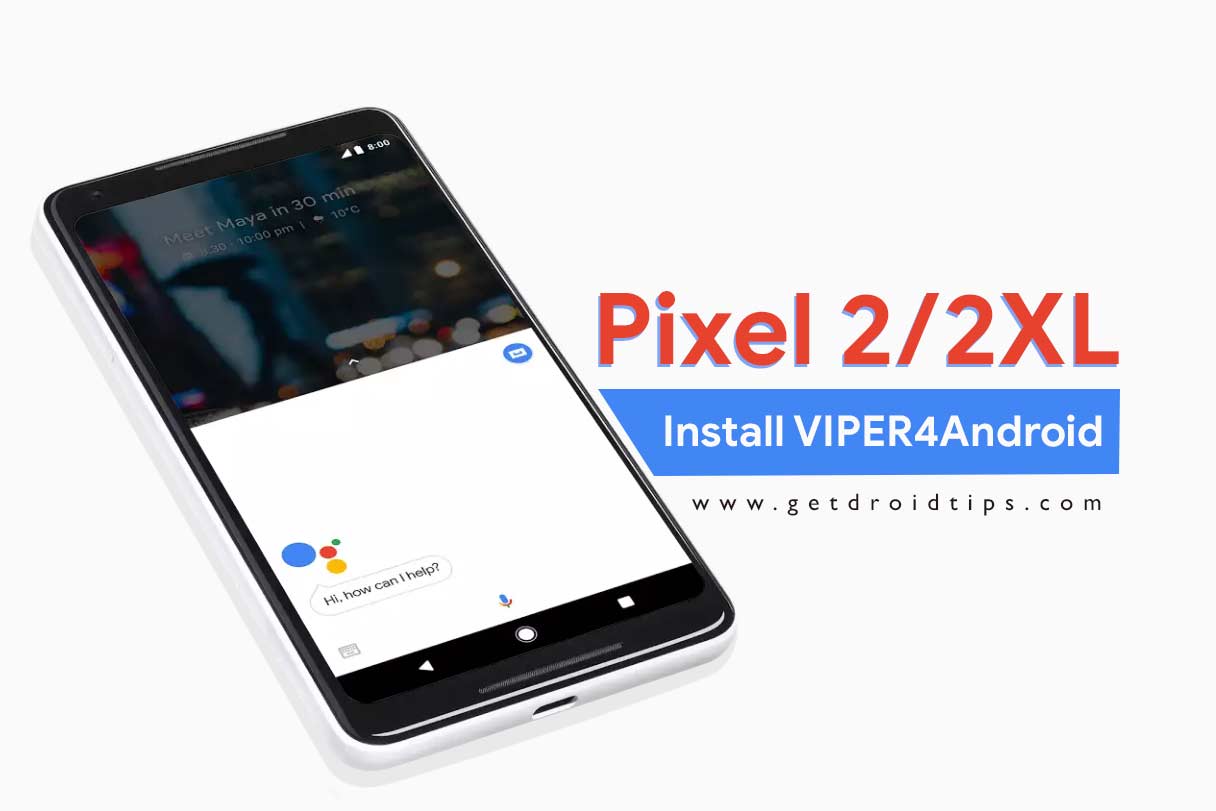 Features of VIPER4Android
The VIPER4Android offers some cool features, which include:
You can change the audio output as you need
Added FET audio compressor
Viper-DDC added for balanced audio output
Can fastly switch between different preset modes with FIREqualizer
Differential sound support
Downloads
Steps to install VIPER4Android on Pixel 2 and Pixel 2 XL
Before beginning, you are advised to take a complete backup of your data. You can only do the steps if you have root access already. If you haven't rooted your device yet read this guide on How to root Google Pixel 2 and Pixel 2 XL with Magisk.
Save the downloaded module on to your device storage
Open Magisk manager
Tap on the menu icon which will be on the top left corner
Tap on modules
Tap on the '+' icon, which will be on the bottom of the screen
Select the downloaded module file
When prompted select the version by using volume keys
Use volume keys to select from material or original option
When installation is completed tap on reboot
I hope this guide was useful in understanding how to install VIPER4Android on Pixel 2 and Pixel 2 XL. If any queries or feedback, please leave a comment below.
More Related Post
Find More Pixel 2/2XL Tips and Tricks from the link given below. Take full advantage of your phone to make it has your electronic robot.
[su_button url="https://www.getdroidtips.com/tag/pixel-2-tips/" target="blank" background="#31528e" color="#ffffff" size="6" center="yes" icon="icon: cloud-download" text_shadow="0px 0px 0px #fa6512"]Check Out Pixel 2 Tips[/su_button]