Finally, after months of leaks, reveals and assumptions, Apple speaks up on its hyped 2018's iPhone X. Apple is rolling out invites for iPhone 2018 September launch event. Yes, things are now getting official as Apple itself confirms release dates of its popular smartphones. History has it that the Cupertino tech giant holds keynote for its flagship smartphones in September every year. Now sticking to the routine the OEM is inviting for a special event on 12th of September, 2018 at 10: 00 AM. This event will take place at the Steve Jobs Theater.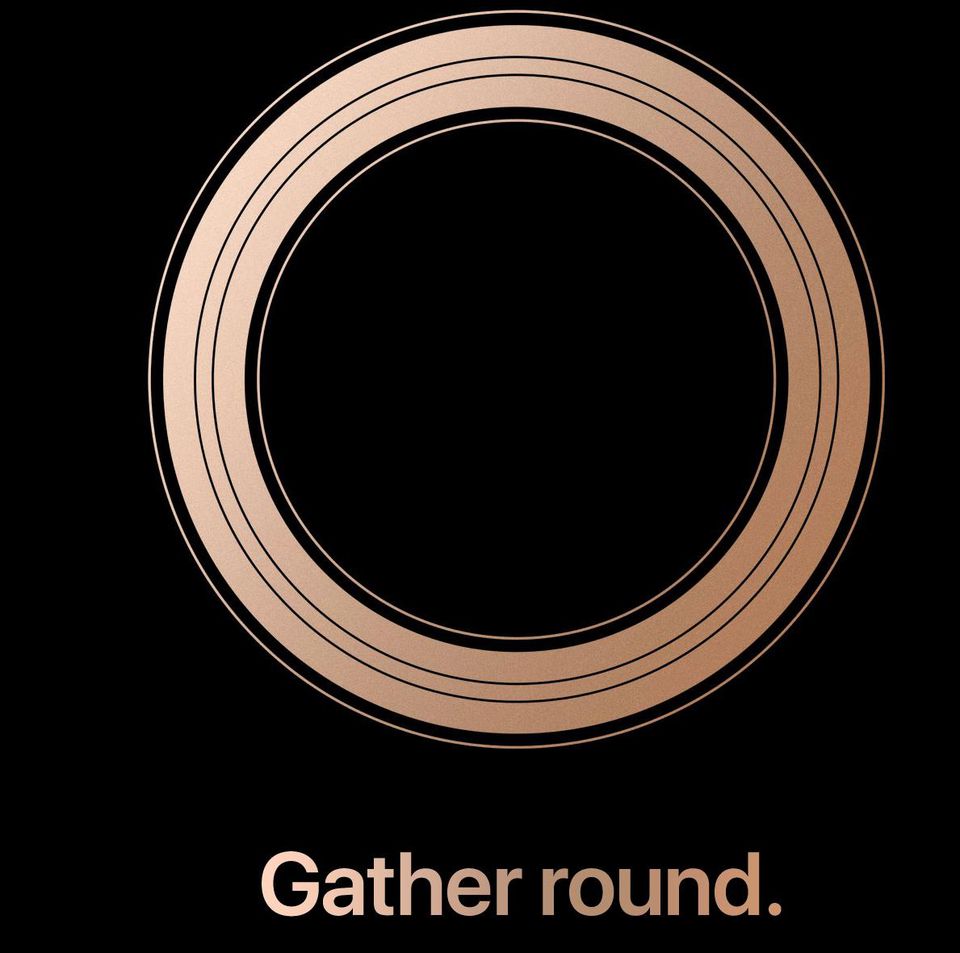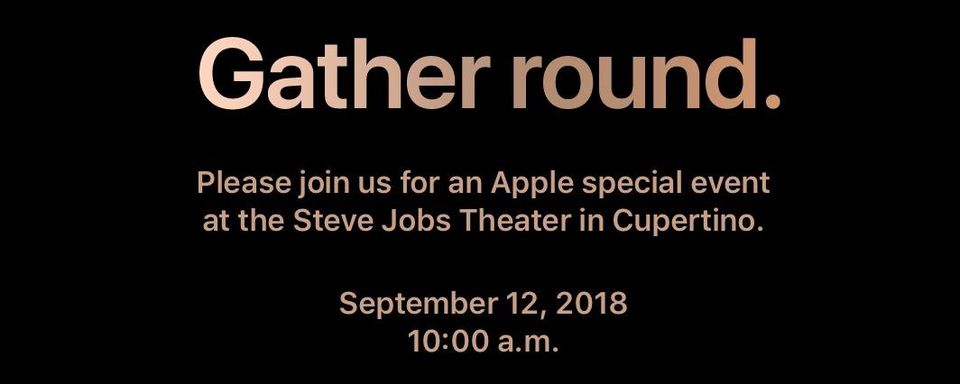 Now, this is not all. Apart from the iPhone 2018 September Launch Event, the whole world's center of attraction is the photo of two iPhone X devices with gold color on them. There is an iPhone with bigger dimensions on which a smaller dimension iPhone is stacked. Needless to say, the photos of 2018 iPhone X duo reveals officially as well. Both of these devices may get the naming as iPhone Xs. Also, you can observe the invitation poster follows a golden hue. Also, you can observe three concentric circles which may denote three devices or three iPhones to be precise.
Earlier we have been speculating that the 5.8-inch 2nd generation device will be the iPhone Xs and the larger 6.5-inch model may be the iPhone X Plus/Xs Plus/iPhone 11. However, the naming is still under suspicion.  Here, have a look at the image of iPhone Xs 5.8 and 6.5 inch which sources back to 9to5Mac.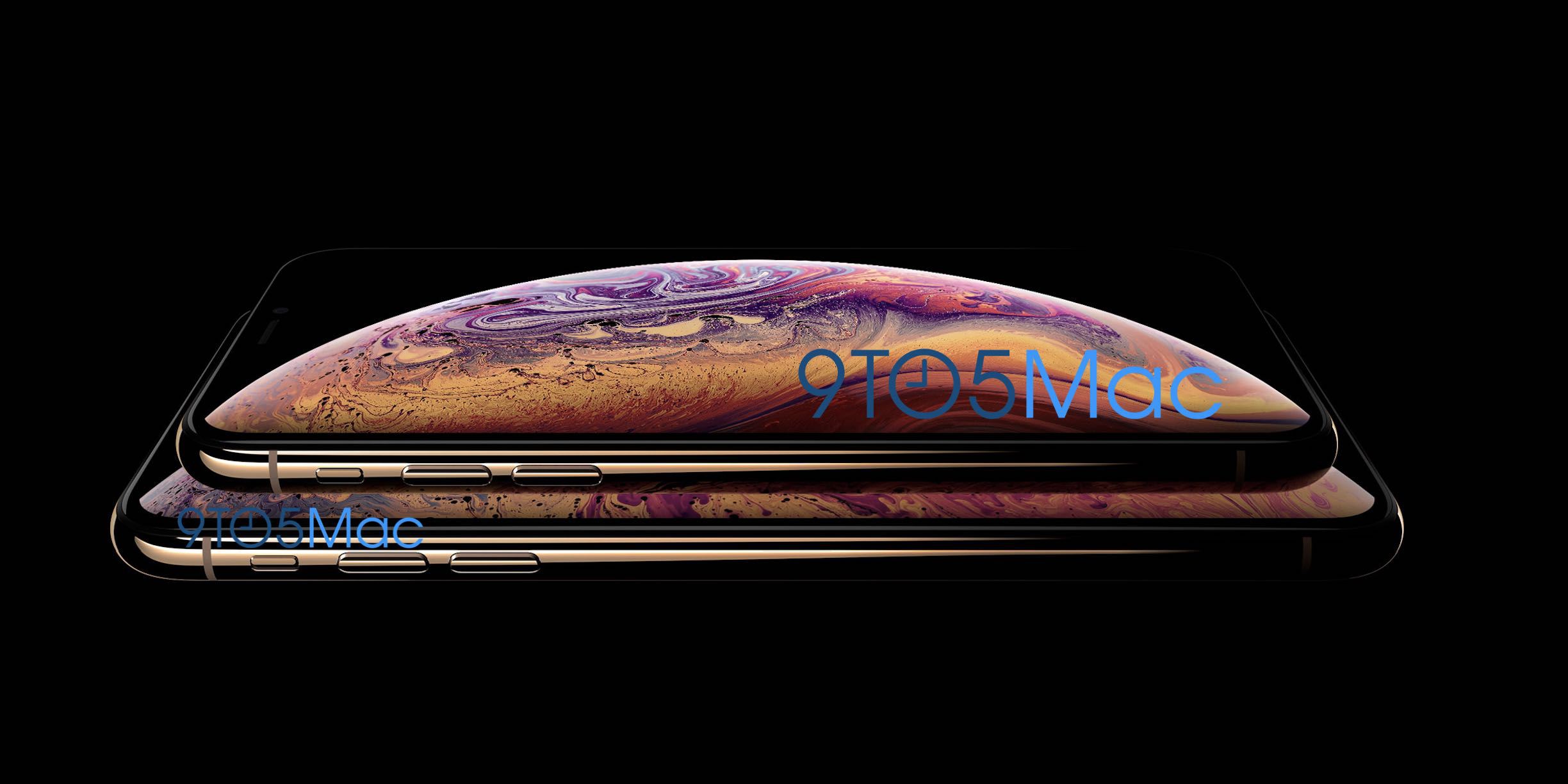 above image source- 9to5Mac
Apart from the above mentioned two devices, there may be one more device, a budget iPhone. It may go by the name of iPhone 9. This budget entry will be cheaper as it will pack an LCD screen, single rear camera and will ditch the 3-D touch. We may see it release a bit late due to some technical issues. The 5.8 and 6.5-inch variants of iphone X will come with OLED display and dual rear camera.
All of the iPhone trios may sport the new A12 chipset from Apple. The budget iPhone may pack a RAM of 3GB whereas its big brothers may sport 4 GB each. All the three phones will run iOS 12. This time Apple may also include a fast charger within the retail box of all its new devices.
A month ago, the Geekbench score for a mysterious iPhone marked its presence. The device in the scoresheet went by the name iPhone 11. The bigger 6.5-inch variant will probably go by the moniker iphone 11. Discussion about iPhones always goes incomplete if we don't talk about its pricing. Speaking of which, the 5.8 inch iPhone Xs may start around $899. The 6.5-inch big iPhone Xs/XsPlus/iPhone 11 may bear a price tag more than $1000. The budget iPhone AKA iPhone 9 may cost $799-$899.
As the iPhone 2018 September Launch Event confirms, we can expect more official news and reveals regarding the devices to follow prior their release. So, are you excited for the 2018 iPhones..?Which one will you get..? Stay tuned with us to get all the updates on Apple iphone 9 and iPhone X 2018 version.