Well, we are sure that you might be surprised why does an Android Website is discussing the iPhone related information. Before we start discussing anything about the headline of this post, we would like to tell you that we don't change our priorities. We still respect Android. However, we are only introducing you with a wallpaper that can add more elegance to your device. It doesn't matter whether it's from iPhone or any other provider. Here we will share the download link to download and apply iPhone X and iPhone 8 Stock Wallpapers.
It is quite true that a huge Android community has a craze of using iPhone Wallpapers on their Android Devices. Thus we thought it's wise to help them in this matter.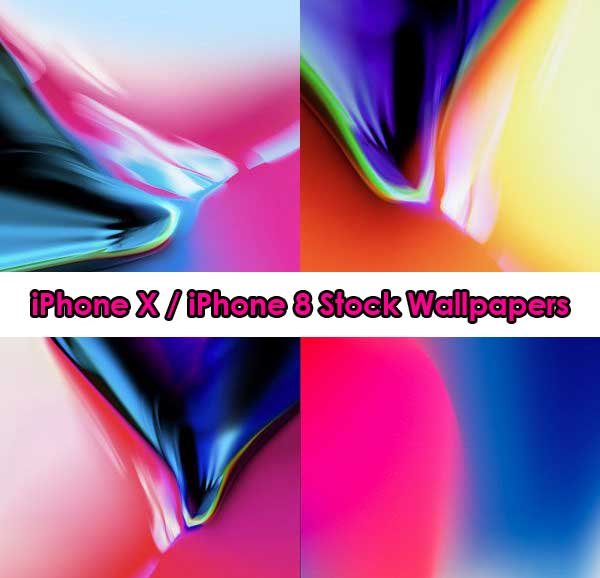 Apple just launched the three new phones and they are iPhone X,  iPhone 8 and iPhone 8 Plus. However, as expected, iPhone X got all the attention of people and more than 90% percent of those who were waiting for the launch of apple new phones shown all their interest in iPhone X. Let's not discuss anything more about it. Apple's fans can decide what exactly they need. Meanwhile, you can simply use iPhone X and iPhone 8 stock wallpapers on your Android base widget. To get them, click on the following links.
Download iPhone X and iPhone 8 Stock Wallpapers
Download iPhone 8 Stock Wallpaper Zip
Download iPhone X Stock Wallpaper Zip
This would be a Zip file and after downloading you need to unzip it. The Zip files cannot be open into Android devices until you download a Zip extractor app from the Play Store. So simply get it and enjoy the wallpaper you like the most.
In case you didn't found them suitable for you, here is a link for some cool Android Wallpapers.