From the last two months, Google has been pushing the security updates quite late for its own Pixel devices. Usually, Google leads the software rollout scene in the world of Android smartphones. In the previous months, Samsung has been taking the forward spot in rolling the security patch early for its devices. However, this new year, Google is going to release the January 2020 security patch right in the first week. This update is of course for its own Pixel smartphones. The confirmation regarding the release date of the security patch comes from the Canadian tele-carrier Rogers.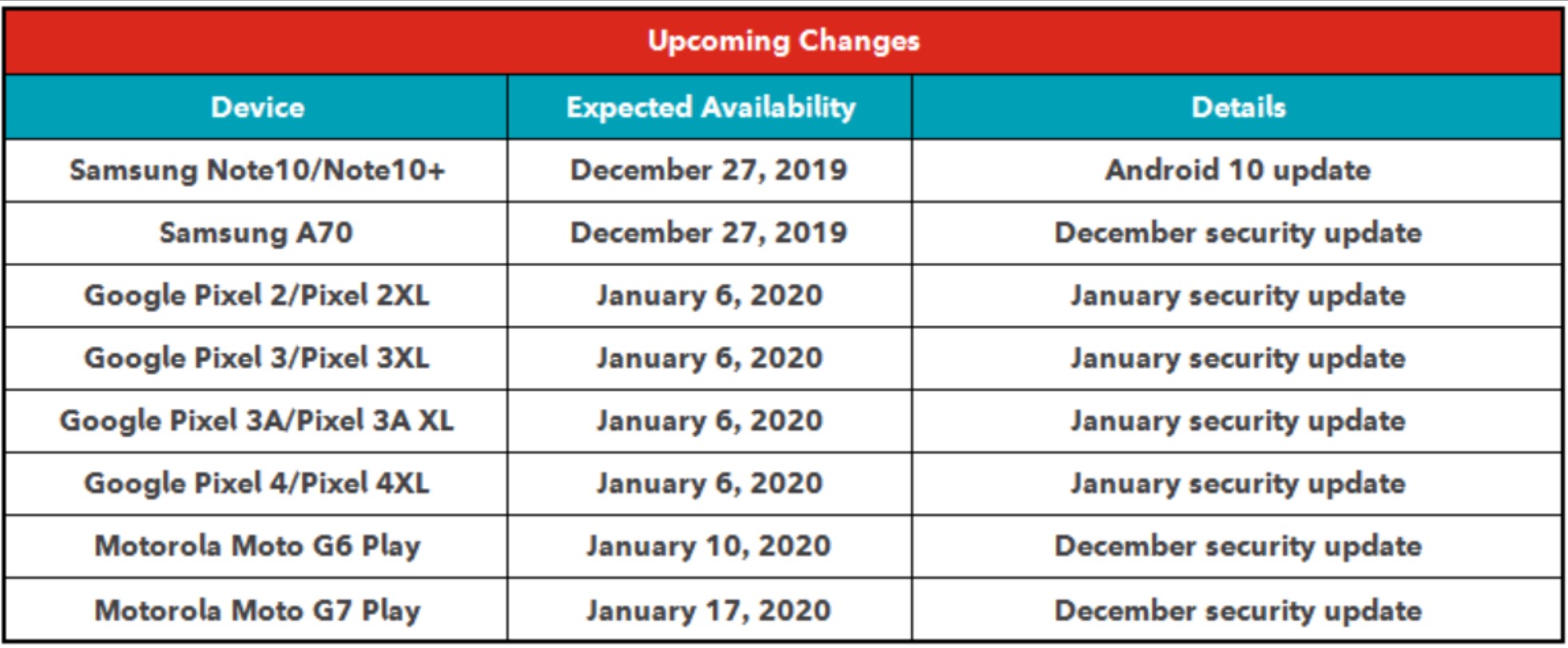 To be more precise, the January 2020 security patch will start moving on the 6th of this month. The over-the-air rollout will cover all the Pixel devices. You can see this security update dispatch roadmap for the month of January.
However, this OS upgrade schedule is subject to change. If Google spots some anomaly in the patch or the devices, it may delay in pushing the update. All the devices from the second generation Pixel till the fourth generation will receive the January 2020 security patch. Previously, the Pixel 4 series received the software updates a little later as compared to their older siblings. This time the update should knock into all of the Pixel phones at the same time.
Taking a look at the schedule, the Motorola Play series will also receive software upgrades. However, the devices will receive the late December 2019 patch. Anyways, if you have a Pixel device with you, then watch out for January 6th. Download the first security patch of 2020 as and when it rolls into your device.