Huawei Began their Android 8.0 Oreo Beta App for Mate 9. Interested Mate 9 owners are now able to participate in the Beta app and check out the most new Android 8.0 and its amazing capabilities. If you would like to experience, collaborate, and also help identify bugs of Huawei's brand new EMUI 6.0 (Android 8.0Oreo), this is guide to register for Huawei Mate 9 Android 8.0 Beta app and join Android 8.0 Oreo Beta Update on Huawei Mate 9.
The Android Oreo build for your Huawei Mate 9 is available for either the single and dual-SIM variants in Europe, which can be identified with the model amounts MHA-L20C432 and MHA-L29C432, respectively. The leaked firmware is available in FunkyHuawei.club which is predicated on Android 8.0 Oreo and EMUI 6 despite the incorrect information displayed within the phone's settings menu.
In order to register for the Android Oreo Beta application, you will have to download the HwFut app APK file (download ink under) and install it in your Huawei Mate 9. Additionally, you want HW ID (Huawei ID) to join to the beta application. If you don't have any HW ID, then you are able to employ a fresh account from the email or mobile phone number.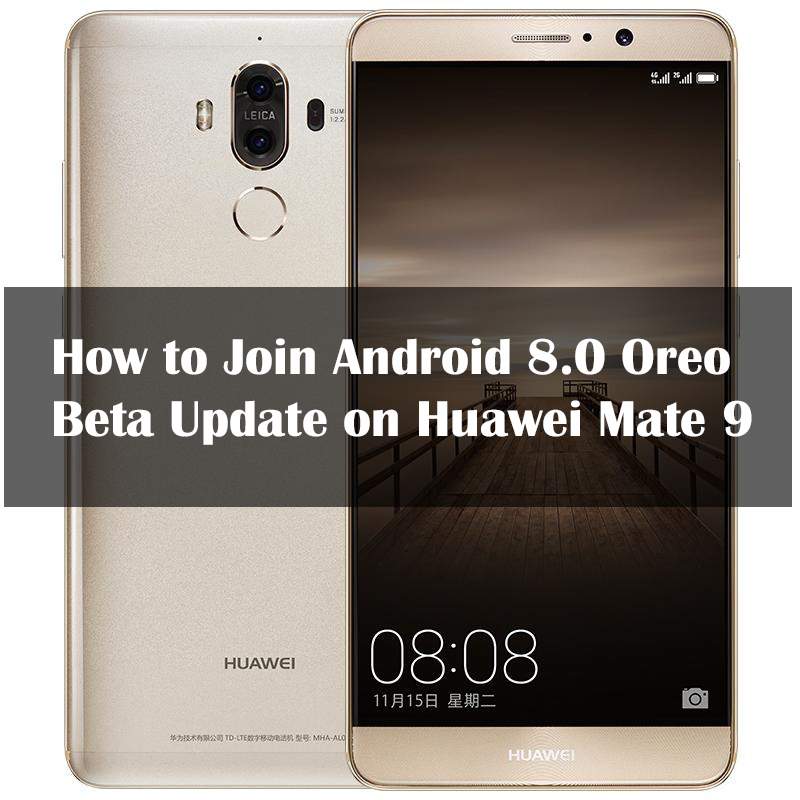 GuideTo register Huawei Mate 9 Android 8.0 Oreo Beta app
Download HwFut app and install it on your device then open the program and take terms & condition.
Then login with your HW ID (tap register and make a new ID if you do not possess an HWID).
After login, choose Personal > Join Project > Available Project. You will receive OTA update notification after it is prepared.
Download Official Pre-release Android 8.0 Oreo Firmware for Huawei Mate 9
Android 8.0 Oreo is not available via OTA or Huawei finder app for now. But you can install Android Oreo on Mate 9 by either joining the beta program or contacting the FunckyHuawei team.
Download Mate 9 Pre-release Android Oreo Firmware