This time Dragon Ball Z: Kakarot internal sources revealed that there is some kind of mode coming that will involve a card battle. But for now, it is absent from the game. Talking about the current game, it is a semi-open world game that is also an action-role playing type. Bandai Namco Entertainment developed the game and released it all over the world. Moreover, the game is available for most of the platforms, including Xbox One, Play Station 4, and Microsoft Windows.
Dragon Ball Z: Kakarot is one of the most enjoyable games that is based on the anime series of Dragon Ball Z. The fans are now expecting a new mode along with the first DLC expansion. Although this seems to be missing from the game now, we see. The first DLC introduced Beerus and Whis that takes Goku and Vegeta to the godly duo home planet. Moreover, this allows players to level up faster. Now the users are confused about this, and so we decided to bring up a guide to clear out all the confusion in their minds. If you are one of them, then look no further because you have landed on the right place. So let's get started.
Where Is Dragon Ball Z Kakarot's Cards Battle Game Mode?
For the fans now, Dragon Ball Z: Kakarot Jump Magazine Scans were shared by Dragon Ball hype that showed us the new card game mode. We were quite excited to get our hands on this model. The mode will be called "Cards Battle." We don't know much about this mode until the time we say the frame in of the pictures. However, when we heard about this, the fans assumed it to be a new mode in the latest release of the DLC.
However, Dragon Ball Z: Kakarot has two chances of adding this mode to the game. As we said last Monday, the major update 1.10 was released, and oddly on Tuesday, the DLC dropped.
Dragon Ball Z: Kakarot's Card Battle Mode
To put it into one, the mode is not in the game as of now. The add-on section of the main menu shows no reference to any kind of Card Battle. Moreover, Bandai Namco has not even shared a piece of single information regarding this new mode. Also, there are no sub-stories in the game that will link the player to unlock the Card Battle mode in the game. So as of now, there is no such mode in the game.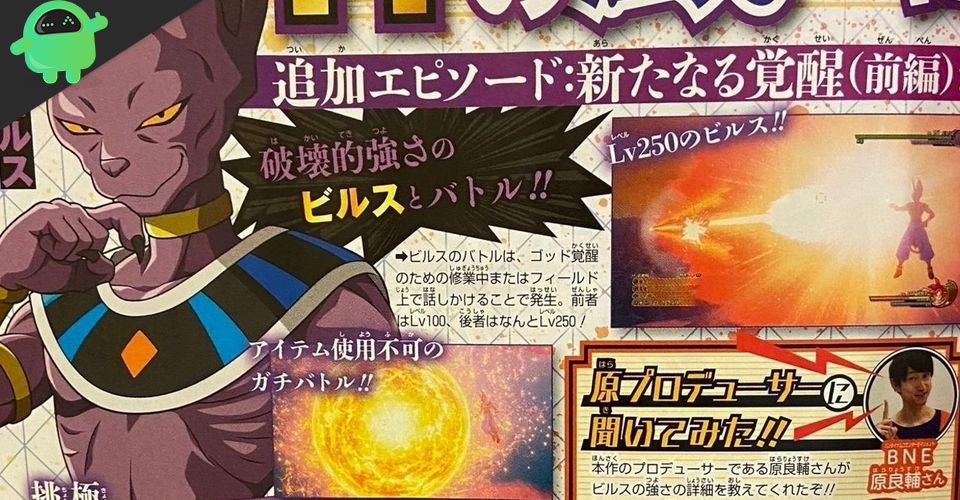 When will Cards Battle Become Available?
It is worth to note that nothing can be speculated before the confirmation from the main developer itself. Apart from the eventual existence of the Cards Battle mode, there are a lot of rumors floating around that there might be an update for the card battle. Moreover, YouTube streamers are saying the same. Some are even spreading false information that the new mode of card battle will be ported out next week. According to us, this is too simple speculation that are being made very first even before any announcement from the Bandai Namco.
However, one potentially good thing that we got to know is, if the game Card Battle mode is coming. It will be free to play version. Simply the fans who have not purchased Dragon Ball Z: Kakarot will have access to play this game. Further, you can also expect this game to be a different one rather than being added in the same edition of DLC. Unfortunately, there is still not much to tell about as of now. The things we discuss are just of speculations and are based on the game magazine. If the game has to come, you will get an update here for sure. Until then, there is no such confirmation.
Wrap-UP
This was a doubt clearance guide targetted towards the players of Dragon Ball Z: Kakarot. They were thinking about a new game mode coming next week. Although there is no such announcement, the users, after reading our guide, will have a sorted out mindset. We hope this guide helped you. If you have any queries or feedback, feel free to comment down below with your Name and E-mail ID. Likewise, check out our iPhone Tips and Tricks, PC tips and tricks, and Android Tips and Tricks for more such tips and tricks. We urge you to participate in the $100 giveaway by subscribing to our YouTube Channel.
Dragon Ball Z: Kakarot Related Articles