The need for a smartwatch is increasing day by day in the modern world. With their ability to connect with your phone, give relevant notifications and track your health data, smartwatches are becoming the most loved accessories for both men and women. However, not many smartwatches come with exceptional design and features. Kospet Optimus 2 is a smartwatch with a transformer watch face and multiple features, making this watch completely futuristic. 
Kospet Optimus 2 is going for a world premiere between June 28th – July 28th 2021, and this is the prime time for you to get this futuristic smartwatch on your wrist. With Helio P22+PAR2822 Dual chip, Kospet Optimus 2 is as powerful as your smartphone. You can play games, run standalone apps and even take pictures with its rotatable camera.
Kospet Optimus 2 Global launch
Kospet Optimus 2 is going for a global launch between June 28th – July 28th 2021, where you can claim amazing goodies and discounts using the coupon code 333OPTIMUS2 for a $176.99 discount. The first 50 lucky customers will also get an additional band free of cost, and if you place your order during the global launch, you can get the additional accessories, including a watch strap or charging base, at half the price. All of these benefits are available on Kospet official website product page.
Kospet Optimus 2 Smartwatch Features
The number one selling point of this smartwatch is its powerful chipset and near perfection replica of smartphone use. With its powerful Helio P22+PAR2822 Dual chip, you can use this watch just like your regular smartphone with all the apps and games. Furthermore, it is equipped with a 13MP Rotatable camera with a flashlight, which will help you take exceptional pictures.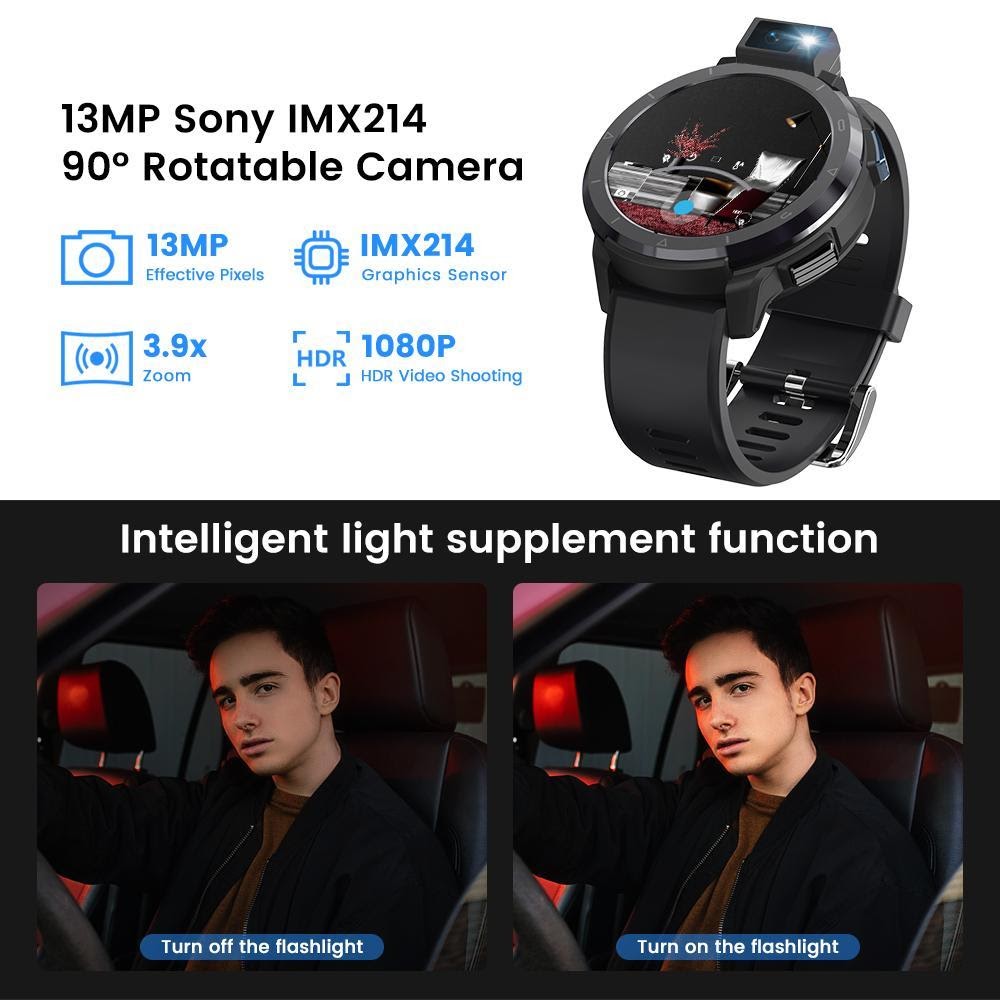 The watch comes with two modes – Android mode and Lite mode. Android mode is for those who want to use the watch to its maximum potential and run several apps or games, including social media apps, video chatting, camera, music etc. With lite mode, you can also make phone calls with kospet and also you  can use the watch as a standalone accessory where you can get notifications regarding your apps or live health and exercise data. Lite Mode is more feature-rich than the average Bluetooth watch or a fitness band.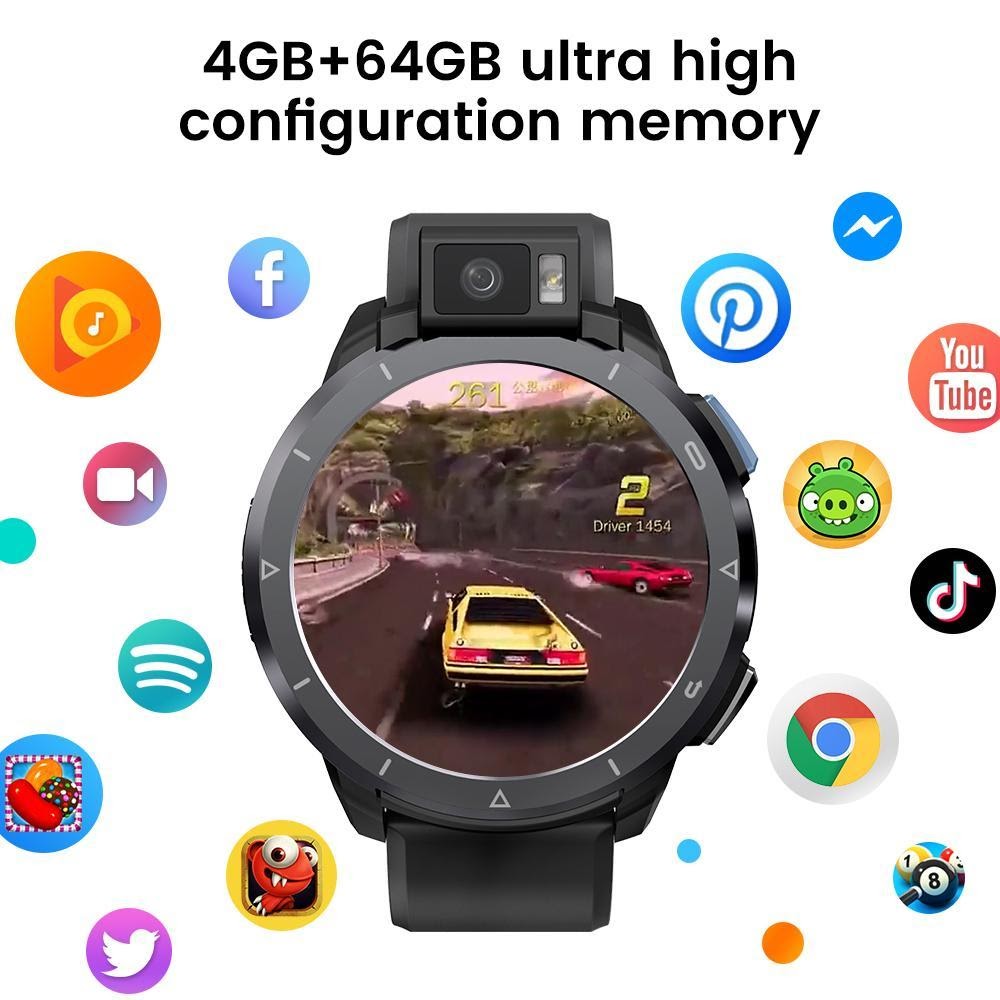 With 2GHz processor speed and 4GB of RAM, you can run your favourite apps and games easily and efficiently. Its inbuilt 64GB storage is also more than enough to capture and save beautiful moments from your life. MT6762 is the best chip for Android watches, and this top-of-the-line configuration ensures that OPTIMUS 2 performs exceptionally well under all conditions of use. Most smartwatches come with poor battery life, but Kospet Optimus 2 comes with a built-in 1260mAh battery which can last up to 5 days on a full charge.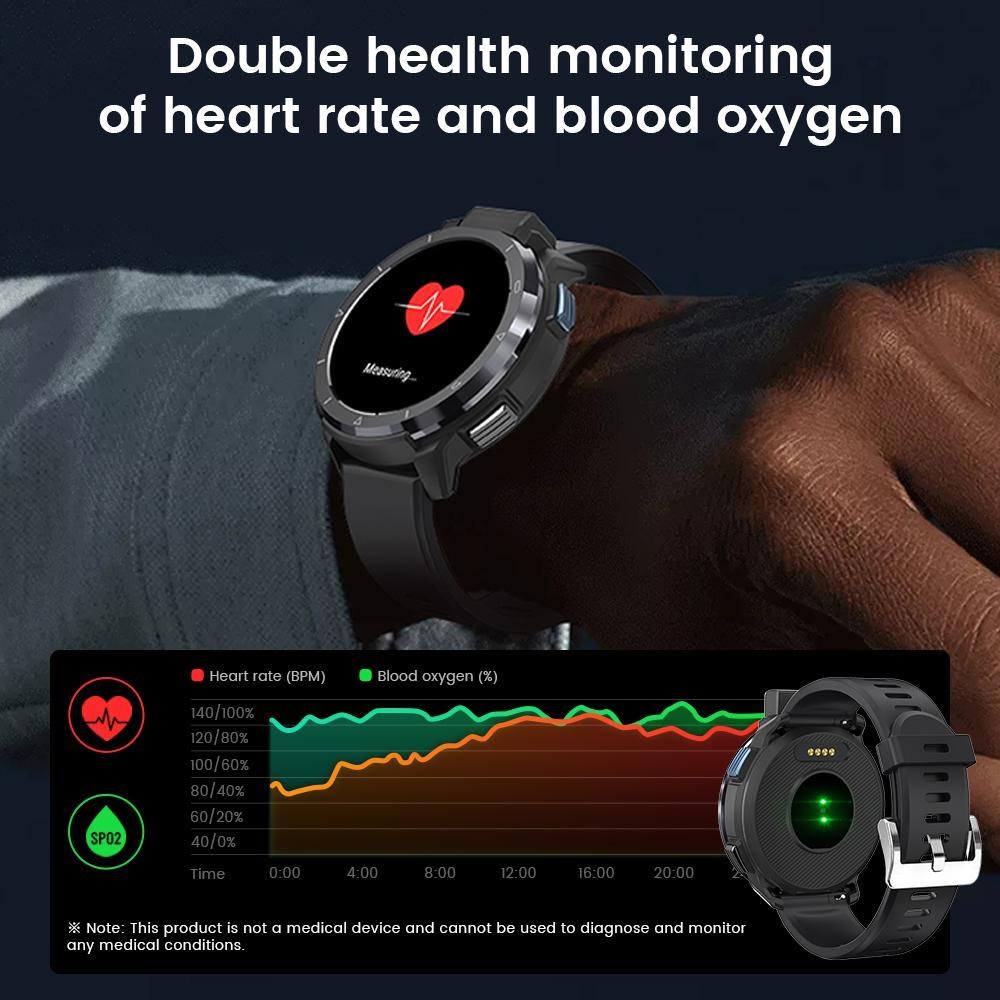 Smartwatches are commonly famous for sports and fitness activities. Kospet Optimus 2 Smartwatch supports more than 30 sports modes which are carefully designed o keep you fit and healthy. It also comes with a health monitoring function upgrade which checks for your heart rate and blood oxygen supply.
With the power of the Android 10.7 operating system and G LTE, Global Network band, GPS + GLONASS + BEIDOU positioning Tripe Satellite positioning system, it is the best watch to keep you connected with the world. You can easily make 4G calls, use Wifi and track your position with GPS. Kospet Optimus 2 is also splashproof and waterproof to protect from daily usages, including washing hands, rainy weather, accidental juice spills etc.
Product Comparision
MODEL

KOSPET Optimus 2

KOSPET Optimus Pro

KOSPET Prime 2

Features

1. 13MP rotatable camera, IMX214, flash

2. MT6762 eight-core + PAR2822 dual-chip

3. Android mode + 4G Lite mode

4. Blood oxygen test, sleep monitoring

1. Dual chip, dual system

2. 1.39″ HD AMOLED display

3. 800mAh battery capacity

4. 3GB+32GB Storage

1. 13MP rotatable camera without flash

2. octa-core processor smartwatch

4. Android 10 smartwatch

Retail Price

Special offer :$179.99

Retail Price:$199.99

Special Price:$149.99

Retail Price:$159.99

Special Price:$189.99

Retail Price:$209.99

Storage

4GB+64GB

3GB+32GB

4GB+64GB

Dual Modes

Android Mode+Lite Mode

Android Mode + Lite Mode

N/A

Battery Life

Android Mode 1-2 Days

Lite Mode: 3-5 Days

Android Mode About 1 day

Lite Mode: 5-7 Days

2-3 Days
Conclusion
The most amazing feature that I like about Optimus 2 is its rotatable camera and ability to run full version Android apps. Plus, blood oxygen and heart rate checkers also helps to keep one's wellbeing in check. At present, Kospet Optimus 2 is the only smartwatch that comes with dual Android mode and lite mode, so if you are in search of a good smartwatch, then do checkout Optimus 2. You can also Purchase Kospet Optimus using Our link.