Naughty Dog's newly released The Last Of Us 2 features a lot of safes that have to be opened for obtaining items and rewards. Since some players have been facing difficulties in regard to this, we have come up with a series of guides to help you locate and unlock these safes.
In this guide, we will show you how to find the safe in the Wellwishes Building, and the combination to the same.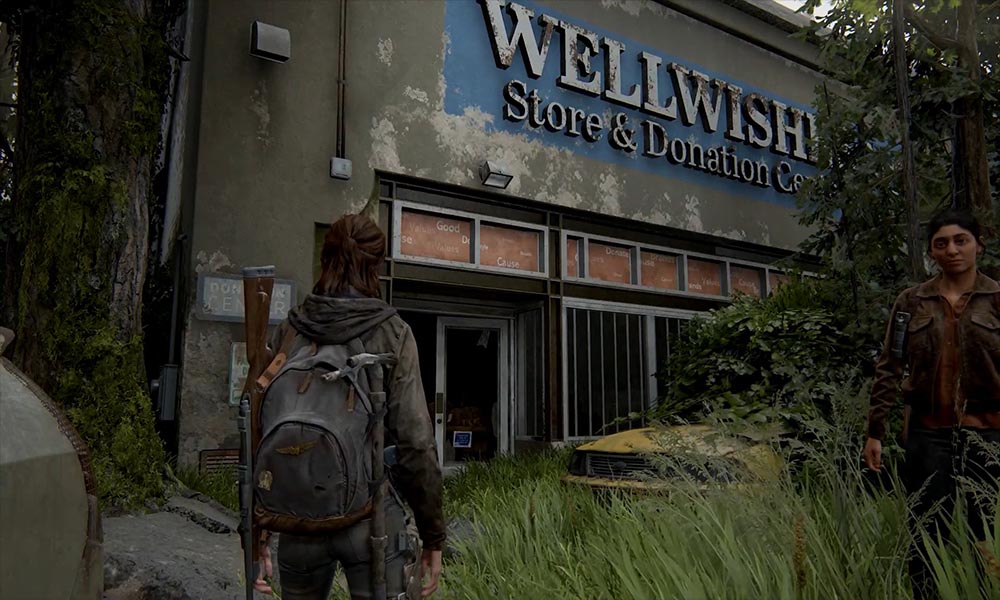 The Wellwishes Building safe combination in The Last Of Us Part 2
When you get through the tripwire region with Dena, you will come across the Wellwishes thrift shop on your left. There is a cleverly concealed trap here, so sneak around towards the tree near the front door. Now retrieve the Bizzarebra Superhero Card from the shelf with kids' books on the left side of this room.
Go to the back of the room and walk through the door. You should see a corkboard on your right. Retrieve the note on it; it will inform you that the required code to open the safe is the final six digits of Staci's phone number. Unfortunately, the portion containing key information has been torn off.
The safe is present in one of the side rooms to your left. You will find Staci's number scribbled across the wall of a bathroom in the vicinity. This is the combination you can use to unlock the safe.
Combination: 55-01-33
We hope this guide helps you locate and unlock the Wellwishes Building safe in The Last Of Us 2! You can check out our other guides on Windows Guides, Gaming Guides, Social Media, iPhone Tricks, and Android Tricks for more guides. Subscribing to our YouTube Channel can help you win our $150 giveaway contest. If you have any doubts or feedback, comment down below with your name along with the e-mail ID, and we will reply shortly. Happy Gaming.