The Last of Us Part 2 is set in a post-apocalyptic world just like its previous edition and is filled with plenty of puzzles and hidden areas. One of the interesting elements players need to look out for is combination safes. Apart from scavenging for resources, players can stock themselves up pretty good if they can get their hands on these combination safes. That is where we come in. In this guide, we are going to provide details on how to find the Weston Pharmacy safe and where to get the codes.
In order to do this, players have to explore and find the hidden locations to the safes. Players cant expect to simply get the loot and walk away easily. The safes have to be cracked open, and that requires safe codes.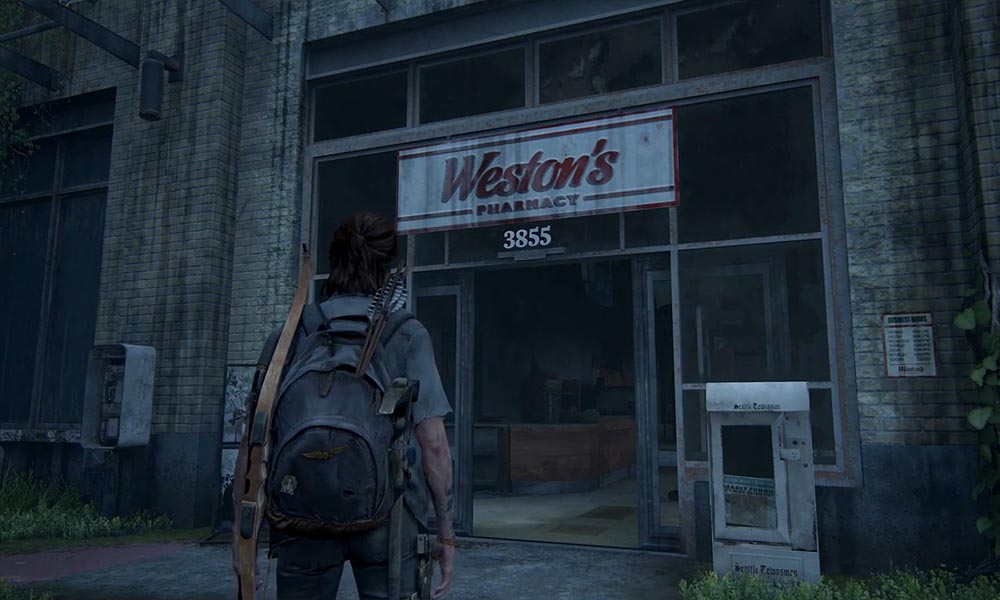 Weston Pharmacy Safe Combination Guide
The Weston Pharmacy safe comes only in the Seattle Day 2 chapter. Players will have to make their way to the Seraphites area. Players will have to proceed through Merci building to find themselves falling into a pool. Once players step out of it, there will be a signboard for Weston Pharmacy on the left-hand side. This is where the safe is kept.
Now, players have to make their way up the stairs inside and enter the pharmacy store. Once inside, check for the counter, as right after it, there will be a medium-sizes hole going through the wall. Players will have to crawl inside it between the shelves and proceed to make their way into the small room on the other side. Voila!! There you go, the Weston Pharmacy safe!
Now, the next step is to crack it open. Just like players would expect, the safe combination can be found on an artifact. Fortunately, this artifact isn't anywhere far off, and rather it's right there in the pharmacy.
Weston Pharmacy Safe Combination Code
Once players are inside, they need to head behind the counter and look for the cash register. Placed below this cash register is a shelf, search it, and players will find the combination code written on a piece of paper.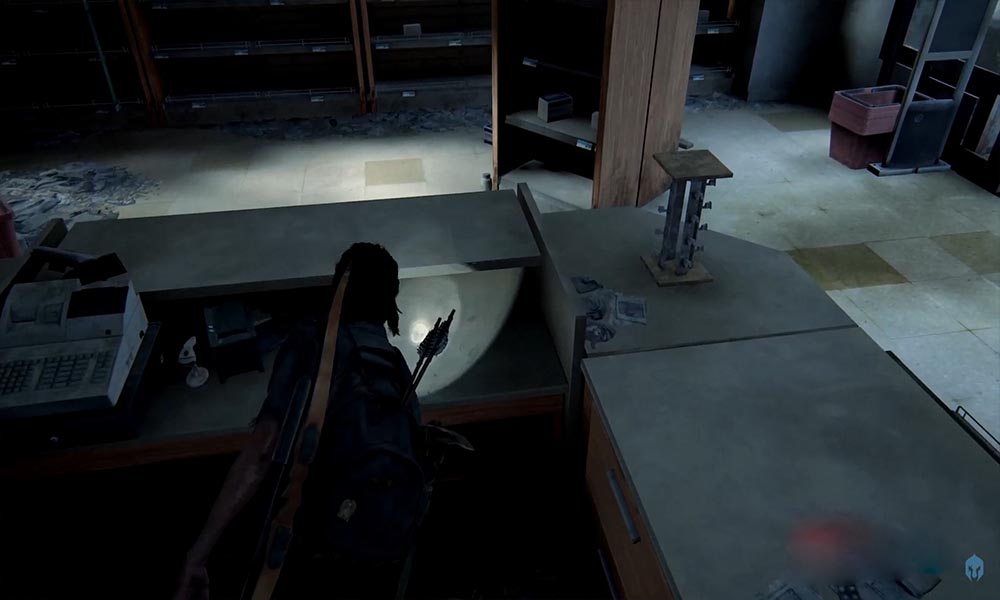 For those of you who are in a rush or end up actually missing the note. Then they can simply use the combination code – 38 55 23.
Inside the safe, players can expect to find:
Ammunition
Crafting resources
Health kit
Alcohol
Food Supplements
This concludes our guide on how to crack the Weston Pharmacy safe in Last of Us: Part 2. You can check out our other guides on Windows Guides, Gaming Guides, Social Media, iPhone Tips and Tricks, and Android Tips and Tricks for more guides. Subscribing to our YouTube Channel can help you win our $150 giveaway contest. If you have any doubts or feedback, comment down below with your name along with the e-mail ID, and we will reply shortly. Happy Gaming.