In The Last of Us Part 2, players can use a variety of weapons for both offense and defensive purposes. Today, we are going to focus on a weapon that is as lethal as it sounds and more dangerous, then you think.
Yes, we are going to look at the Trap Mines in Last of Us Part 2. In this guide, we will cover where to find its recipe and if it's worth the journey or not. Having a trap mine along with the other weapons makes things much more explosive. Apart from being a lot of fun to use, they are highly effective.
For instance, Ellie can set a trap mine against a seemingly routine patrol unit or against enemy opponents that are on a hunt for her. Those who do cross one have not lived to speak anything good about it. Now let's begin with our guide.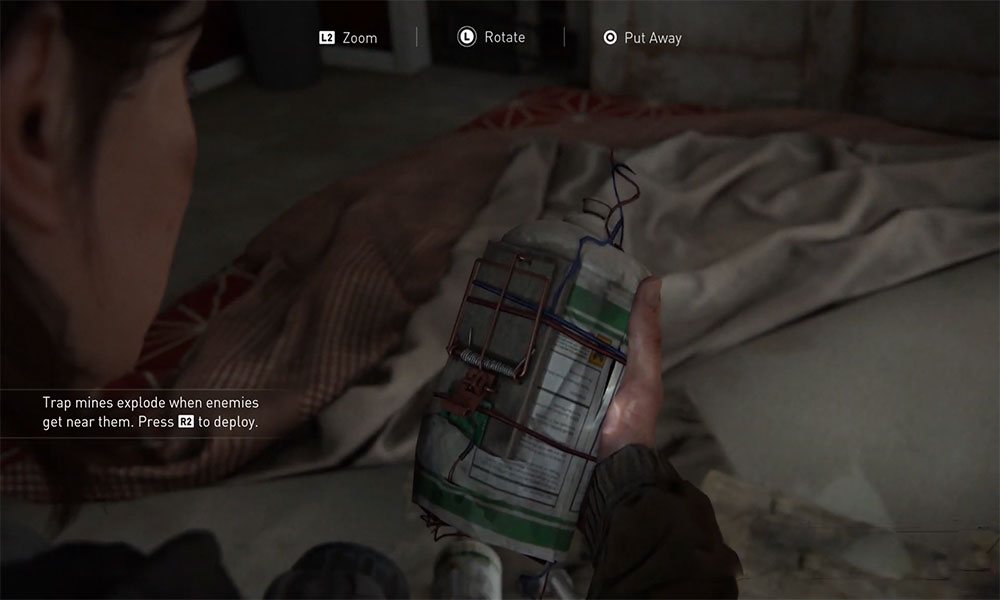 How to get Trap Mines in The Last of Us Part 2
Remember, trap mines are purely stationary and are best used before advancing against enemy opponents. Also, players can get hurt by these trap mines if they are within its explosion diameter.
The Trap mine should be a fairly easy weapon to find in the game. However, there are chances for it to be missed. Just so that players won't miss it, make sure to read below.
Players can get their hands on trap mines in The Last of Us Part 2 once they have made it across past the FUCK Fedra gate. In order to provide the least bit of spoilers, we are going to keep things as simple and straightforward as possible. There are certain instructions to follow in order to find the trap mines, so pay attention when going through this guide.
So, once players make it through the downtown, they must continue through the FUCK Fedra gate. Players will then have to keep going into the Serevena hotel to find themselves in a suburban area that has lots of houses and bookshops. Proceed going downhill from here until players notice a small building that resembles a motel with two floors.
Once here, players need to take a right turn from the building into an open parking lot. Here, there will be a balcony that is not easily accessible. But once players do make their way onto this balcony and through the room, they will find the trap mines in The Last of Us Part 2. In order to do this, players can use the dumpster that is hidden behind a fence. Move it towards the balcony, jump on top of it, and then proceed to climb over the balcony into the building.
Additional Info
Players will find the recipe for the trap mine unlocking once they pick it up from the floor. Also, keep an eye out for a special super-hero themed trading card that may be inside the room. With the recipe and the right ingredients, players can prepare the trap mines as they go. Also, if the trap mines are not used, they can always be picked up for later. Make sure to approach it with caution as a wrong step can wreak havoc on yourself.
This concludes our guide on how to find trap mines in The Last of Us Part 2. We hope it helps. Don't forget to check out our Windows Guides, Gaming Guides, Social Media, iPhone Tricks, and Android Tricks for more. Subscribing to our YouTube Channel will help you win the $150 giveaway contest. If you have any doubts or feedback, comment down below with your name along with the e-mail ID, and we will reply shortly. Happy Gaming.