Attention Gmail users..!! If you mostly work on desktops version of Gmail this piece of news is for you. Google is rolling a new update for Gmail desktop version. It is bringing a revamped interface along with other amazing features. This includes the flash email that allows you to see the mail without having to open it. This way you can get rid of unnecessary emails that you don't want to waste time on. Again the latest Gmail update comes with all new confidential mode. What it does is it won't allow a sent mail to be forwarded, downloaded or printed.
Among other new features, the latest Gmail update brings smart reply options for the users. pre-written responses will make the mailing process faster. It is also now easier to identify malicious e-mails as after the new update they are marked with the red symbol. Also, in case you forgot about an email, the new Nudge feature will remind you of the same. The latest Gmail update for desktop is more like an attempt to revamp and reorganize the whole process making it easier and efficient according to the Google standards.
There is also the new snooze option you will see when you select a certain mail. It will pause the message for a while. This latest Gmail update may also come to Android and iOS in the coming days. Well, nothing is confirmed as of now about that.
To enjoy the latest Gmail update all you have to do is go to the Gmail inbox > then gear symbol in the upper right corner below the notification. Click it to see a drop-down menu. The first option is Try the New Gmail. Click on that. You can refer to the image below.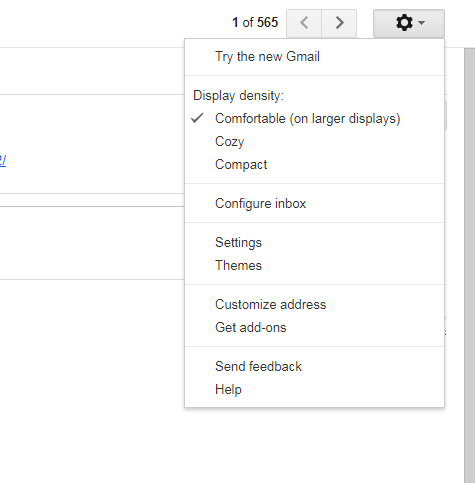 The Gmail update will barely take a few seconds and you will be seeing a welcome screen like this.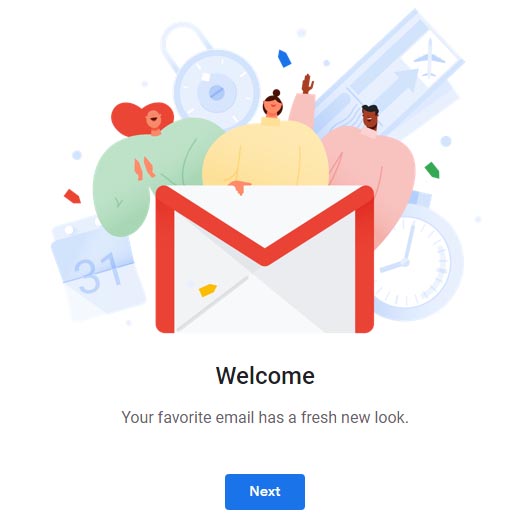 You can choose how you want to view your new Gmail.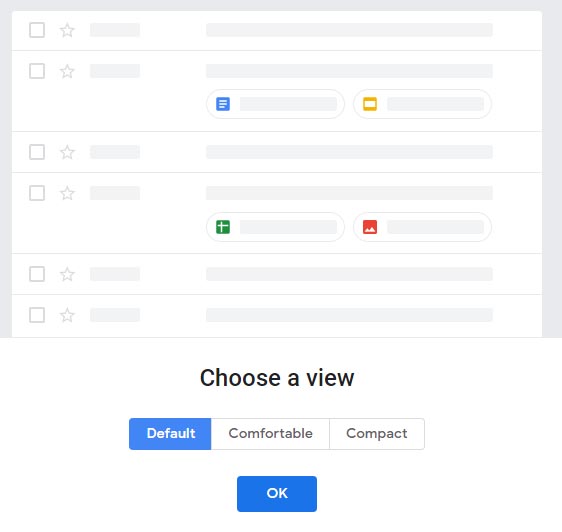 So, that's all you have to do. The new Gmail for desktop really brings amazing features. Try it out and let us know which feature do you like the most.