The thrilling open-world action roleplaying game from Tripwire Interactive, Maneater, was released for Microsoft Windows, PlayStation 4, and Xbox One this month. The game lets players don the fins of the legendary ocean predator and hunt down not only the aquatic wildlife but the beachgoers at Port Clovis as well. Despite its clearly over-the-top concept, this "shark version of the GTA" has become a fan-favorite title. An interesting fact is that Maneater possesses a lot of RPG style features and mechanics integrated into the gameplay as well.
You can see some of the aforementioned RPG mechanics in the innovative leveling system in Maneater. You will begin the game as a level 1 shark pup, and will then have to grow and strengthen yourself in order to survive in the hostile seas. Fortunately, almost everything in the game helps you gain XP in some manner, so you shouldn't be having too much trouble with it. Completing main quests, optional missions, and obtaining the numerous collectibles are all excellent methods of gaining experience to help you progress well through the game. Given below is our detailed guide of leveling up your shark in Maneater. So let's start.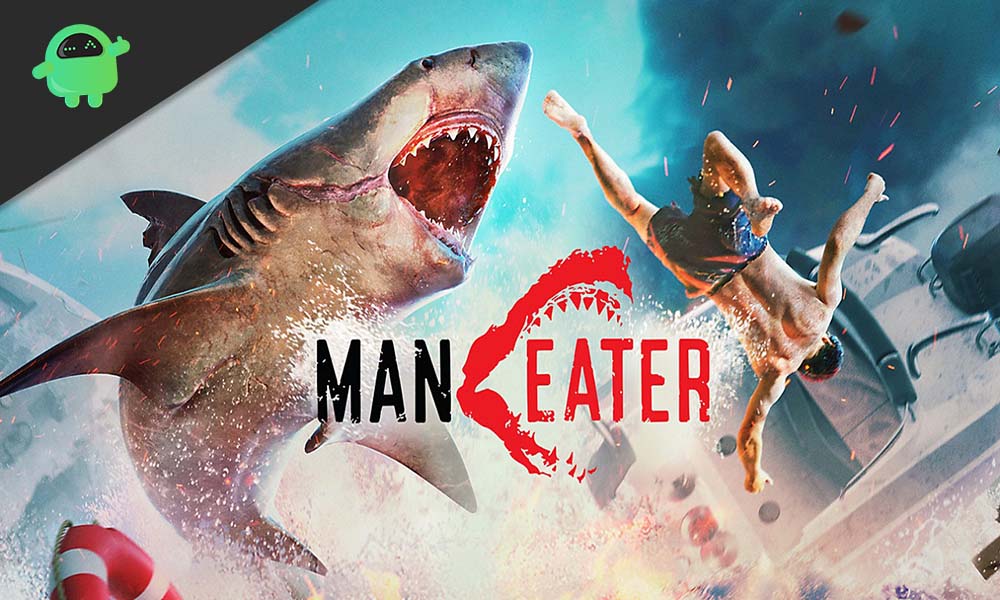 How to Level Up Your Shark in Maneater?
You cannot survive as a wee shark pup in Maneater forever. To progress, your shark must pass through different stages of growth, each of which unlocks new abilities and upgrades. By doing this, you will obtain better abilities to increase your Infamy Rank. You will also have access to boosted stats. The game also evolves your shark at some particular points, from a teen to the apex predator mega-shark. After attaining these levels, you will have to back away from the battle and move to the Grotto, which is basically your base of operations in the game.
Listed below are each of the life stages of your shark in Maneater and the level requirement that you will have to meet in order to earn them.
Teen: Unlocked at Level 4. This level unlocks the Growing Up achievement as well.
Adult: Unlocked at Level 10. This level unlocks the On Your Own achievement as well.
Elder: Unlocked at Level 20. This level unlocks the Wiser achievement as well.
Mega: The final stage is unlocked at Level 30. It is the level cap of the base game as of now. It unlocks "the Ocean Terror" achievement as well.
The fastest and most reliable way of leveling up is to kill other wildlife. It is especially useful in the early stages of the game. This will help you gain tons of experience in a short time. As a result, you will be able to get through the first few levels quite easily.
Your shark will get stronger, gain more health, and will receive more abilities as it levels up. It will soon be tough enough to go against stronger creatures and eventually humans as well. The stronger the opponent you vanquish, the more experience you will obtain as a result. Try seeking out hostile creatures (with names and health bars colored red) and hunt them down. If you are feeling daring, you can also tackle higher-level opponents. If it works out, you will be rewarded with even more experience.
It is also advisable to accomplish side missions and hunt for collectibles. These will also reward you with a lot of experience. Most of the game deals with swimming for long distances and searching for specific objects underwater. Therefore, you will obviously run into a lot of fish and other aquatic wildlife on your journey. You may admittedly not see an instant increase in XP. However, consuming every fish along the way is a guaranteed way to gain loads of experience and eventually level up your shark.
Apart from gaining experience, leveling up and unlocking new abilities, you can also find evolutions that will bestow new abilities upon your shark and alter its appearance as well. You can customize eight parts of the shark from the Grotto. We are receiving reports of some interesting evolutions like the Shadow set (which enables poison attacks) and the Bone set (which cuts down the amount of damage inflicted).
So that's all you can do to level up your mighty shark. We hope our guide helps you chomp your way to splendid glory in Maneater. If you found this helpful, go and check out our best iPhone Tips and Tricks, PC tips and tricks, Games and Android Tips, and Tricks. Further, we encourage you to subscribe to our very own YouTube Channel and participate in the $150 giveaway contest. Likewise, if you have any queries or feedback, do comment down below with your name and e-mail ID. Happy gaming!