We select weapons in our loadout of Call Of Duty Warzone, but we need to ensure that these weapons are leveled up. Leveled up weapons would mean more finely tuned weapons, and that will help you get more kills. Leveling up weapons involve unlocking weapon attachments, which includes muzzles, stocks, magazine, sights and more. Initially, every weapon is set to level one, and as you go on unlocking attachments and equipping them, the weapon level keeps on increasing.
The attachments mentioned above are different for different weapons, and even these specific attachments have different types of their own. A particular sight on a gun might increase its accuracy while compromising a bit on control. Similarly, a different sight on the same weapon may increase the range, but there might be compromises in the accuracy front. So all in all, attachments are personal preferences, and the proper level up of your weapon will eventually depend on your gameplay.
You have to look for yourself which attachment adds what to your weapon, and accordingly choose the specific attachments that maximize your weapons lethality as per your gameplay. The order of unlocking attachments is also different for each weapon. For some weapons, the sight might be the first attachment to unlock, while for some other weapons, the muzzle might be the first. To check the order of unlocking attachments on your favorite weapon, go to Gunsmith from the menu and select the weapon level. In this article, we will guide you on how to level up your weapons faster, so you can get the best out of your weapons as soon as possible.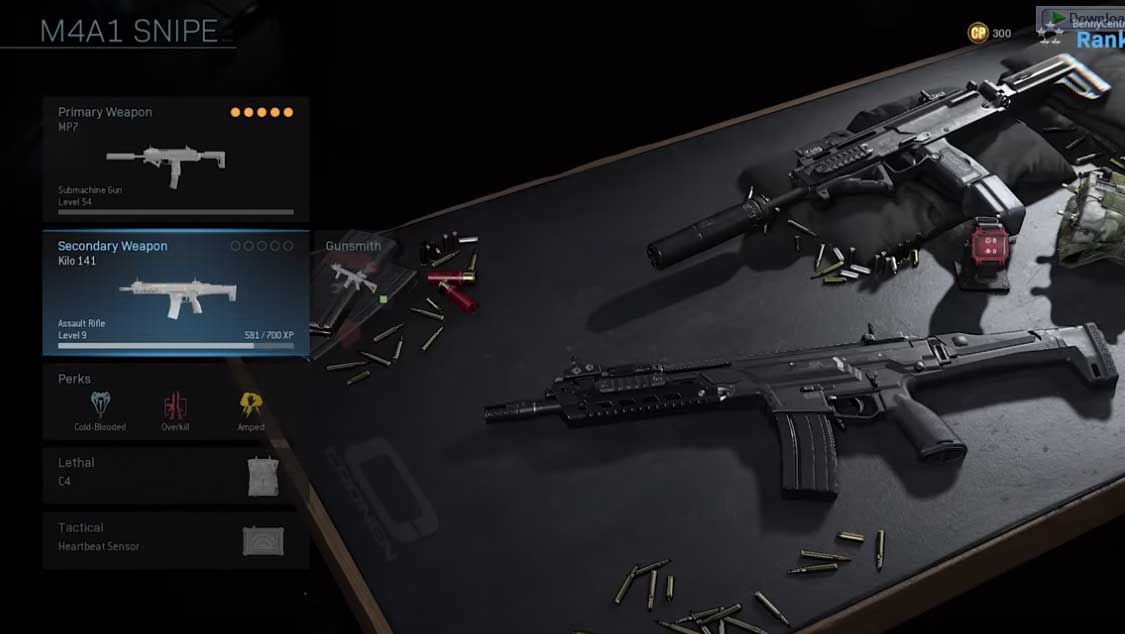 How to Level Up Weapons Faster in Call Of Duty Warzone?
To level up your weapon, you need to gain more and more weapons XP. This can be done in both the Warzone mode and the multiplayer Modern Warfare mode. There are again several ways to get weapons XP, so let's take a look at all of them.
Weapons XP by Kills:
The most straightforward and easiest way to get weapons XP for your preferred weapon is to kill more and more enemies using that weapon. The more kills you score, the more XP you will earn for the weapon that used for the kills.
Use 2X Weapon XP token:
Completing campaign will get you double XP tokens. Sometimes it is a standard XP token, sometimes a weapon XP token. There will be a timer associated with these tokens, and for that short duration, you will get double the amount of XP for every kill that you score. Go to your lobby screen and press the left analog switch, it will show up the tokens that you have. Select the weapon XP token and get to killing right away.
Play the Modern Warfare mode too:
The XP for kills is not limited only to the Warzone mode. Indulge yourself with the Modern Warfare multiplayer mode as it will help get even more kills than what you would for the same time spent on the Warzone mode. To boost the XP higher at a quicker rate, Modern Warfare is a better choice as it is comparatively more fast-paced.
Pre-game lobbies:
Pre-game lobbies are filled with regular and weapon XP. So don't miss out on these free XPs and make sure to collect them every time that you can.
Earn Weapons in the Plunder mode:
Many players have reported in Reddit that the plunder mode gameplay boosts the weapon XP more than the basic one. Here you can get a lot of kills, and reportedly, the XP earn for every kill is also higher than usual.
So there you have it, a quick and easy guide on how to boost up Weapons XP quickly in Call Of Duty Warzone. If you have any queries, then comment down below and let us know. Also, check out our other articles on iPhone Tips and Tricks, PC tips and tricks, Android Tips and Tricks, Gaming Guide, and much more for more similar updates.