Good News for Sony Xperia V (tsubasa) users, Your device is officially supported to get the latest Android Update of Android O. If you have still not received then here we will guide to install Lineage OS 15 for Sony Xperia V based on Android Oreo. Recently Google released the latest iteration of Android called Android O 8.0 aka Android Oreo. Google introduced many new features with Android O such as Picture to Picture mode, New Android O Emoji style, New Notification UI, Settings Overhaul changes, etc. So today we will guide to install the Lineage OS 15 for Sony Xperia V. Lineage OS 15. Find the list of all Lineage OS 15 Supported device. 
Check Here for more info about Android Oreo aka Android O.
If you are a fan of custom ROM, then you probably may have heard about the latest Lineage OS. As we know, Lineage is maintained by Lineage team, the people behind Cyanogen.inc company. After getting 1 million installation of Lineage OS all around the world, company has decided to take the further achievement step by introducing Lineage OS 15. From the earlier LineageOS 14 based Android Nougat, they have developed the OS for over 160 devices. Here are the list of LineageOS 14.1 Supported devices. 
Lineage OS 15 is based on the latest upcoming version of Android O aka Android Oreo. Android O is been released only for the Google Pixel and Nexus device now and we can expect the official roll out of Android O for most of the devices once the final Android O build comes out. In this guide, we will guide to install Lineage OS 15 on Sony Xperia V. Download and Install Lineage OS 15 for Sony Xperia V.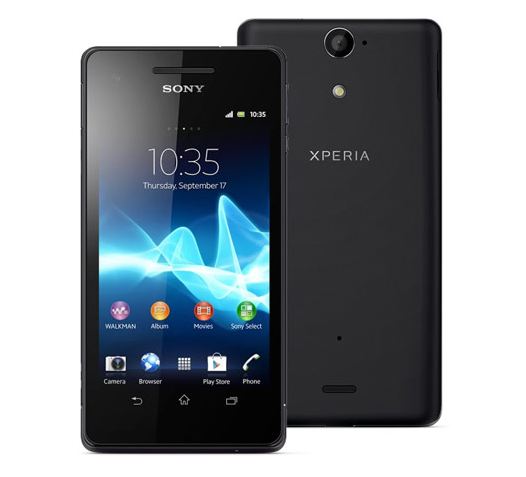 What Is Lineage OS?
LineageOS is a continuation of what CyanogenMod was. After the death of Cyanogenmod, due in part to internal conflicts within Cyanogen Inc. Don't worry, though: A new fork of CyanogenMod called Lineage OS is taking up the mantle, and it will keep most of what you loved about CyanogenMod. Lineage OS (Another open-source operating system for smartphones and tablet, based on the Android mobile platform) will be a continuation of what CyanogenMod was, However Lineage OS is still information phase. The success of this project.
LineageOS is based on the Android Open Source Project with extra contributions from many people within the Android community. It can be used without any need to have any Google application installed. Linked below is a package that has come from another Android project that restore the Google parts. LineageOS does still include various hardware-specific code, which is also slowly being open-sourced anyway.
If you are looking for Lineage OS 15 for Sony Xperia V. Now it is too early to get the taste of new iteration of Android called Android O or Android 8.0 Oreo. Because the Android O source code is not yet released to the public. Once the source code is been released officially by Google. Lineage team will start working on the new version of Lineage OS with version 15. As we know Lineage OS 15 is not yet released to any smartphone till now. So if you still want to try Lineage OS on Sony Xperia V, then head to this link here to install LineageOS on Sony Xperia V.
What is Android O aka Android 8.0 Oreo ?
Android N is still new to many android users, where some even don't know about it. Thus, it is quite surprising that plot is already begun to set for a new version of Android. As Google launched first developer preview of upcoming "Android O" aka Android Orea on March 21, 2017. Yes! You heard it right!. It is already available for developers on devices including Nexus 5X, Nexus 6P, Nexus Player, Pixel C and Pixel smartphone devices.
Features of Android O
Quick Settings-Android O Developer comes with new attractive and distinguishing feature. The second version of the Android O Developer has introduced a quick settings toggle feature. The setting panel which you will notice in this version is of the developer is of light grey shade. Consequently, the icons are black.
Notification- Now each application icon flashes a dot denoting that it is an unread notification. Each dot looks different as each notification dot derives its colour from its designated App. Along with this new notification dot feature the long press shade has also been restyled. Currently, it appears like iOS-ques displaying the unified panel inclusive of App shortcuts and App info page as well as widget panel shortcuts.
Altering App Icon shape- The newest Pixel Launcher has the facility whereby the users can easily change the icons to cylindrical, round corner rectangular, square and circular shapes. As of now only some app icons can be changed.
Status of Development of Sony Xperia V Lineage OS 15
Updated on June 2017 : Waiting for the Official Source code to be released. We can expect the release of Android O Source code on Late 2017. At the same time, we can expect Lineage team to release Lineage OS 15 for Sony Xperia V.
Related Post
Download and Install Lineage OS 15 for Sony Xperia V