Lineage OS is one of the most popular custom ROM available for most of the smartphones. Samsung smartphones are not known for its bloatwarefree user interface and you will find some of the other third party app installed on any Samsung device. With Lineage OS custom ROM you not only get the bloatwarefree user interface but, also get the fast and more customizable ROM for the powerful Samsung device.
Moreover, older generation Samsung devices are still quite popular among developers and you can find many of the tutorials or guides for the old Samsung smartphone regarding the custom ROMs. But, with the newer generation smartphones, as Samsung began to ship their devices with the Exynos version of the devices, it became hard for the developers to develop AOSP based distribution.
Moreover, recently, the Android 10 based LineageOS 17.1 is now officially available and if you own the Exynos variants of the Galaxy Note 10, Note10+ and Note 10+ 5G and are looking to install the LineageOS 17.1 on your phones then, you are at the right place. As in this post, we will guide you on how to install LineageOS 17.1 for Galaxy Note 10, Note10+ and Note 10+ 5G Exynos variants. Note that you need to follow the complete guide in order to correctly install it on your Galaxy Note 10 phone. So, that being said, let us get straight into the article itself:
LineageOS 17.1 and Features
Android 10 source code was made available back in September 2019 and since then, users were waiting for the LineageOS 17.1 custom ROM to make its way to the users. And finally, the custom ROM is now available for the users. Moreover, as per XDA, AOSP also introduced features like the new Permissions Hub, which conflicted with the custom ROM's PrivacyGuard feature, forcing them to drop it. Both of these changes meant that the team had to work harder and take more time for bringing up the ROM as a whole to Android 10.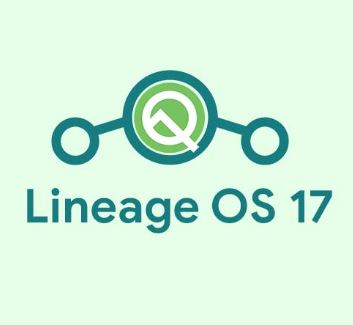 Now talking about the features of the LineageOS 17.1:
New partial screenshot UI that lets you hand-select smaller parts of your screen and edit the screenshots.
New adapted ThemePicker app from AOSP, with support for the usual range of accents, font change, icon (both QuickSettings, and
Launcher) shape, and icon resource changes (eg. changing the shape of the Wi-Fi/Bluetooth icons).
Use fingerprint sensor to hide and protect apps within Trebuchet Launcher
Merge October, November, December 2019, January 2020, February 2020, and March 2020 security patches.
Wi-Fi Display is available once again.
Support for on-screen fingerprint sensors (FOD) added.
Support for pop-up and rotating cameras added.
WebView updated to Chromium 80.0.3987.132.
ROM is currently based on AOSP's android-10.0.0_r31 tag, which is the Pixel 4/4 XL's tag.
What's on Android 10?
Below are some of the main features that Android 10 brings in for the users: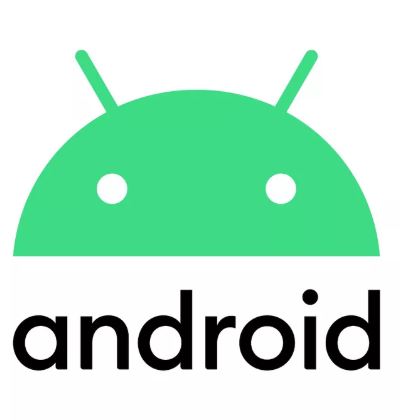 Live Caption: As the name suggests, it captions any videos or audio files or recordings or podcasts or you just name it. The feature does transcription in real-time so that you don't lose any moment due to the language barrier. It can be handy for those with hearing impairment as well.
New Depth Camera Support: The new file format HEIC enables capturing, storing, and sharing still and depth images including AR. It can also produce monochrome output if the developers hone this feature in the support devices.
Control Over Location: As of now, either you can accept or deny apps from using location services where some apps might not work properly when denied access. With Android 10 in place, it will offer users to either accept or deny or allow apps to use location services only when the app is in use.
Privacy Controls: Privacy is one of the most crucial aspects of using a phone today. Android 10 enables you to check what data is stored and how and a bunch of other details like permissions to apps, personal data, etc. You can also opt-out of ads retargeting which uses your data to showcase ads.
Instant Google Play System Update: Android smartphones receive security updates from Google every month via OTA. Starting Android 10, Google will send out bug fixes and security updates via Google Play Store so that it reaches all the devices without the time lag it takes to follow the traditional OTA procedure.
New Swipe Gesture Navigation: Unlike all previous navigation methods on Android OSes, this new swipe gesture system utilizes the bottom edge to drag between apps, visit home screen, view app overview and more. To go back, simply tap on the right or left edge and swipe it to the right and it is done.
Focus Mode: Assume that you are editing a spreadsheet on your phone and WhatsApp goes off either once or say a group chat disturbs you. You can always mute it but it will hinder you until you unmute it. But with Focus Mode, you can simply put WhatsApp or any distracting app into the list that will temporarily turn it off until you are done with your work and manually remove WhatsApp from the list.
Steps to Install LineageOS 17.1 for Galaxy Note 10 Series
Warning
This is a custom ROM which will have some bugs and glitches. We advise you to take a complete backup of your device before going ahead with this procedure. Getdroidtips or the author will not be responsible for any damage caused to your device while installing this ROM on your device. Also, note that the warranty of your device will be voided. So, make sure that you have research about this ROM and then go ahead with the installation if you have any questions in your mind. This LineageOS 17.1 ROM is meant for the Galaxy Note 10 Exynos variants only.
Before we head into the procedure to download and install the LineageOS 17.1 for the Galaxy Note 10, Note 10+ and the Note 10+ 5G devices, let us take a look at the features and bugs associated with this version of the LineageOS 17.1 for the Exynos variants of the Galaxy Note 10 family;
Pre-Requisite:
Now before we go ahead and install the Galaxy Note 10 series, let us make a list of pre-requisites that are required to unlock it:
Charge your phone
You need to make sure that your Galaxy Note 10 series is charged to about 60% before operating it for installing the LineageOS 17.1.
Take a complete backup
Before rooting, one of the most important things that you need to do on your phone is to take a complete backup of your phone. For that, you can follow the guide by clicking the link below:
Download ROM package
You can grab the LineageOS 17.1 ROM package file from the below link:
Download Gapps Package
Download USB Drivers
In order to make your Galaxy Note 10 series get recognized by your PC, you need to have proper USB Drivers appropriate to your phone installed on your computer. And for that, you can follow the link below to download the correct Samsung USB Drivers on your PC.
Unlock Bootloader
You can follow the guide below, on how to unlock the bootloader of your Galaxy Note 10 series devices with the Exynos chipset:
Install TWRP Recovery
You can follow the guide below, on how to install TWRP recovery on your Galaxy Note 10 series devices:
Installation Guide
First of all, make sure that you are on the latest stock firmware (Android Q based firmware will also work).
Now download and install TWRP on your phone by following the guide above.
Once in TWRP, you need to flash multi-disabler.
Then, format the data.
Wipe cache/dalvik system.
Then you need to flash the LineageOS 17.1 ROM on your phone.
Note that if you wish to install GApps on your phone, you need to flash them right after flashing the LineageOS 17.1 ROM before first booting.
Finally, reboot the device.
That's it!
So, there you have it from my side in this post. I hope you have followed the instructions and steps as mentioned in the above guide and also were successful in installing the LineageOS 17.1 on the Samsung Galaxy Note 10, Note 10+, Note 10+ 5G series phones. Let us know in the comments below if you liked this post and also report us any link failures or you want any clarification regarding the steps mentioned above. Until the next post…Cheers!