Google Stadia is a cloud gaming platform, and you can't enjoy playing games without a good controller in Hand. Although Google does provide an official Stadia gamepad, you might not like it since it is very basic. So in case you already have bought Google Stadia and now looking for a Stadia compatible controller in the market, then we can help you make that purchase. Today in this article, we are discussing the latest Gamepads, which are officially supported by Google Stadia. And some of them even have special controlling features as well.
Stadia is the first cloud-based game streaming platform launched by Google. It allows users to play games even without any high-end hardware parts. Moreover, it is advertised to be capable of streaming 4K video games with support for HDR. This service has already made its way to Android and iOS. Most importantly, gamers no more have to worry about buying expensive consoles and so. It is now considered to become the future of gaming.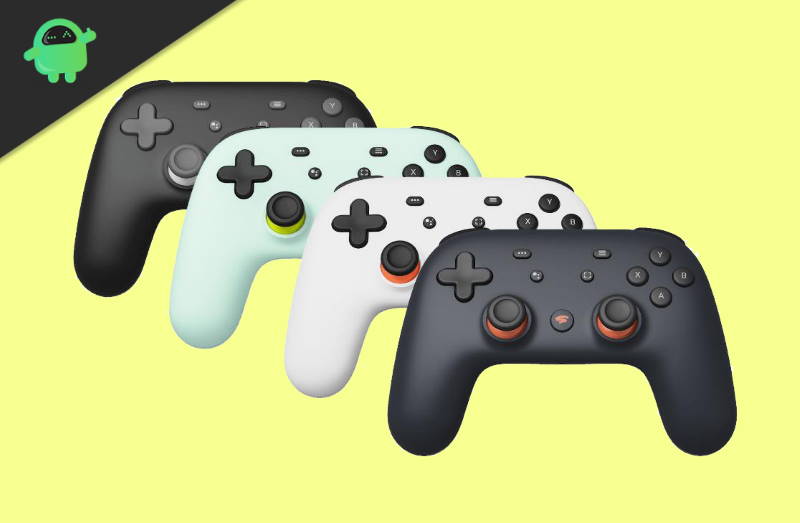 Google Stadia Supported Gamepads
Since the launch of Stadia, Google has updated almost every kind of information related to Stadia. Now, Google has also added details about Third-party controllers that are compatible with Google Stadia 4K Gaming.
Info
Some of the gamepads listed above may require additional drivers in order to function with Stadia on Windows, macOS, Linux, and ChromeOS properly.
We already have talked about Google Stadia supported smartphones, now let's talk about compatible controllers. Down below, we have added a list of few more gamepads compatible with Stadia.
List of Compatible Google Stadia controllers
Stadia Controller – Google has introduced the official Google Stadia Controller that comes with this service. Since it is specially built for Stadia, it is undoubtedly the best Controller for streaming games on Google Stadia.
Keyboard & Mouse – If you are willing to use Stadia on your PC/Laptop. Then you can use your regular keyboard and mouse to control your gameplay.
DualShock 4 Controller – If you haven't bought the Stadia Controller and looking for an alternative, you can definitely use the DualShock 4 Controller.
Xbox One Controller – Well, if you already have an Xbox One Controller, it's completely ok. You can use it as a replacement too. After all, it does work great with Android and PC games.
Xbox One Elite Controller – You can use the Xbox One Elite Controller instead of the Stadia Controller. Remember, it only supports USB connectivity.
Xbox Adaptive Controller – Microsoft introduced the Xbox Adaptive Controller, especially for gamers with disabilities. So in such cases, you can also make use of it with the Stadia services. It supports both USB and Bluetooth connectivity.
Xbox 360 Controller – Stadia supports the Xbox 360 Controller as well. It is easy to connect. However, it only supports USB connectivity.
Switch Pro Controller – If you are comfortable with your Pro Controller, you can, of course, use it as a replacement as well.
Conclusion
The list mentioned above consists of a few compatible gamepads with Google Stadia. Some of the controllers may need additional drivers to function with Linux, Windows, and macOS. You can use any of them, make sure you properly connect them. In the end, it's all about what makes you feel more comfortable.
Also, one more thing to keep n mind that only the official Google Stadia controller supports live chat audio and microphone control for connected headsets. You won't be able to use this feature if you're using any third-party controller, and you manually have to connect the headset to Phone or PC. It not a big issue, but we still let you know. Enjoy gaming on Google Stadia!