The M4A1 is one of the most popular guns in Call of Duty Warzone. The gun is very powerful, and the easy recoil control makes it a perfect choice for players who are not very skilled as well. The gun has a similar range to other weapons like Kilo141, but it has a faster time to kill, which makes it a really good all-round weapon. An important part of guns in Warzone is using proper attachments.
Attachments can make a significant difference in the game, and it is important to use the right ones. You can use up to five attachments for each gun, so choosing the right ones is a pretty hectic task. Don't worry, though; we have made things easier for you by listing down the best loadout for the M4A1 in Call of Duty Warzone.
Best Loadout for M4A1 in Call of Duty Warzone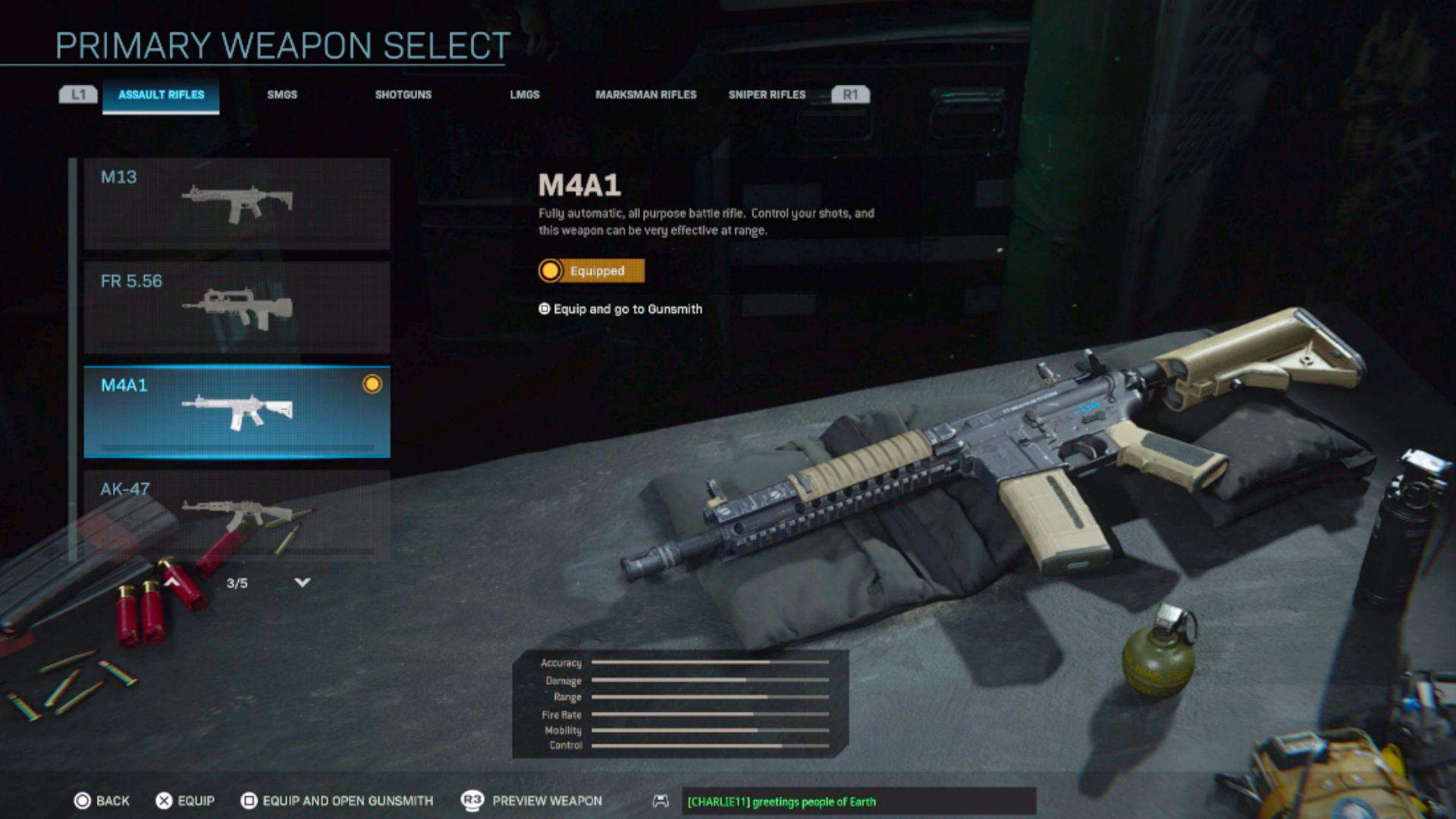 Muzzle – Monolithic Suppressor
The monolithic suppressor is one of the best suppressors in the game. Not only does it offer sound suppression, but the increase in range it offers also makes it a very overpowered attachment. It is ideal for players looking for a loadout with a focus on stealth and long-range combat. The tradeoff? Aim Down Sight Speed and Aiming Gun Steadiness. However, that can easily be compensated with other attachments.
Barrel – Stock M16 Grenadier
The Stock M16 Grenadier is a very worthy attachment as it gives your gun some significant perks. First of all, you get better recoil control, which helps make the M4A1's recoil even easier to control. However, that's not all. The barrel also increases bullet velocity, ensuring that the time to kill as well as the bullet drop is reduced. Overall, this is very important for long-range combat, and this gives the gun a much-needed stat boost.
Ammunition – 60 Rounds Mag
Without the ammunition, you will get only 30 rounds in your magazine, which is very less for intense firefights. Even if you are playing Solo, you need to have enough at least 50 rounds mag to ensure that you don't have to reload as frequently. The 60 rounds mag ensures you have enough for a squad wipeout!
Optic – G.I. Mini Reflex/Any other optic
The optic is something which should be according to your own personal preference. Warzone has a number of different optics for players to choose from. However, if you are confused, the G.I. Mini Reflex is one of the best sights in the game, and it is definitely worth trying out.
Underbarrel – Ranger Foregrip
The ranger foregrip is one of the best under-barrel attachments in the game. It improves the recoil control in the game and also improves the aiming stability. This makes it an ideal choice for the M4A1, and also for long-range builds.
That's all you need to know about the best loadout for M4A1 in Call of Duty Warzone. This loadout is ideally for players who are looking to engage in long-range and stealth encounters. You can tweak it a bit as per your liking. If you need loadouts for any other game, do lets us known in the comments section below.