Samsung is one of the pioneer smartphone manufacturers in the world. All their devices are best in every aspect and t is quite true that Samsung has played a significant role in loading the smartphones with some of the best features. In fact, Samsung enables you to access everything on your device starting from some of the very basic to the latest features. You can even get your own phone number displayed on the screen easily. Although we all know our very own phone number, those who recently changed the same often forget it. This post is to show you how to locate your phone number on Galaxy Note 8.
There is nothing much you need to do to get it displayed on the screen. In addition to the phone number, it also displays all the relevant information about the SIM on the screen. The same is required many times for so many purposes and thus you need not worry about removing the SIM card again and again. So here are the instructions to help you locate your phone number on your Samsung Galaxy Note 8.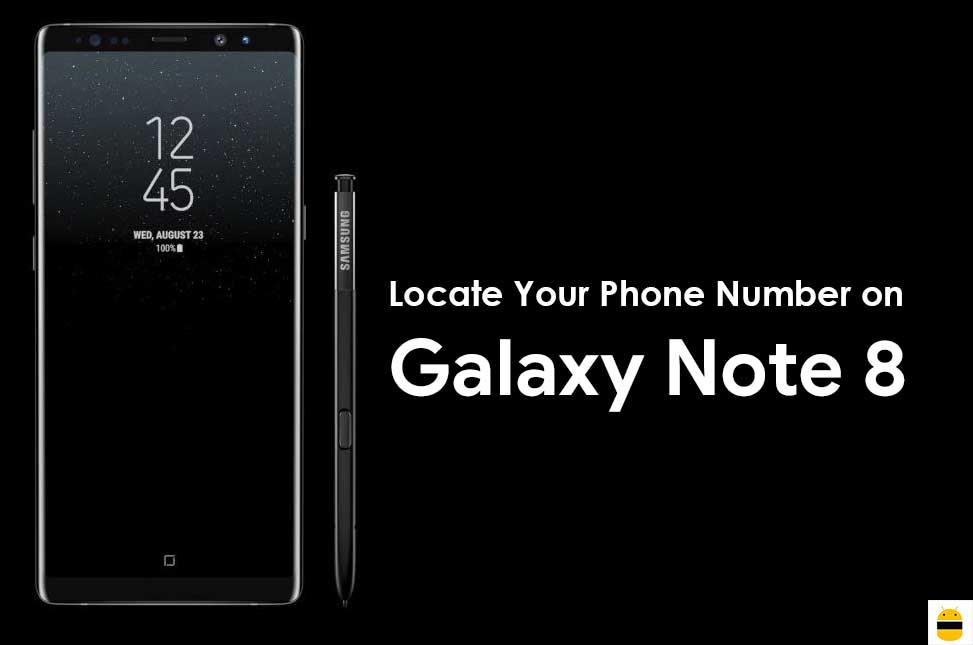 First of all, open the device Home screen and click on the Apps icon
Next is to click on the Settings for the device
Search for the About Device option on the list and select it.
A new window will appear, tap on the Status menu
Click on the SIM card status
A new window will appear that will show all relevant details of your SIM card including your phone number.
Sometimes, you find your device Display "Unknown" or error message on the screen when you try to display your phone number on the screen. This happens when there is an issue with the SIM card or the device account. Remove the SIM card and place it again on the SIM tray properly. In case the problem still remains present, you need to call the network provider to help you in this matter.
I hope this guide will be helpful to locate Your Phone Number on Galaxy Note 8.