Minecraft has received a new update that adds more fiery dimensions, mobs, and blocks to the already super exciting game. Yes, we are talking about the Nether update which the Minecraft game recently received. The Nether update was introduced to all the platforms and adds so much powerful and interesting content to the game, essentially making it endless. There is a new material Minecraft Netherite which is stronger than Diamond, Hoglins and Piglins are new mobs and much more.
In this post, we will give you a guide on how you can craft, use, and make a Lodestone in Minecraft Nether. For the unaware, Lodestone is a block that you use to alter the point where your compass leads. And if you are also wondering how you can craft a Lodestone in Minecraft, then you are at the right place. So, without any further ado, let us get straight into the article itself:
How to Craft, Use, and Make a Lodestone in Minecraft Nether?
Lodestone is a block that you can use to differ the direction a compass points in the Minecraft game. The benefit of this is that when you place the compass over the Lodestone, it points the compass to the stone making it safer for you to protect any rare resource and you can return to any ideal place you want to go back to.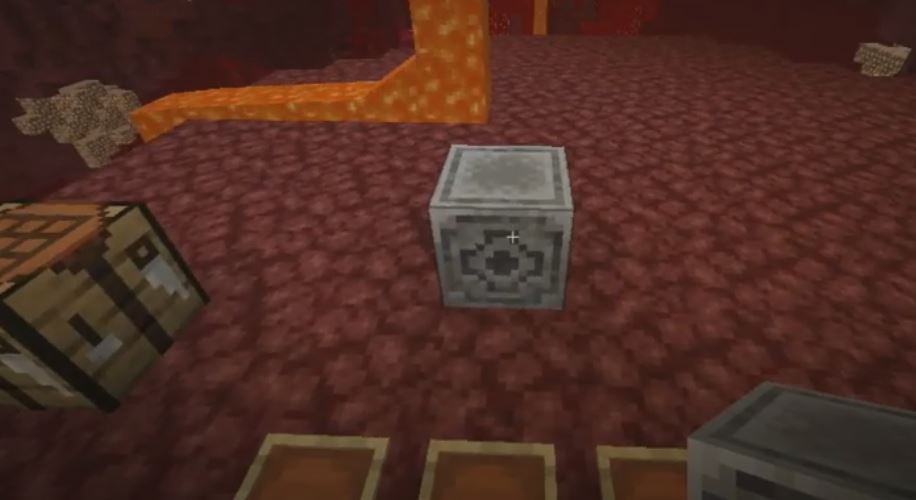 There are two ways via which you can get your hands on the Lodestone in Minecraft. One is to, obviously, loot it and the other is to craft it and build from scratch with proper tools. Let us take a look at how you can loot Lodestone. You can loot Lodestone from bastion remnant in the Nether. Note that these huge castles will have newly introduced mobs called Piglins spawning all over and inside it. Once you reach the bridge, there is a 100% chance that the chest on the bridge has Lodestone in it. However, the process of reaching this chest on the bridge won't be too easy. So, make necessary arrangements and then proceed if you wish to loot Lodestone.
Alternatively, you can also craft a Lodestone in Minecraft. And in order to create a Lodestone, you are required to have necessary ingredients as mentioned below:
Eight chiseled stone bricks
One Netherite Ingot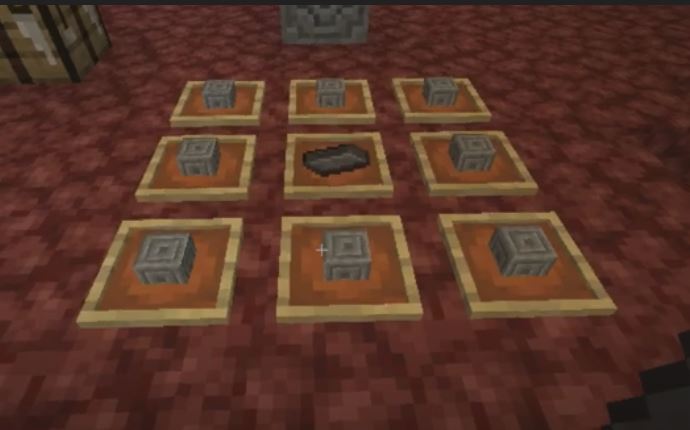 In order to create chiseled stone bricks, you need to craft three stone slabs and then use these slabs to create a stone brick. You can obtain the Netiherite Ingot by mining the Ancient Debris in the Nether and melting it down to create Netherite scraps and gold ingots. Once you have all the ingredients, then you can make the arrangements (as shown in the image above) to create a Lodestone of your own.  Now you can use this Lodestone regardless of dimension. One thing to note is that Lodestone is not immune to lava even though it is made from netherite.
So, there you have it from my side in this post. I hope you guys liked this post and were able to create a Lodestone in the Minecraft Nether. Let us know in the comments below if you looted or create a lodestone. Until the next post…Cheers!