When it comes to a 2.5D fantasy massively multiplayer online action role-playing game (MMOARPG), Tripod Studio and Smilegate RPG did come with a popular title called 'Lost Ark' back in 2019. Though it's only available for Windows, it has received very positive reviews among players. However, there are a few bugs or issues appearing to the players. Whereas the Lost Ark Sorceress sound bug or sound Not Working issue is one of them which is frustrating a lot.
Now, if you're also one of the victims then you can try following this troubleshooting guide to fix it. It's needless to say that whenever a new game has been released in the market publicly, it has plenty of known bugs or issues whatsoever. But for the PC version, it's most prone to have some issues no matter which PC you're using. So, in PvP or PvE battles, it's actually necessary to have sound working properly. But if it stops working for a character, what's next!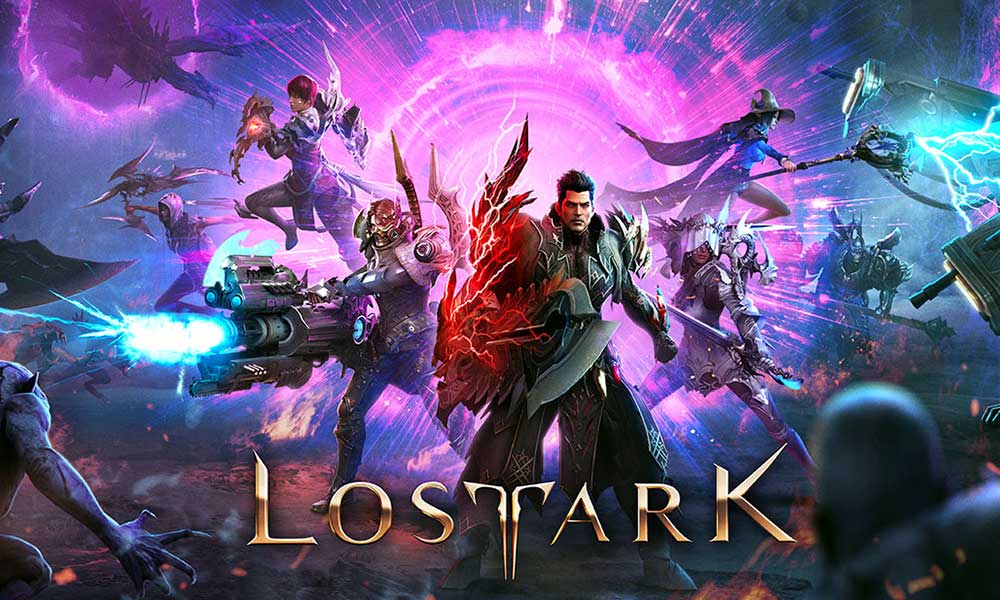 Fix: Lost Ark Sorceress sound bug, Not Working
This particular sound not working bug for the Lost Ark Sorceress character is appearing to a lot of players who're unable to experience the skill and abilities of Sorceress in the game with the help of sound. If we talk about the character, it's quite popular in Lost Ark. However, there are a few possible workarounds available that you can check below to try manually fixing it.
1. Adjust Audio Language
Just make sure to head over to the specific disk drive location where you've installed Lost Ark on your PC. BY default, it should be in the C: drive if you haven't installed it anywhere else.
Go to File Explorer > C: drive > Steamapps > Common > Lost Ark > EFGame > ReleasePC > WwiseAudio > English.
Here you can copy the 'IISQ0T0784DXF8R6CM5MCMQYJM0J0QQC17.bnk' file.
Next, make sure to paste it to this location: C: drive > Steamapps > Common > Lost Ark > EFGame > ReleasePC > WwiseAudio > French (You can select any other language that you're using)
It should fix the specific issue for you. However, if the problem still appears, you can try some common workarounds below.
2. Check Windows Sound Settings
The second thing you can do is simply check for the system sound settings so that you can fix if the sound is set to low or mute or the output device isn't selected yet.
Make sure to head over to the in-game Setting menu > Select Audio.
Confirm the volume isn't set to 0 (zero). If it is then drag the slider to at least 50% so that you can hear out some sound.
Now, from the desktop screen, right-click on the sound icon in your taskbar.
Click on Open sound settings > Check the volume of your main device.
Right-click on your output device and click on Properties.
Under the Advanced tab, tickmark the Exclusive Mode checkboxes > Click on Apply.
3. Update Windows Media Feature Pack
Note: Windows Media Feature Pack is only available for Windows (N) versions no matter which OS edition you're using. So, if this feature isn't available on your PC then don't worry. Just head over to the next method.
Press the Windows + I keys to open Settings > Click on Apps.
Go to Apps and Features > Click on Optional Features.
Select Add a feature > Search or select Media Feature Pack in the list.
Relaunch the Lost Ark game to check for the issue.
4. Update Sound Drivers
If the audio drivers aren't installed properly or become outdated then you may face sound-related issues.
Right-click on the Start Menu to open up the Quick Access Menu.
Click on Device Manager from the list.
Now, double-click on the Sound, video, game controllers category to expand the list.
Then right-click on the active sound device.
Select Update driver > Choose Search automatically for drivers.
If there is an update available, it'll automatically download and install the latest version.
Once done, make sure to reboot your computer to change the effects.
5. Verify and Repair Game Files
Having a corrupted or missing game file on your PC may trigger a lot of problems like game crashes, sound bugs, glitches, and more. Repairing the game files automatically using the Steam client is one of the convenient ways that you can try out.
Launch Steam > Click on Library.
Right-click on Lost Ark from the list of installed games.
Now, click on Properties > Go to Local Files.
Click on Verify Integrity of Game Files.
You'll have to wait for the process until it gets completed.
Once done, just restart your computer.
6. Run the Game as Administrator
Make sure to run the game exe file as an administrator to avoid user account control regarding privilege issues. You should also run the Steam client as an administrator on your PC. To do this:
Right-click on the Lost Ark exe shortcut file on your PC.
Now, select Properties > Click on the Compatibility tab.
Make sure to click on the Run this program as an administrator checkbox to checkmark it.
Click on Apply and select OK to save changes.
7. Update Lost Ark
If none of the methods worked for you then make sure to update the Lost Ark game to the latest version. To do so:
Open the Steam client > Go to Library > Click on Lost Ark from the left pane.
It'll automatically search for the available update. If there is an update available, make sure to click on Update.
It may take some time to install the update > Once done, make sure to close the Steam client.
Finally, reboot your PC to apply changes, and then try launching the game again.
That's it, guys. We assume this guide was helpful to you. For further queries, you can comment below.