Animal Crossing: New Horizons is one of the best life simulation video games that's developed and published by Nintendo and available for Nintendo Switch only. It's a newly launched game where players can explore islands, collect stuff, build their own paradise, and more. Meanwhile, making a rock garden is another useful thing in the game because it helps you to develop your own areas. But most of the players don't even know how to do it. Therefore, we've shared a simple step-by-step guide on How to Make a Rock Garden in Animal Crossing New Horizons.
It's worth mentioning that setting up a rock garden is a quite lengthy process and monotonous as well. However, a detailed guide will help you to do it. So, have some patience and start following the steps below.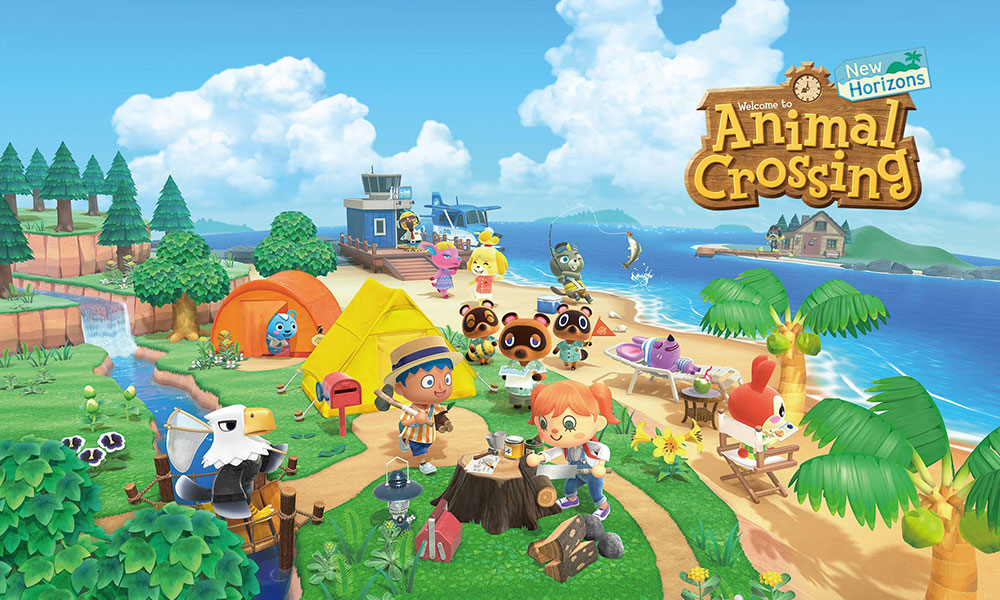 How to Make a Rock Garden in Animal Crossing New Horizons
So, in order to make a rock garden, you will require a couple of things that will gonna help you out.
6 fruit
A shovel
A grid area of 7×5 or 7×9 (placed across two regions of the map)
Unlocked terraforming
You will also need a simple design in the Custom Designs app which is easily editable.
Note:
Make sure that whether you will seriously need the rock garden or not. Because of the process so tedious and you will find difficulties to navigate all-around your island as well as money trees. So, if you really want this thing, only then follow this guide.
Set up your Grid
First of all, you will need to set up a grid for your rock garden. So, you will either require a 7×5 grid area, or a 7×9 grid area. Keep in mind to find the perfect place for your grid. When you open up your map, you'll see that the regions will become grids inside the map. So, you'll need to set your grid on the line which divides two regions.
It's up to you whether you want to set up grids vertically or horizontally. Now, find a place and use a hard path (stone or wood) to pull it out. Leave space between grids for the rocks.
Move your Rocks
Now, you have to eat all 6 fruit and then find all six rocks and destroy them as well. Once you've gathered all your materials, the rocks will take some days to respawn in your garden. However, you can also break the rocks and gather some materials for your island meanwhile the rocks will respawn in the garden area.
Block Future Rock Spawn
Use the Mannequin method to clean up the blockage as it will be an easier one. Although there are some other ways available that you can follow using the various guides on YouTube or Animal Crossing subreddit.
However, rocks can't respawn in some of the areas like on the beach, adjacent to the existing building, edge of river or pond, beside a tree, the edge of a cliff, stone/wood/brick paths, etc. Go to one side of your island and there you should start dropping mannequins. In order to block off the future spawns, you need to place down a mannequin in every two blocks.
Clean Up
Finally, let your daily things going on or you can leave the things and check in the next day as well. Check whether the rocks are spawning correctly in the garden or not. If yes, then leave all of the six mannequins to move into the garden. But if in case, the rocks aren't respawning then go to the map and check for any other possibilities. Meanwhile, if any rock spawned in your garden unnecessarily then break it using fruit and shovel.
You will need to follow this method until all 6 rocks have spawned in the garden. Once done, go to the Custom Design App on your Nook Phone. Next, load the simple design that you can easily edit to set up your mannequins. Just open it and change one part of it. This simple will remove all the mannequins that you've placed on your island. That's why it's one of the simplest ways to clean up.
That's it, guys. We hope you've found this guide helpful. For any queries, let us know in the comment below.