Using social media is like walking on fire. I mean, though it's fun and can bring you some sort of popularity the platform can also cause you discomfort. Yes, you got it right. I'm talking about online stalking and cyberbullying, which is a common occurrence on almost all social media applications. However, it is possible to avoid these situations. A feasible solution is to make your social media profile private. Today we will discuss how to make the TikTok account private in order to keep the stalkers and bullies at bay.
Everyone loves social media and the reachability it offers. There are a number of users who also hate it when their share of privacy is breached on the digital network. On social media, we get to see two kinds of people. Those who are responsible and give respect to others' privacy and follow rules. The second ones are just the opposite. Give them any social media, they will keep stalking people. Often they end up bullying and threatening others over social media. This itself is a crime as per the Indian Cyber Law.
The only way to outsmart these kinds of stalkers is to keep the profile private. This means your profile is accessible to only those people whom you allow to follow your content.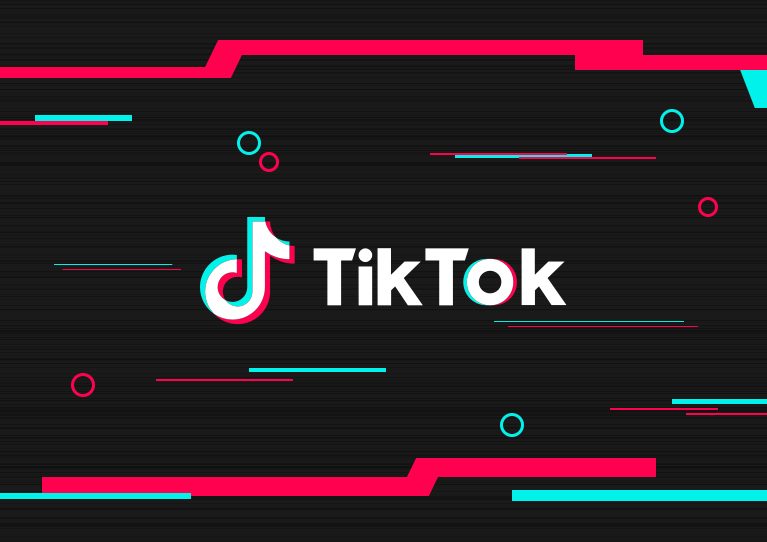 Related | How to Delete TikTok Account Permanently from Smartphone
How to Make My TikTok Account Private
When you make an account private, no random person can follow you or your content. First, they need to send you a Follow request. Only when you accept it, then it will give them access to your content. That's the advantage of having a private account.
Now. let's see how to make any TikTok account private.
Open your profile
On the top right hand, you should see vertical 3-dot button. Tap on it
Then select Privacy and Safety
There should be a Private Account option under it

Simply tap on the toggle beside it to enable it.
Once you make your account private, you should see a lock icon beside your username when you come to your profile section.
Just because you are making your account private doesn't mean that you have any limitation on creating content. The only catch is the content will be limited to the people you give access to your account.
Other Aspects of Privacy on Tiktok
Now, let's discuss some other aspects of privacy that a user can follow on TikTok.
Select who can send you Direct Message
If you don't like getting unnecessary Hi and Hello message from any random person, then either disable it or set it to get messages from users who follow you.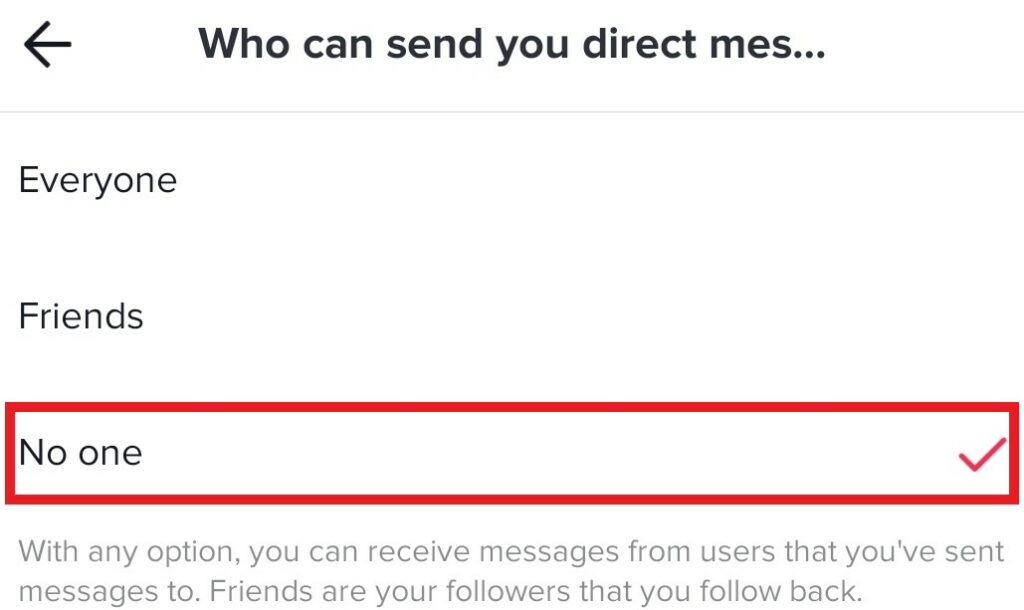 Who Can Comment on Your Video
Again,  you can select who can comment on your content. Not every comment has to be nice and full of praise. Sometimes, some creeps may comment on something unparliamentary. So, to avoid that, you can either disable comments or allow comments only from your followers.
Blocking A TikTok Account
if you think someone is crossing his or her limits while interacting with you on TikTok, simply block them. Blocking is easy to do.
Go to the profile of the user you want to block
on the top right corner, tap on the vertical 3-dot button
At the bottom of the screen, a small pop-up would show up

from that select Block.
So, that's all about how to make your TikTok account private and what other privacy factors you can follow on the social media app. We hope that you found this guide informative.