Wearables have become a common gadget among the world population today. Many manufacturers have taken the wearable gadget sector very seriously. But for Apple users, it is always about the Apple watch. Apple watch has been very successful as a gadget which can simplify the use of iPhone usage for its users. When the increased use of this gadget, the need for your iPhone near you. So it is really important to learn how to handle phone calls coming on your iPhone with your Apple Watch when your iPhone is not within your reach. Please read through this article to know how to manage phone calls on iPhone X with Apple watch.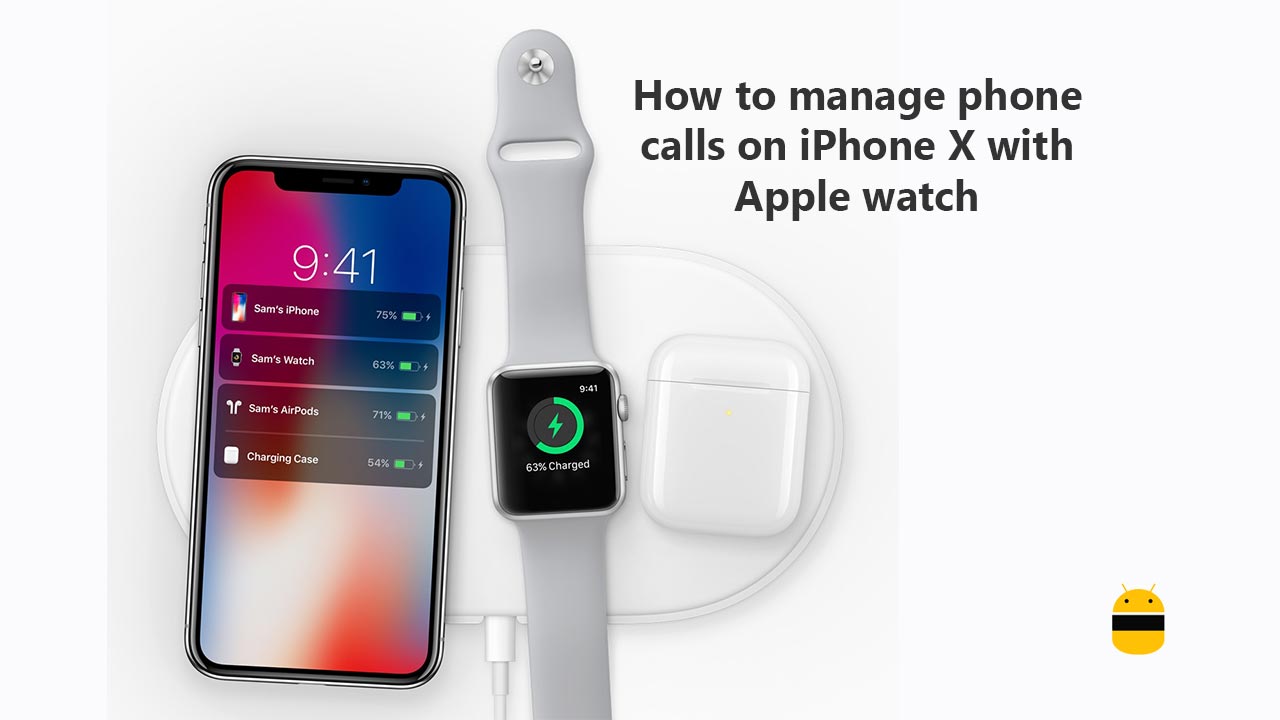 Ways to manage phone calls on iPhone X with Apple watch
With your Apple Watch you can do a lot of things like making calls, answering calls, and also transferring calls from Apple Watch to iPhone X. The steps to do all of these are given below, please read through to find out.
Steps to make calls from Apple Watch
Apple Watch also has the Phone app which can be used to make calls the similar way you make a call from iPhone X. The steps to do this are:
Open the phone app on your Apple Watch
You can select the number you want to call from favorites, recent or contact tab
Simply tap on the number or contact name to make call
You can also use Siri to make a call from Apple Watch.
Steps to answer phone call from Apple Watch
The steps to answer a phone call from your Apple Watch is similar to the steps you do on your iPhone X. The steps are:
Raise your wrist or tap on the Apple Watch screen to on the display
Tap on the green answer button
Use the decline red button to hang up
You can also decide to mute a call by placing your hand over the screen of the watch.
Steps to transfer call from Apple Watch to iPhone X
You can also choose to answer the call directly on your iPhone X using the Apple Watch. While the call is ringing you can simply scroll down using the digital crown and tap on the answer on iPhone option. if you have already answered the call on Apple Watch, and if your phone is locked swipe up on the phone icon to get to call. If your phone is not locked, tap on the green bar on the top of the screen.
I hope this guide was useful in understanding how to manage phone calls on iPhone X with Apple watch. If you have any queries or feedback, please leave a comment below.