The trends in smartphones have been changing since a long time. Every time some smartphone manufacturer comes up with some cool feature and every other company mimic the same thing over. The one thing that is in trend now is the AR emojis. As usual, started by Apple AR emojis are a thing now. Samsung and Google Pixel devices also came up with some cool AR emoji setup on their devices. Although the AR technology has been there for smartphones for few years with AR emojis it has become an important part of the smartphone. While the trends grow in popularity Samsung is planning to do something big with this. As a starting Mickey and Minnie Mouse AR emojis added to Galaxy S9.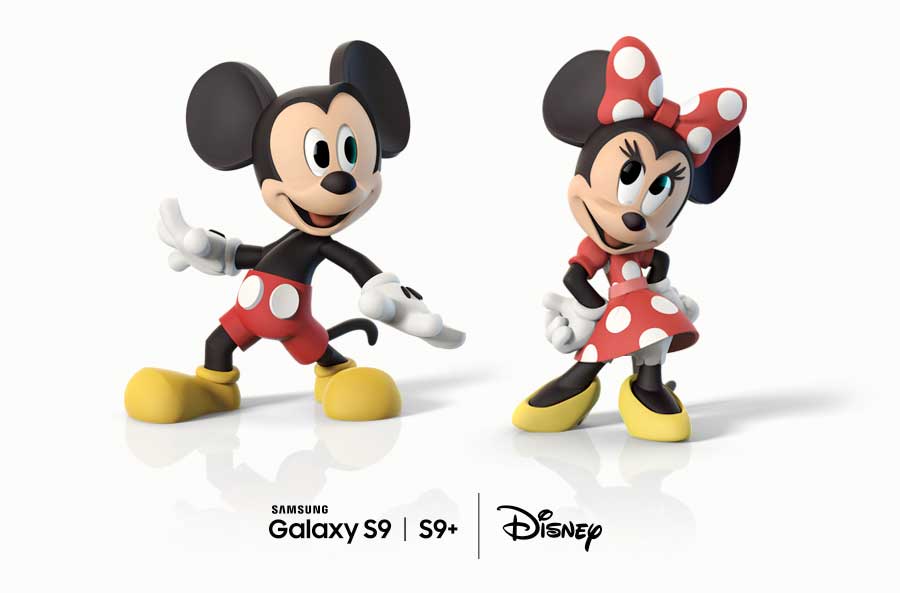 Previous Samsung has announced that they will be adding Disney characters to their AR emoji package. The addition of the world-famous Disney characters Mickey and Minnie Mouse marks the start of the collaboration of Samsung with Disney. Apple has already joined with Disney and bought in a lot of Disney characters into their AR Emoji package. We can expect many more Disney characters getting added to the latest Samsung flagships Galaxy S9 and Galaxy S9 Plus soon.
The new AR emojis in Samsung Galaxy S9 can be obtained easily from the camera app itself. You can launch the camera app, and tap the '+' icon to download the new AR emoji and a lot more in the collection. Unlike the Animoji Available on Apple iPhone X, you cant make emojis look like you in Samsung Galaxy S9. Instead, you can make these emojis emote you. There are options to download and sent these as GIFs to other people. The downloaded GIFs of this AR emojis will be supported by any smartphones available today. There are some restrictions based on regions for the release of new AR emojis. So if this is not available yet you are recommended to wait for some more time.