Around the globe, in more than 70 markets Galaxy S9 and Galaxy S9+went up for sale. The specialty of this is that Samsung launched the much awaited two characters from the Disney world to the AR emoji group. And this Mickey Mouse and Minnie Mouse emojis are only available for Samsung Galaxy S9. This was created by the AR emoji feature on the handsets. This AR emoji can create your own emoji which will look like you and it can also act like you by using the S9 and S9+'s front camera. It will map over 100 points on your face. It's very thankful for its partnership with Disney. Why because you can add your expressions on Mickey Mouse and Minnie Mouse. Throughout the year there will be more and more Disney characters will accompany Mickey Mouse and Minnie Mouse.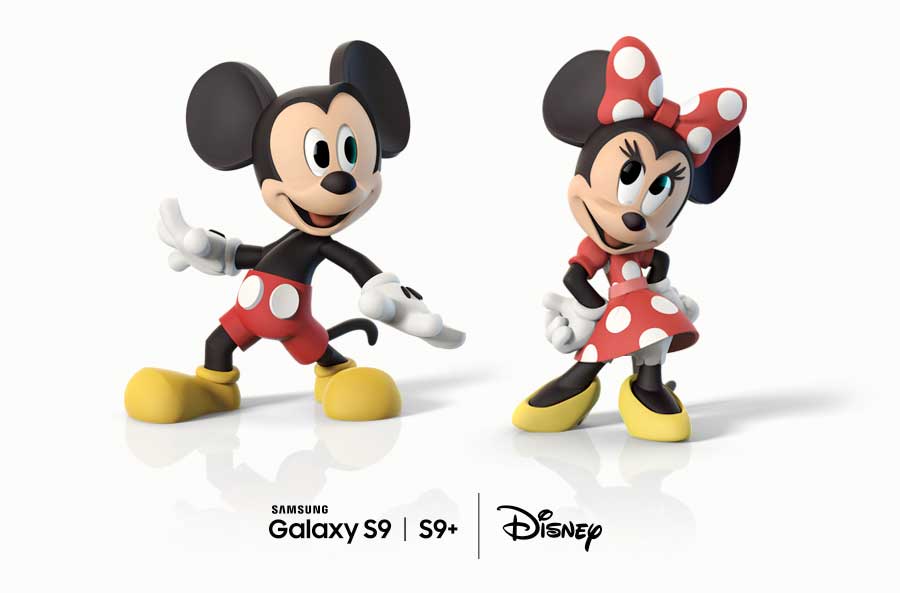 For the recent receivers of Samsung Galaxy S9 or Samsung Galaxy S9+, it will not be a familiar process to download the new emojis for AR emoji. And also they will not be fully aware also. If the problem is that, here are the instructions to follow to download the Mickey Mouse and Minnie Mouse characters. For some this Mickey and Minnie, Mouse emojis will not be available in your region may not be received it yet. In such case, you can simply try it out later on. There are some licensing issues are existing in the markets, because of that, there is a chance to block the company from releasing the emoji. So because of this also you will not be able to download them. And it's expected that for those who this is not available will be available in the coming days.
Steps to Enable Mickey Mouse and Minnie Mouse on Galaxy S9 and S9+
So now let's go to the steps to follow.
First, you have to launch you S9's or S9+'s camera app on.
Then hold the phone vertically (Samsung logo on the top and navigation key below) to switch the front camera by swiping up or down. If the camera is already started working skip this step.
Next, you have to swipe left for a couple times till you the front camera switch on the AR emoji mode.
Tap the + icon at the bottom right of the screen to see the list of stickers which are available to download.
Now you will see the Mickey and Minnie Mouse emoji in the top of the list or first in the list.
If it's not there it will not be available in your country to try it later.
If you got it tap on the option and that will take you to the official Samsung App Store.
Then tap the download button to install the Mickey Mouse and friends AR emoji listing.
Then go back to the phone camera. And now when you swipe you will get the available emojis and now you can create Mickey and Minnie Mouse emojis.
So go and collect your S9 and enjoy with Mickey Mouse and Minnie Mouse.
I hope this guide was helpful to Enable Mickey Mouse and Minnie Mouse on Galaxy S9 and S9+.