Microsoft's Flight Simulator launch is now surely coming this year as the requirement specification list for this upcoming game has been released by Microsoft. The idea of taking off an airplane from one of the 37,000 real-world airports in broad daylight amidst regular air traffic or in the night with the beautiful twinkling stars all around has excited a lot of joystick owners. No, we don't know the exact date for the official launch, but we can stay prepared for it by beefing up our PC's internals to make sure that we can enjoy it to the fullest when we get our hands on it.
Now, this is not a miniature game by any means. It requires a lot of horsepowers, especially from the GPU, to ensure smooth gameplay. So the heads up from the company can be appreciated as many budget gaming setups will struggle to keep up with it for sure. Inevitably you can run it in a budget setup, but the experience just won't be satisfying. If you are someone who is looking forward to this new launch from Microsoft and are eager to experience it for yourself, then take a look at the specifications mentioned below. These lists of required specifications are official from Microsoft. However, make sure that your system's setup at least goes over the recommended settings and not just the minimum ones.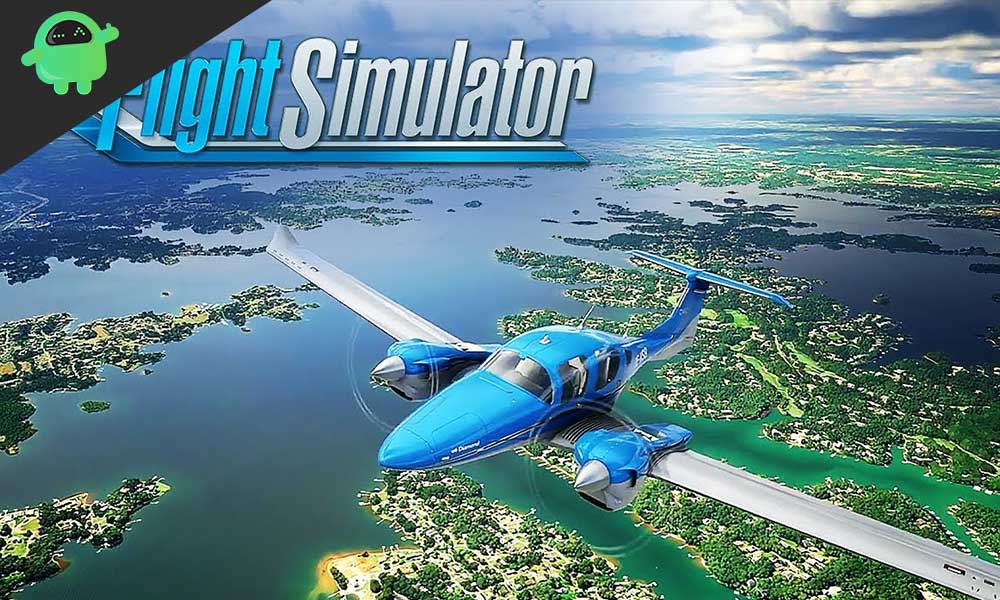 https://www.youtube.com/watch?v=BCBgO6St9ug
Requirements for Microsoft's Flight Simulator:
Minimum Specifications:
CPU: AMD Ryzen 3 1200/ Intel Core i5-4460
RAM: 8 GB
GPU: NVIDIA GeForce GTX 770/ Radeon RX 570
VIDEO RAM: 2 GB
FREE DISK SPACE: 150 GB
BANDWIDTH: 5 Mbps
OS: Windows 10 64-bit
PIXEL SHADER: 5.0
VERTEX SHADER: 5.0
Recommended Specifications:
CPU: AMD Ryzen 5 1500X/ Intel Core i5-8400
RAM: 16 GB
GPU: NVIDIA GTX 970/ Radeon RX 590
VIDEO RAM: 4 GB
FREE DISK SPACE: 150 GB
BANDWIDTH: 20 Mbps
OS: Windows 10 64-bit
PIXEL SHADER: 5.1
VERTEX SHADER: 5.1
As mentioned above, it is better to have internals a little higher than the recommended ones. It will ensure that you get the gameplay that was intended by the developers. So, we have compiled a requirement list on our own, which should provide smooth gameplay.
Optimal Specifications:
CPU: Ryzen 7 Pro 2700X/ Intel i7-9800X
RAM: 32 GB
GPU: NVIDIA RTX 2080/ Radeon VII
VIDEO RAM: 8 GB
FREE DISK SPACE: 150 GB on SSD
BANDWIDTH: 50 Mbps
OS: Windows 10 64-bit
PIXEL SHADER: 5.1
VERTEX SHADER: 5.1
In these specifications, we see the requirement of Bandwidth because this game will require a high-speed internet connection undoubtedly. It is impossible to load the entire geographic location of the world in just a mere 150 GB file size. The game's content will be streamed over from Microsoft's server, and to make sure that you don't face any interruptions, you need to ensure a fast internet connection with no or high data capping. Microsoft has enabled third party support, which will make sure that the game stays for a while, at least in the initial few years.
As per the release, we can expect to see this game in retail(offline or online) in this year itself. However, it could be till the Q4 of 2020, so don't keep your hopes up for an early release.
So there you have it, everything we know so far about this upcoming game from Microsoft. Comment down below to let us know how excited you are about this next adventure. Also, check out our other articles on iPhone, Android, Games, and much more.