Microsoft Teams and Slack are both pioneer software when it comes to team management over the internet. With work from home scenario, most HR managers need to switch to online ways of team management rather than the traditional ones. In these situations, both of these apps help a lot. However, it is important to choose only one app to boost your productivity. So most people are confused about what to choose in Microsoft Teams vs. Slack tools for proper management of their coworker's work colleagues. 
Microsoft Teams is one of the profoundly famous team communication apps designed on a higher enterprise level to provide the best team chatting experience by Microsoft. On the other hand, Slack doesn't stay anywhere behind as it has its perks. It has been dominating in this field for a long time now. Diving deeper into their roots, in 2016, Bill Gates met with Satya Nadella about bidding a huge amount to buy Slack. However, later they came up with the idea of developing a distinct platform known as Microsoft Teams today.
Although both the applications' primary purpose seems to be the same, they are indeed two fierce competitors. Both Microsoft Teams and Slack can be differentiated based on multiple factors. So, if you plan to go with one of them but are still confused about which one would be a better pick, here's a detailed comparison between them. Just go through this entire article once, and by the end, you will be all sorted.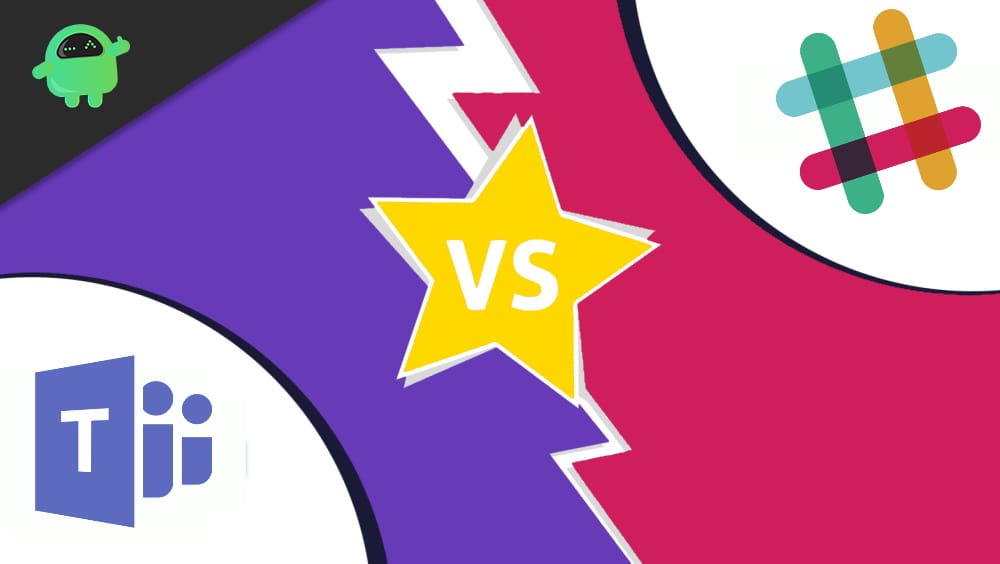 Microsoft Teams vs Slack: Which One Is Better?
Both Microsoft Teams and Slack come with their pros and cons. They differ from each other in multiple factors. Here are some of the most concerning factors you must look into before going for one of them:
Messaging
After all, messaging is the primary function of both apps. Considering their messaging abilities, both the applications contain some cool features such as thread messaging, private chat, and more. However, the biggest difference between both apps lies in their editing capabilities. Microsoft Teams seems to offer a slightly more advanced set of formatting tools to make your messages more flexible and customized as per your wish.
You can change the font color, and font style, add bulleted/ numbering lists, send gifs., stickers, and more. Plus, searching for gifs. or emojis are made much easier. Simply type in the name of the emojis you need, and they will immediately pop up on the screen.
On the Contrary, Slack does a better job with the reactions you can send to someone's reply. You can simply like someone's message or share different reactions to it. Slack also introduces essential features such as setting reminders on messages, editing a message, marking as unread, etc. Based on their messaging features, we can consider it a tie between Microsoft Teams and Slack.
Video Calling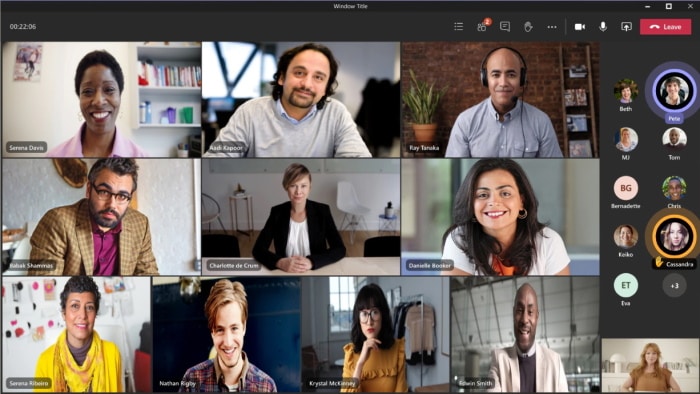 Video Calling surely has a significant role to play in a team chat app. Fortunately, both Slack and Microsoft Teams do a great job in this section as well. The quality of the videos is quite considerable, if not perfect, though. Besides, with Microsoft Teams, you can instantly shift to voice or video calling from messaging with just one click. So, considering the quality of the video calls, both the applications could be measured on the same level.
Perhaps the difference here actually lies with the number of participants. Slack allows a maximum of one person to join in a video calling with its freemium plan. However, by upgrading it to a paid plan, you can increase the number to up to 15 members. On the other hand, Microsoft Teams' paid plans stretch this number to around 250 participants in a video call, which is definitely a huge figure.
Task Management
Neither Slack nor Teams do actually feature a built-in task manager. So, it's quite a disappointment for such hit names to miss an important element like that. However, you can still create, manage, and finish your tasks in Slack using the Actions. For Microsoft Teams, the thing again works similarly, and only you have to use the Planner this time for your task management.
Threads
Threads are an interesting way to continue any conversation. It keeps the entire conversation clean and well-organized, making it much easy to understand. Luckily, Microsoft Teams lets you use this feature to the full extent to keep up with the best of your experiences. You can use threads in Teams by simply replying to the messages. However, one thing to note is you can only use this feature with channels and not private conversations.
Slack, too, has introduced the thread's feature in all its mobile, desktop, and web platforms. You can use this feature in Slack to have a more personalized messaging experience. To start a thread in Slack, just hover over the messages for a while. Select the new chat bubble from the context menu, and there you go.
Integrations
When it comes to integrations, Slack is the absolute winner, without a doubt. Being a crucial part of Microsoft, it is predictable for Teams to have seamless integration with Office 365. Besides, it has many integrations with third-party apps as well, thus taking the total number of integration to around 300. Compared to this, Slack has more than 800 integrations with quality applications, and the number is rapidly increasing over time.
Pricing
Both the apps are available in free as well as paid versions. However, the features are very much limited with both the freemium plans. So, if you want to leverage the best of their services, upgrading with a paid plan seems justifiable. For Slack, it is available in two different paid versions. The Standard plan comes for $6.67 per user per month, whereas the Plus plan comes for $12.50 per user per month (both billed annually).
Contrarily, for Microsoft Teams, you need to have access to Office 365, and it will have Teams as an integration. The lowest plan for Office 365 costs around $5 per user per month, while the Business plan comes at $12.50 per user per month (both billed annually). Interestingly, you can take a 30 day trial for both the paid plans before actually paying for them.
Microsoft Teams vs Slack : Which one is better?
Since Teams is a part of Microsoft Office 365, it certainly has much better integration with all other Office products. You can seamlessly work on multiple platforms without even having to leave the application for once. If you are already working on the other Microsoft applications such as Word, PowerPoint, etc., Teams is undoubtedly a better pick for you.
However, if you have a limited requirement, Slack is slightly more advantageous than Teams. This is mainly because of the huge number of integrations and the application's easy usability, which seems suitable for everyone.
Conclusion
Microsoft Teams vs Slack both offer a reliable team chat service to their users. However, both have their own perks that make them unique. If you use other Microsoft applications such as MS Word, Excel, PowerPoint, etc., then Microsoft Teams looks beneficial. But if your requirements are only limited to team communication or are not used to Microsoft's other applications, then Slack will certainly give you a better user experience.