Microsoft is always busy sending updates to its latest platform, at the moment it is Windows 10. But, apart from the desktop version they are also updating their core app so users using the app on Android and iOS devices can also get better performance.
Today Microsoft has released new updates for its Office apps being used on Android devices. Now, the latest version is 16.0.10325.20043 and is called the 'July 2018 Update'.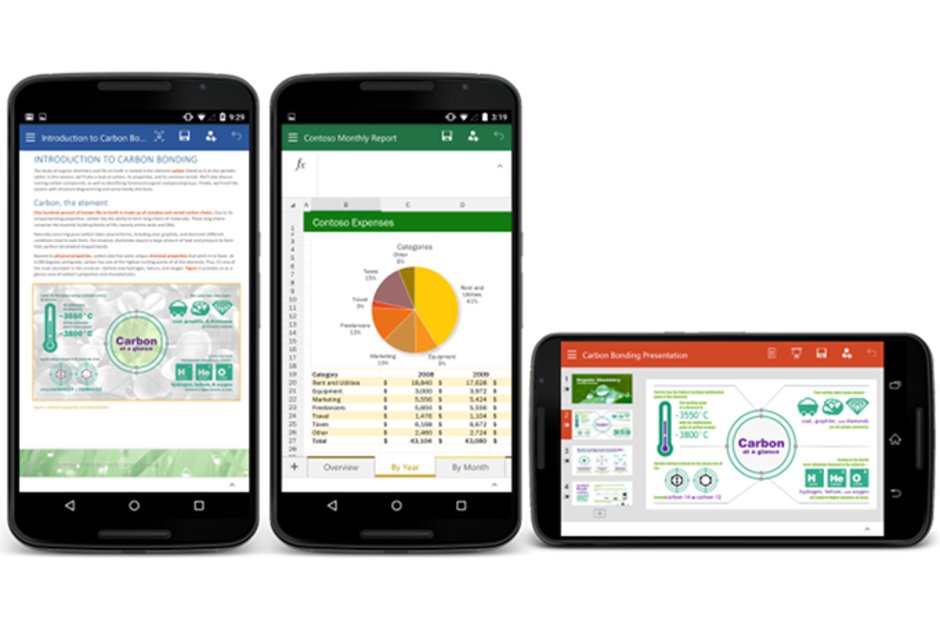 The new update is going to improve the user experience as now on the word you can see the word count even while you scroll through the document. Now just like on the desktop, you can see the word count as you type.
Apart from the word, Outlook has also gotten some new features added. Now you can delete contacts directly from Outlook. For this just go to the contact page right from the application and delete.
Outlook also gets a 'do not disturb' feature which lets you turn notifications off so you don't get distracted at work or if you are at a place where you need silent mode on.
Apart from this other features include accessing group notebook from your group card. For this, you need to laugh OneNote from Outlook and access the group notebook/s you share. You also can open your shared calendar right from your Android device.
For Excel users, now you can extract any text or number from an image by using the insert — Data From Picture feature and also insert attachments to your notes. This is useful for those who require attaching relevant information like PDF files, document or excels sheets in OneNote.
The iOS device users also get major updates for Outlook, Word, PowerPoint and Excel every month. For the mentioned updates, for now, you need to join the beta version as it will be some time before the features enroll for the regular user.
The latest update now allows you to insert and edit icons in your document from more than 500 icons. This feature is available for Word, PowerPoint and Excel. You can now print slides from notes or even full-page slides from PowerPoint as well.
Now with the Redmond Giant feature, you can edit slides in landscape mode, ideal for large display phones.
Microsoft intends to ease the user experience for the users so the user can focus on other important things, like with the turning email notifications off feature.
These updates at present are available for the Android  Office 365 users and are tested on Office Insider.