Minecraft Dungeons, a recently released Dungeon Crawled video game. It has got all the hype around the gaming world, like Minecraft, perhaps more because a lot of people are looking to try a new action RPG. Yes, it is a fun game with Minecraft like interface plus action RPG. Unfortunately, a small number of users have reported that they are confronting an error that is not allowing them to continue the game.
The error pop-ups from the screen read, "Minecraft Dungeons Does Not Work On This Device." Some users deemed it might be an issue with the game as It just got launched and is fresh. Surprisingly, the most common thing among the users who reported the error, is that they all are PC users, and some of them have explicitly stated facing the issue in Windows 10.
So the assumption that the issue might be intuitive is eliminated. The actual problem seems to be in Windows 10 or the recent. Luckily, there is a solution to this problem: Update your Windows to the latest version. Relax It's not a technical task, you don't have to see a computer doctor, you can fix the issue right from your couch. Sit back and follow the step by step guide to fix "Minecraft Dungeons Not Work On This Device" issue.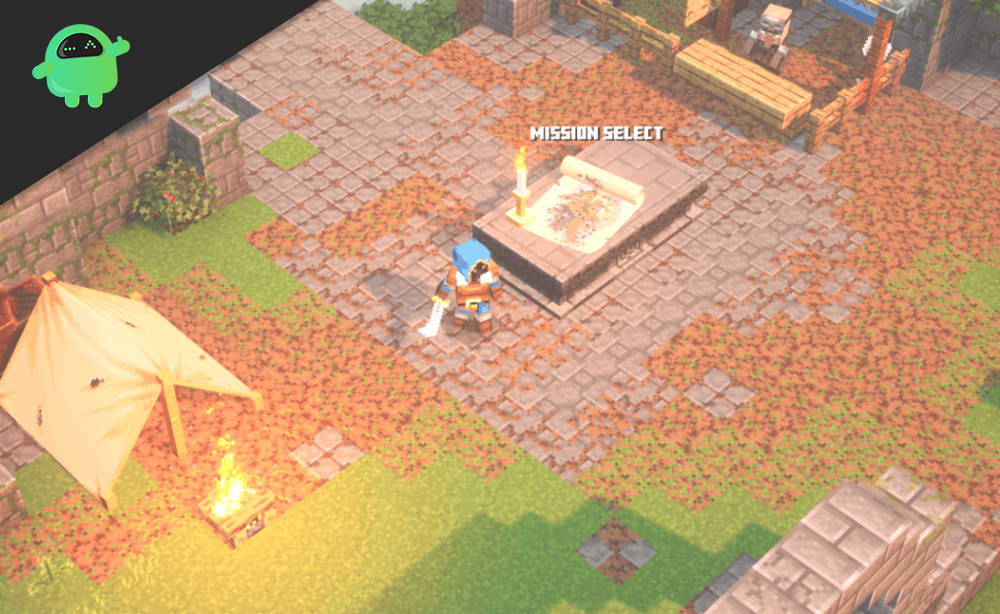 Fix: "Minecraft Dungeons Does Not Work On This Device" Issue
Before heading further, let me make you understand this: updating your Windows doesn't mean like you regularly do, or one that's automatically done by your system. You need something more here, a 1909 version of windows, recently introduced by Microsoft. However, It is an optional update, and you need to manually install it to fix the issue (the version requires monthly updates, although you only need to install it once to fix the error). Plus, the new version comes with features such as performance enhancement, additional protection against theft and enterprise, and much more.
So what you need here, along with the regular update, is a "Feature Update" that will give you the latest 1909 version of Windows 10.
Go to the Start Menu and type "Settings."
Open "Update and Security" from the Settings window
At the top, you will see a button that says "Check For Updates" click on it. The system will now make sure that your Windows 10 is up to date. If an update is an available click on the "Download" button.
Next, you will also see a "Feature Update" section and a blue hyperlink that reads "Download and Install". Click on it to download the feature update 1909.
After following the process step by step, restart your system to finish the updates.
Conclusion
After the installation is done, head over to the update and security section. And see If there are any more updates to install. If not, try opening Minecraft Dungeons, you will be able to enjoy the game now without facing the error. The simple Windows Update has seemed to resolve the issue of many users.