Ever since its release this month, Mojang Studios and Double Eleven's Minecraft Dungeons have fast grown in its popularity among gamers across the world. Although it did receive mixed reviews from critics, fans have openly expressed their love for the game and its unique features. The exciting dungeon crawler is inspired by the classic Diablo and allows you to take on vicious lynch mobs and evil forces while collecting rare items and enchantments to help you tip the scales in your favor.
There are certain unique features of Minecraft Dungeons that you need to get acquainted with. One of these is the concept of souls, which are required by certain artifacts in the game. Souls are obtained by slaying foes during the game's campaign. You will notice a small ghost emerging from where your slain enemy fell and floating high above your character. Artifacts that require souls are also associated with a cooldown, but they also need souls to be activated. Let's head down to our guide to checking your Soul Count in Minecraft Dungeons.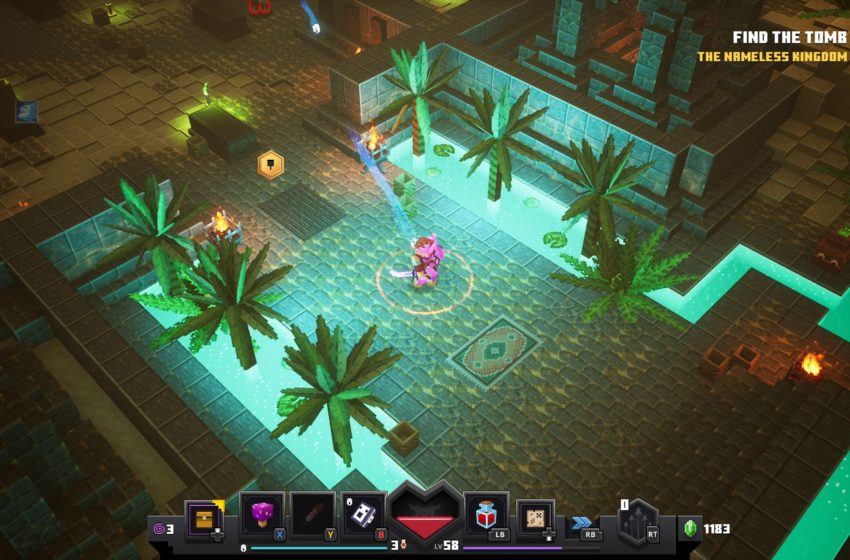 How to Check Your Soul Count in Minecraft Dungeons?
You will be able to see the number of souls you possess just under the artifacts tab on the lower left side of the screen. There, you will notice a little ghost-shaped icon and a bar. You should see a white skull-like face on the left of this bar. This is a symbol for the number of souls you have on your character. The bar will grow in size as you collect more souls, and the field will become blue in color. Although you cannot see how many souls you have obtained, it indicates how many you do have.
Most artifacts will be activated by about one-third of this bar. This is most probably because you can have a maximum of three artifacts at the same time on your character. Moreover, all of these artifacts can possibly use souls. Certain other items like the soul bow and the phantom armor facilitate the process of obtaining souls during a playthrough.  This will boost the number of souls you receive for each enemy you destroy. It will speed up the rate at which your soul bar is filled up.
Significance of Soul-Based Artifacts
Much similar to the Soul Healer, artifacts dealing with souls can act as a health potion of sorts. They can literally help you snatch victory from the jaws of defeat, and get through the level alive. That said, they alone cannot help unless you play your part well. If you wait for their cooldown period and spam the artifact, you're doomed. You must fiercely push forward and engage in battle against violent mobs, and harvest their souls for your purpose.
So that's it. We hope you had a wonderful time experiencing the powers of soul-based artifacts in Minecraft Dungeons. We hope this guide helped you. If you think the same, go and check out our best iPhone Tips and Tricks, PC tips and tricks, Games and Android Tips, and Tricks. Moreover, you may also subscribe to our very own YouTube Channel and participate in the $150 giveaway contest. However, if you have any queries or feedback, do comment down below with your name and e-mail ID. Happy gaming!