The Jungle Awakens DLC has just released for Minecraft Dungeons, and as the name suggests, there are plenty of fun activities set in a lush green jungle. Once again, players will be dealing with the Orb of Dominance. Even though it had been destroyed before, it has somehow managed to mark its presence in the jungle. There are brand new locations, weapons, and gears along with a secret Dingy jungle level.
Here, we are going to look at how to unlock the Dingy Jungle secret level in Minecraft Dungeons.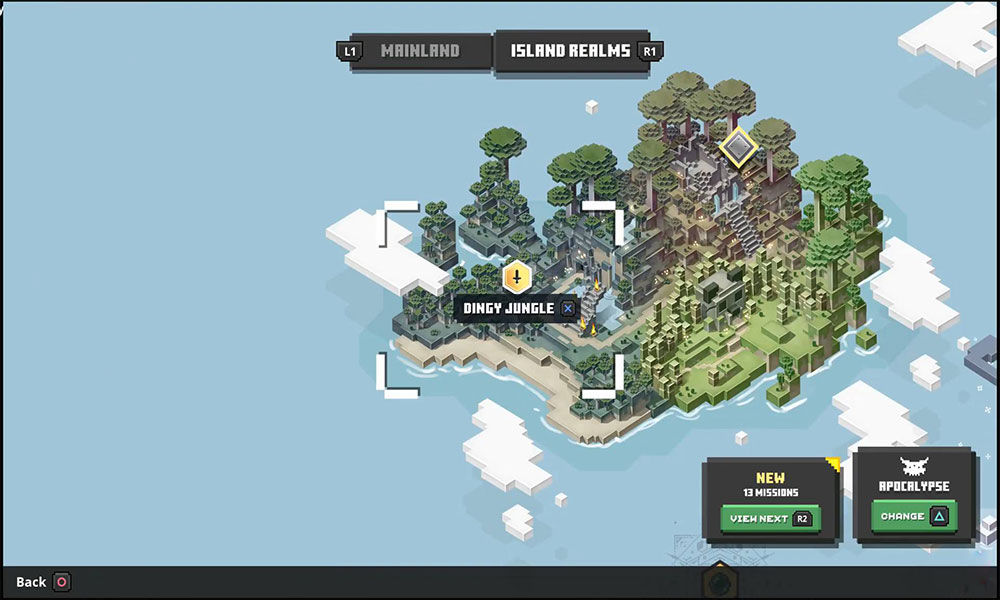 How to Unlock Dingy Jungle Secret Level in Minecraft Dungeons
In order for players to unlock the Dingy Jungle secret level in Minecraft Dungeons, they must pass the base level of the game. This means, going head to head with Arch-Illager and defeating it.
Once the base game is cleared, players will have to spend some time exploring the jungle by following the quest markers. Over the course of their journey, there will be chances of finding Dingy Jungle chests that will be filled with valuable loots.
Players will have to make their way through several gates and fight off against hordes of enemy opponents while doing so. Once players cross the second gate, they will enter the canyon area. They then have to make their way over the bridge until they come across a small entrance.
This entrance will be obvious to spot for astute players as it will be lit up with a small flame and marked by giant red flowers. This is the Dingy Jungle Secret Level in Minecraft Dungeons.
Path
Once players reach the Singy Jungle Secret level, they can head inside but need to be cautious as the new environment is a deadly and beautiful mix of lava and jungle. On the far top side, there will be a button that needs to be pressed. Follow suit with another 2 buttons that are not too far from one another. After players press the third button as well, a hidden path will reveal itself that will take players westwards on the map.
Players need to follow the path all the way through until they cross 3 markers. Beyond this point, players will be able to find the secret scroll that unlocks the Panda Plateau in Minecraft Dungeons.
This concludes our guide on how to unlock the Dingy Jungle secret level in Minecraft Dungeons. We hope this guide helps you. If you liked our guide, don't forget to check out our other Windows Guides, Gaming Guides, Social Media, iPhone Guides, and Android Guides to read more. Subscribing to our YouTube Channel will surely help you win our $150 giveaway contest. If you have any questions or feedback, comment down with your name along with the email ID, and we will reply shortly. Thank you.Good luck!