Google Stadia requires a specific set of hardware and network requirement to run optimally. Without a proper network with good bandwidth and high-resolution display, you won't be able to enjoy Google Stadia services. In case you are not aware of the latest minimum requirements for Google Stadia, then this article is just for you. Today we will guide you about the minimum specifications of hardware as well as network requirements for that you can enjoy playing 4k Gaming in Google Stadia.
Google Stadia is the latest Cloud gaming platform for gamers who love to play 4k games. The best part about Google Stadia is that you don't need to own a powerful gaming gig to run 4k games. And this is why most gamers prefer to use Google Stadia over traditional gaming counterparts. However, the gaming stream works on the internet and requires fast internet bandwidth. Also, you would need a 4K display which supports 60FPS video input and much more. Read this complete article to know about Google Stadia requirements.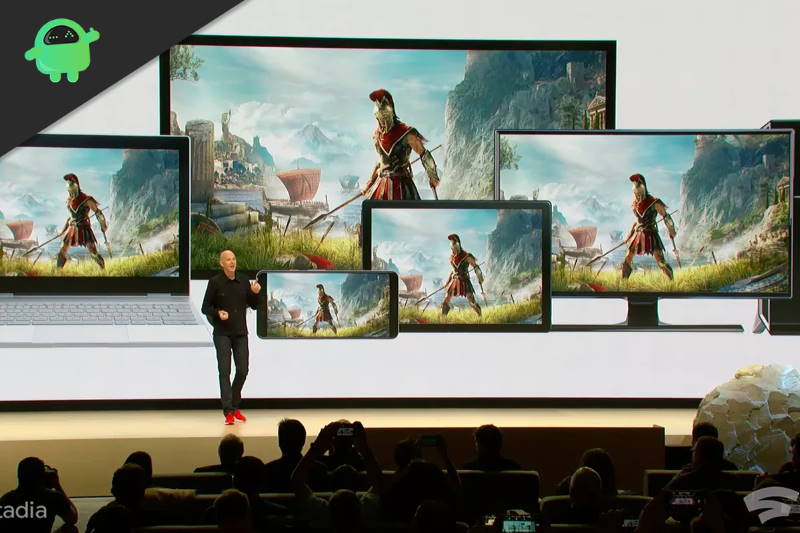 What Is Google Stadia?
Google Stadia is a cloud gaming service that runs on Google servers. It supports 4k game streaming at 60 fps with support for HDR. You do not require any additional hardware equipment to use it. All you need is an internet connection, and you are all set for experiencing some high-end gaming. Google offers two tiers of service; the base plan comes for free and is available in 1080p quality. However, the pro tier asks for a subscription fee, but it also opens many more features for you.
You can start playing right on your smartphone and PC, although you will need a Google Chromecast Ultra to launch games directly on your TV. You can also use the Stadia Controller to make your experience better. However, it is optional. Stadia also allows live streaming to Youtube in 4k, the same time you are playing. Well, if you were looking for a replacement for those expensive consoles, Stadia is just the perfect option for you.
Minimum Requirements to Play Google Stadia on TV & PC
Google stadia need special hardware, as well as the network requires to serve you the best 4k gaming experience. Also, Google stadia services are not viable in Hawaii or Guam. Some of the countries which Google Stadia supports are:
United States
Canada
United Kingdom
France
Italy
Germany
Spain
Sweden
Denmark
Norway
Finland
Belgium
Ireland
Netherlands
If you're not from these regions, we recommend you to use a high-speed VPN service to access Google Stadia servers. Now lets come to the minimum requirements for your Google stadia console.
A Google account. Please note that managed accounts like G suite accounts are not supported yet.
Stadia Founder's Edition, Premier Edition, or a Stadia Buddy Pass.
Google Chromecast Ultra
Stadia app for your android or iPhone devices
Install the latest version of Google Chrome Browser (if you're playing on PC)
A Stadia Controller, a Playstation DualShock 4 Controller, an Xbox One Controller, etc.
A fast internet connection (minimum 10 Mbps for 720 gameplay & 53 Mbps for 4k Gameplay)
Conclusion
These are some basic requirements. Make sure to fulfill them before starting Google Stadia. Also, make sure you have a good and fast HDMI cable for 4K @60FPS gameplay for the smooth gaming experience. In case you have any doubts about Google Stadia's minimum requirements, then you may ask below.