The new update for Call Of Duty Warzone and Modern Warfare brings in some new changes, including a new weapon update. The weapon that has got everyone talking in this new update is the MK9 Bruen LMG. It is a machinegun that has severe damage and quick-fire mechanism, so going up against several enemies becomes more comfortable if you have it. It is a bit heavy to carry around as a primary weapon, but the damage somehow makes up for it.
But how do you get your hands on this weapon? How do you unlock it? Well, there are two ways to do it, and in the article, we will guide you through both the processes.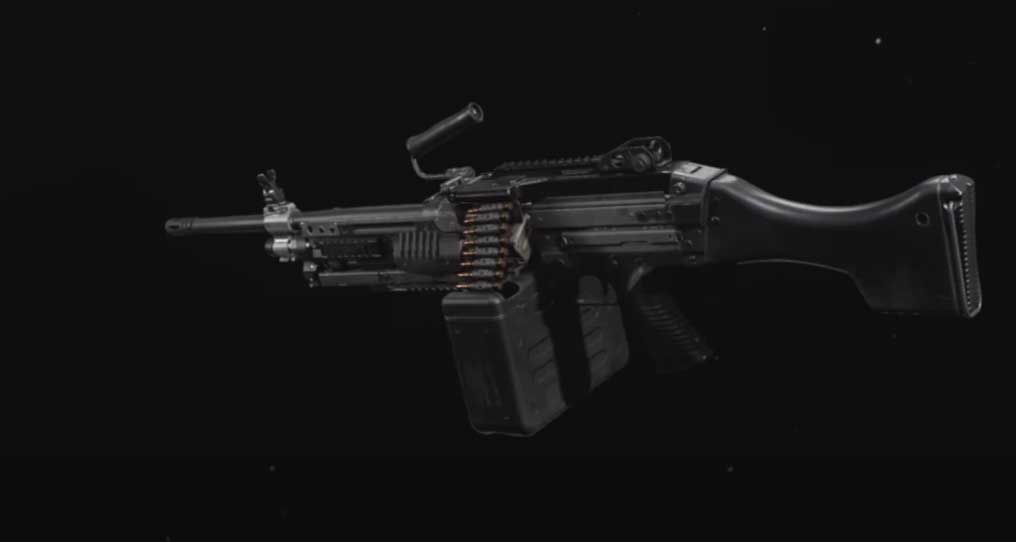 How to Unlock MK9 Bruen LMG?
1st method- Get three kills
So the first method to unlock the MK9 Bruen LMG is to complete a challenge. The new weapon is an LMG, and the challenge also involves kill using an LMG, but the catch lies in the process. You need to kill a total of 3 players across 15 matches, using a smoke grenade to cloud them with it and then fire at them using an LMG. Yes, it sounds a bit confusing, but it could be completed quite merely. All you need to is throw a smoke grenade where there are a bunch of enemy players and then shoot at them from a distance. You don't need to be in the smoke with them. Another thing to remember is that the range of the smoke is not accurate in the game all the time as it slowly clears out. So rather than killing just three, you should go ahead and try to get four or maybe even five kills to be sure.
Now smoke grenade is the critical element of this challenge so you can carry a Munitions Box. This will let you take several smoke grenades with you when you gear yourself up. You can also try throwing a smoke grenade in a path that you know you will cross and then shoot at him from a distance to get the kill in the smoke.
2nd method- Encryption Bundle
The second method is the easiest of the two. To unlock the MK9 Bruen LMG, you can purchase the Encryption bundle from the Modern Warfare store. This will give you access to the Glitch blueprint of the machine gun, and having a blueprint for a weapon automatically unlocks it. This will cost you 1,200 CP, which, when converted, is a little bit over 10 USD.
So these are two methods by which you can unlock the new MK9 Bruen LMG. You can either use it to take down your enemies in regular multiplayer, or warzone.
If you need any other guide for Call of Duty Modern Warfare and Warzone, then let us know in the comments section below. Also, be sure to check our other articles on iPhone, Android, Windows, Games, and more for more useful information.